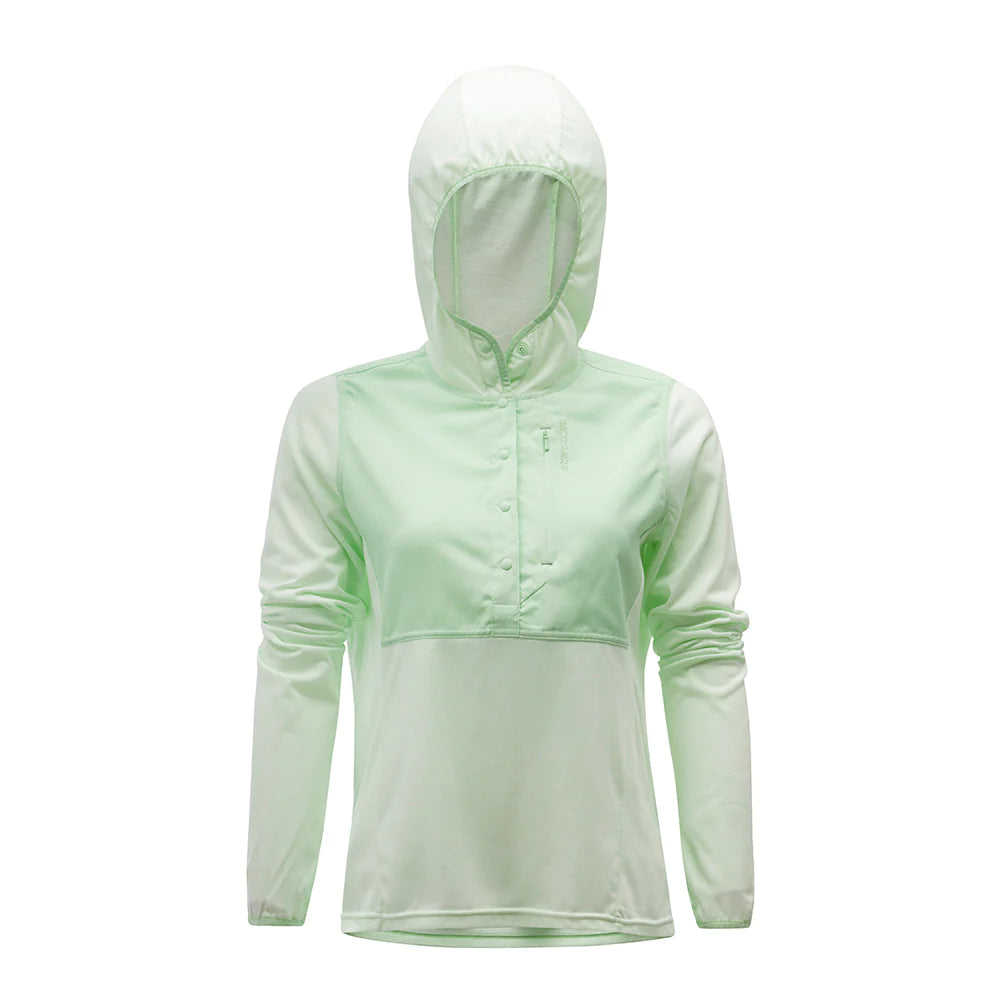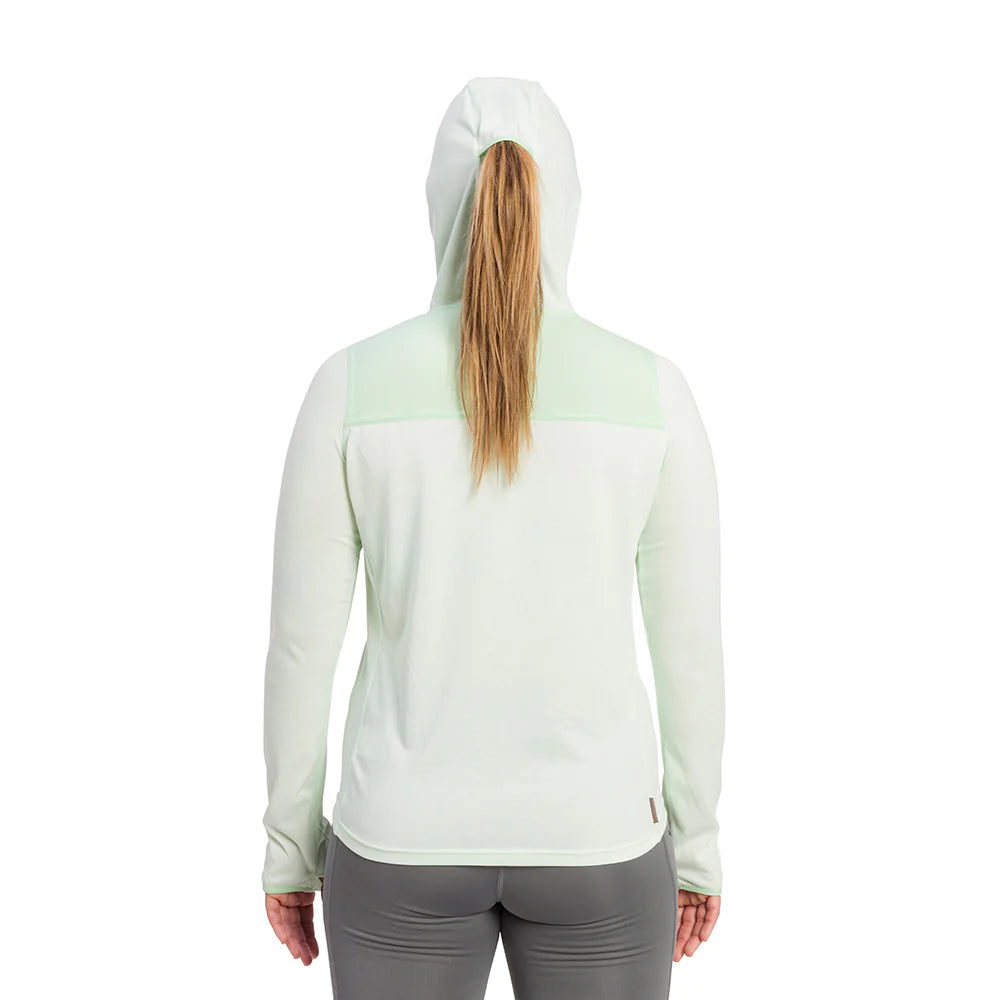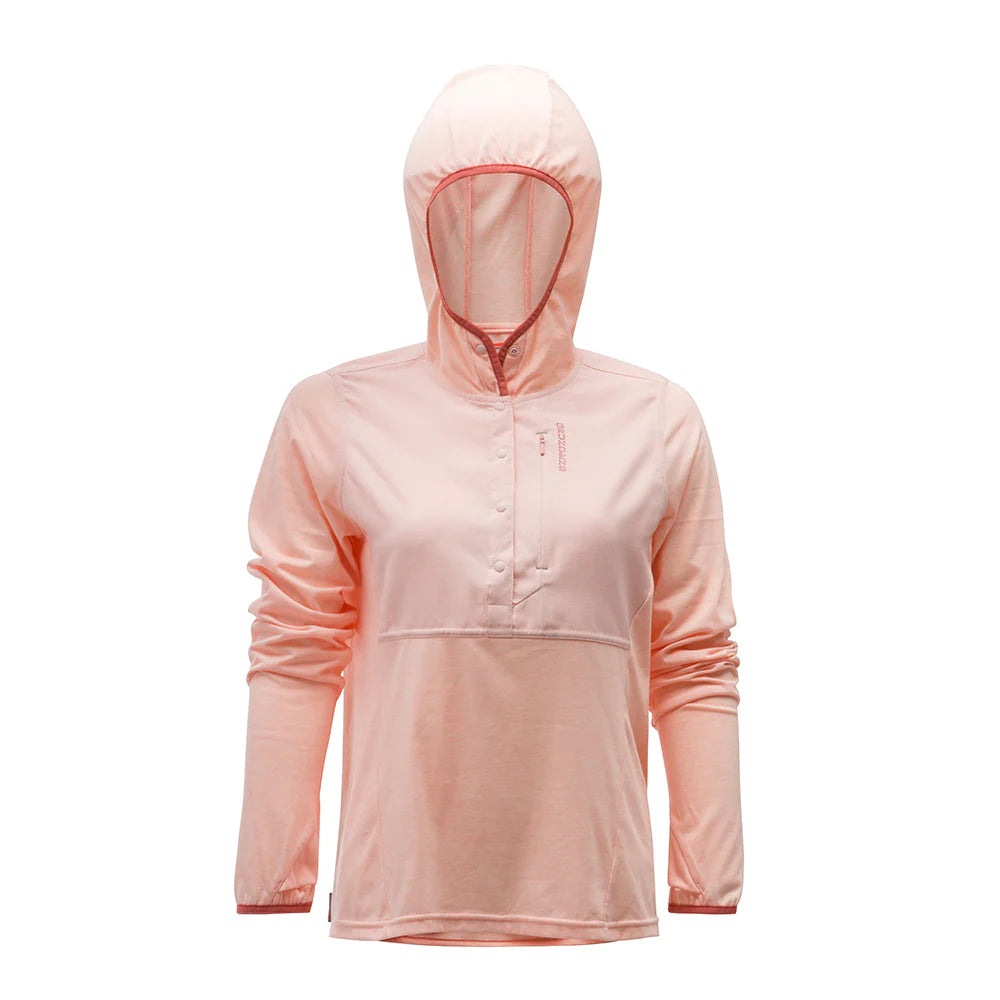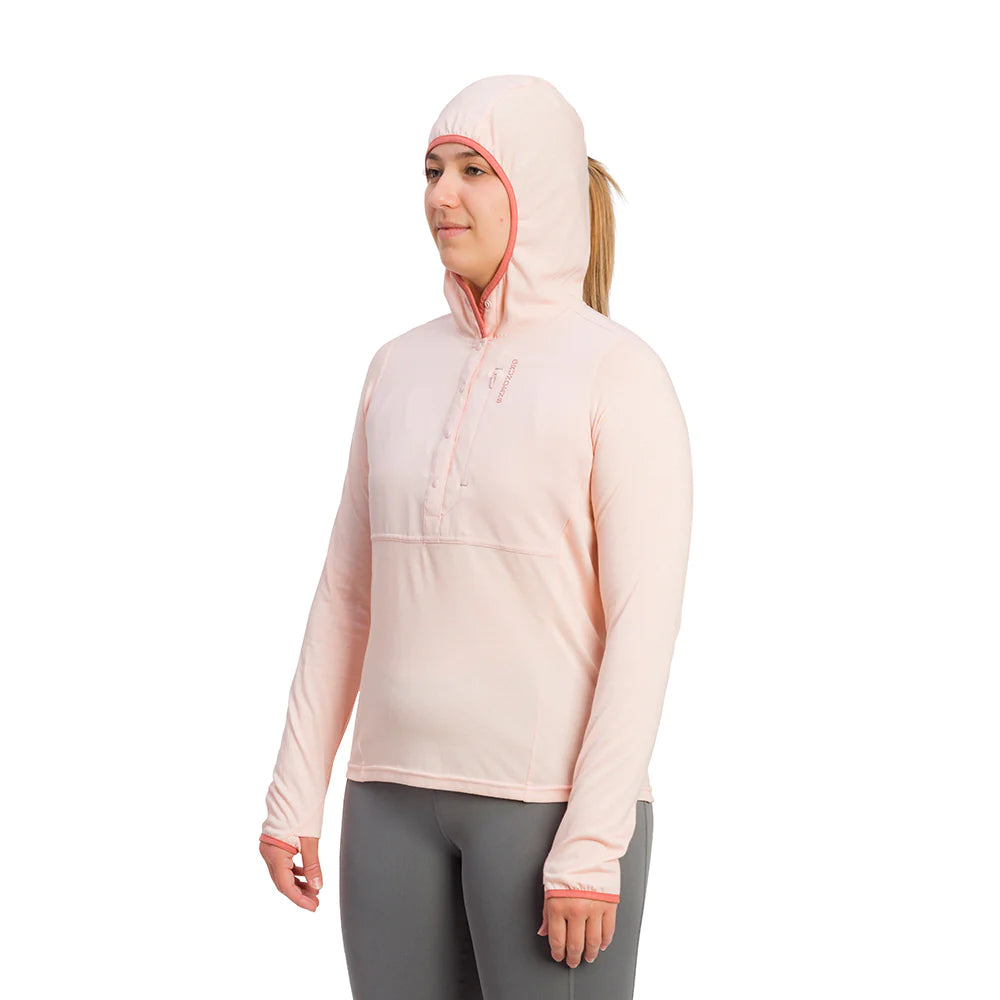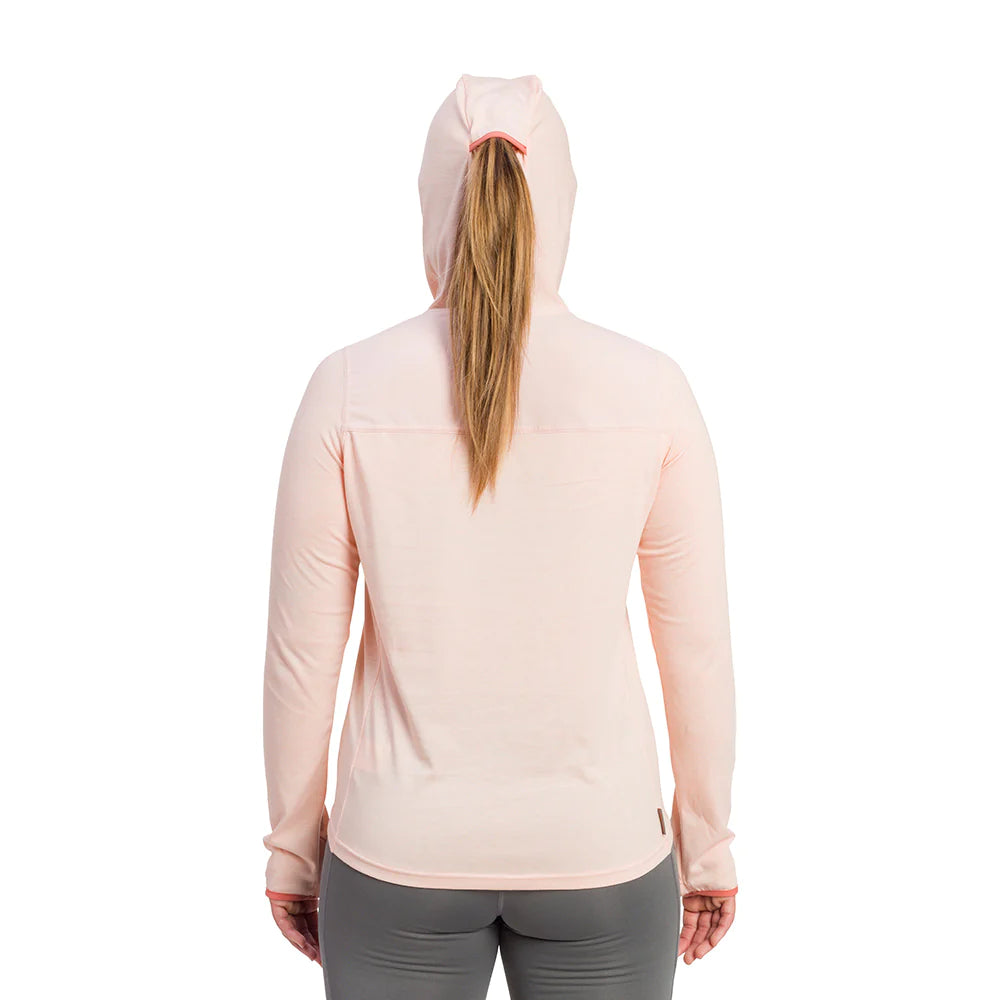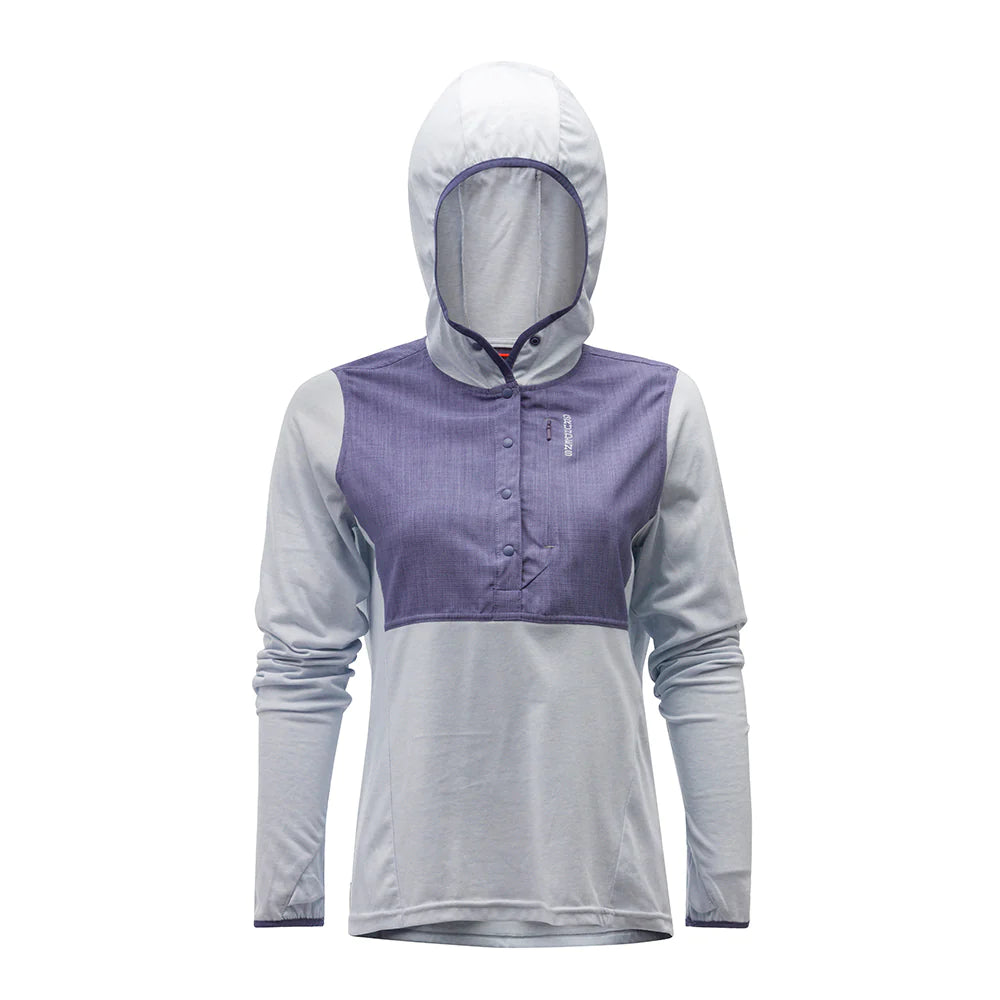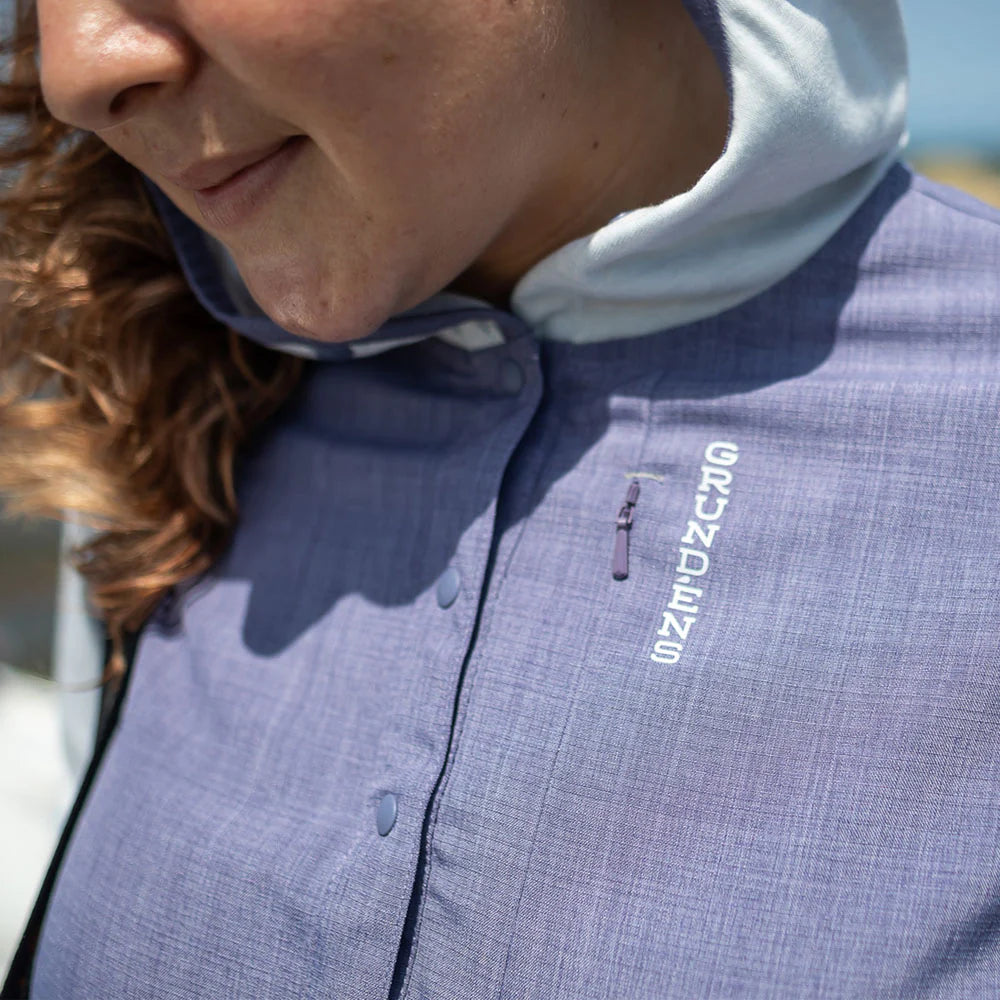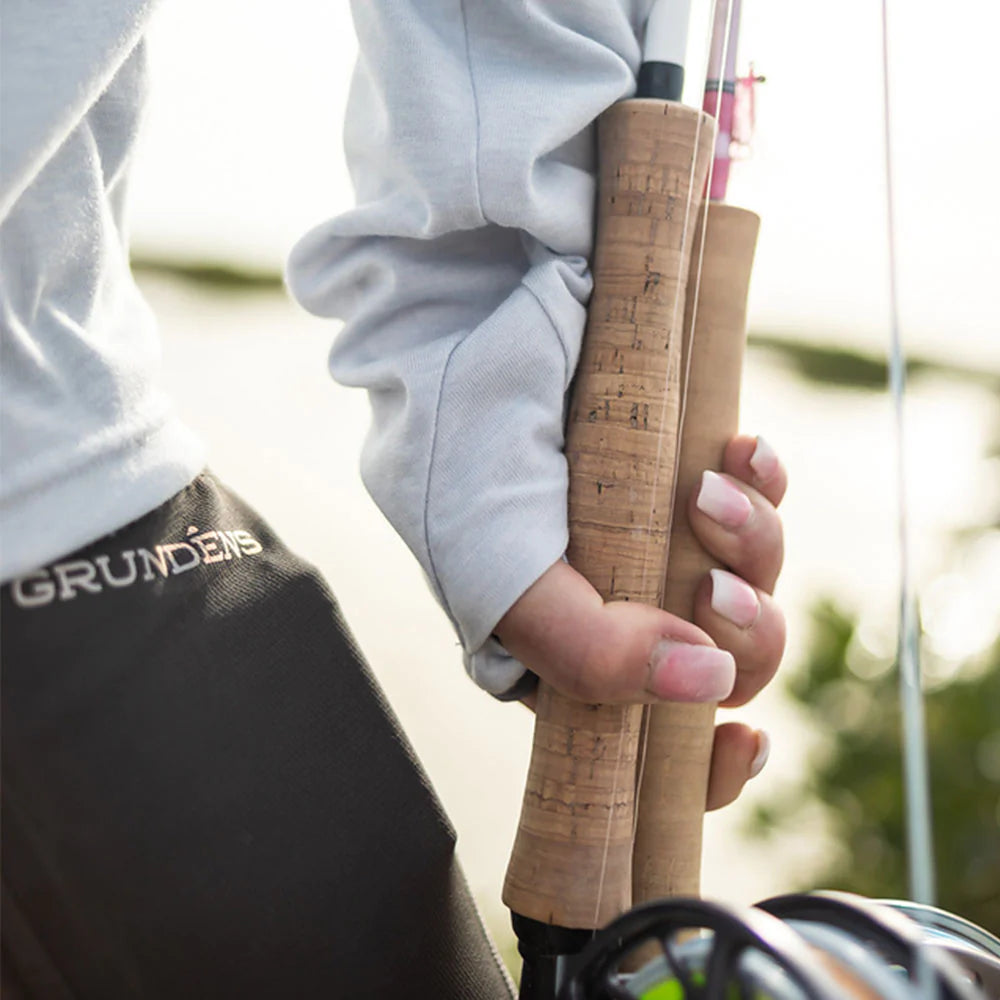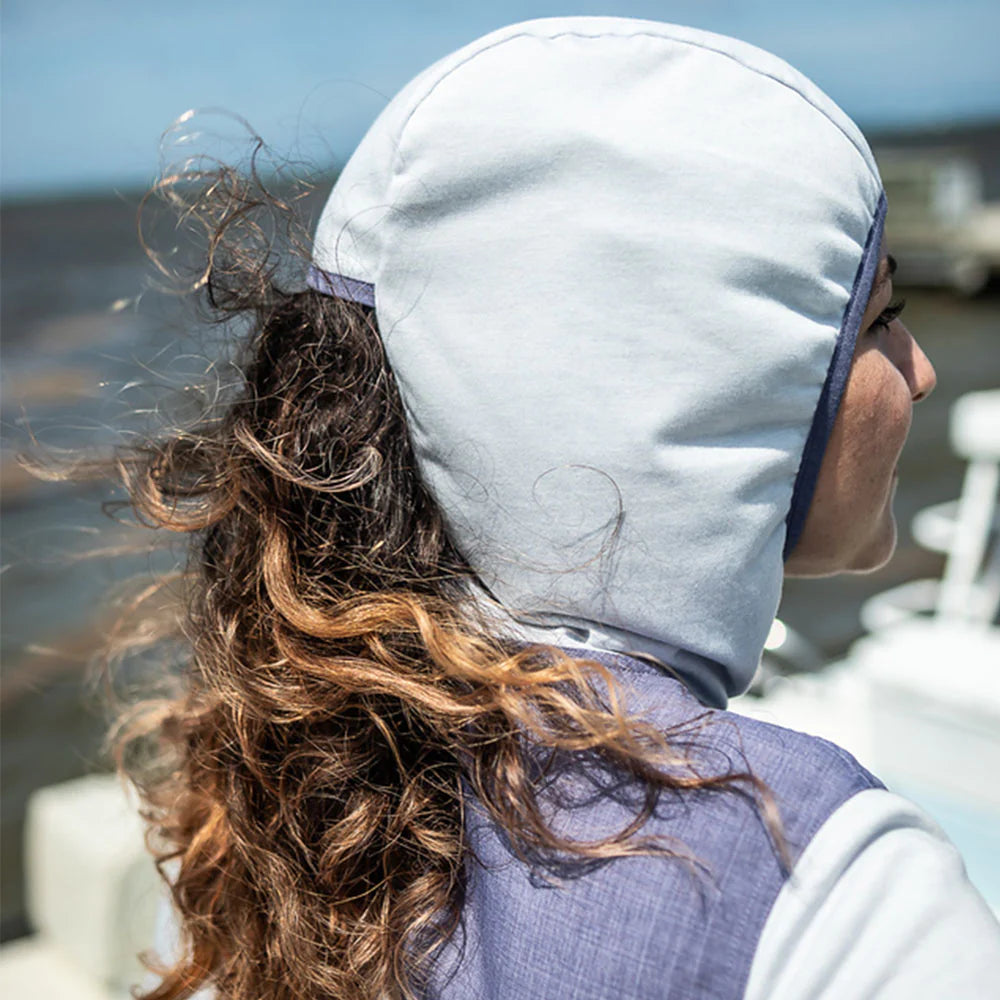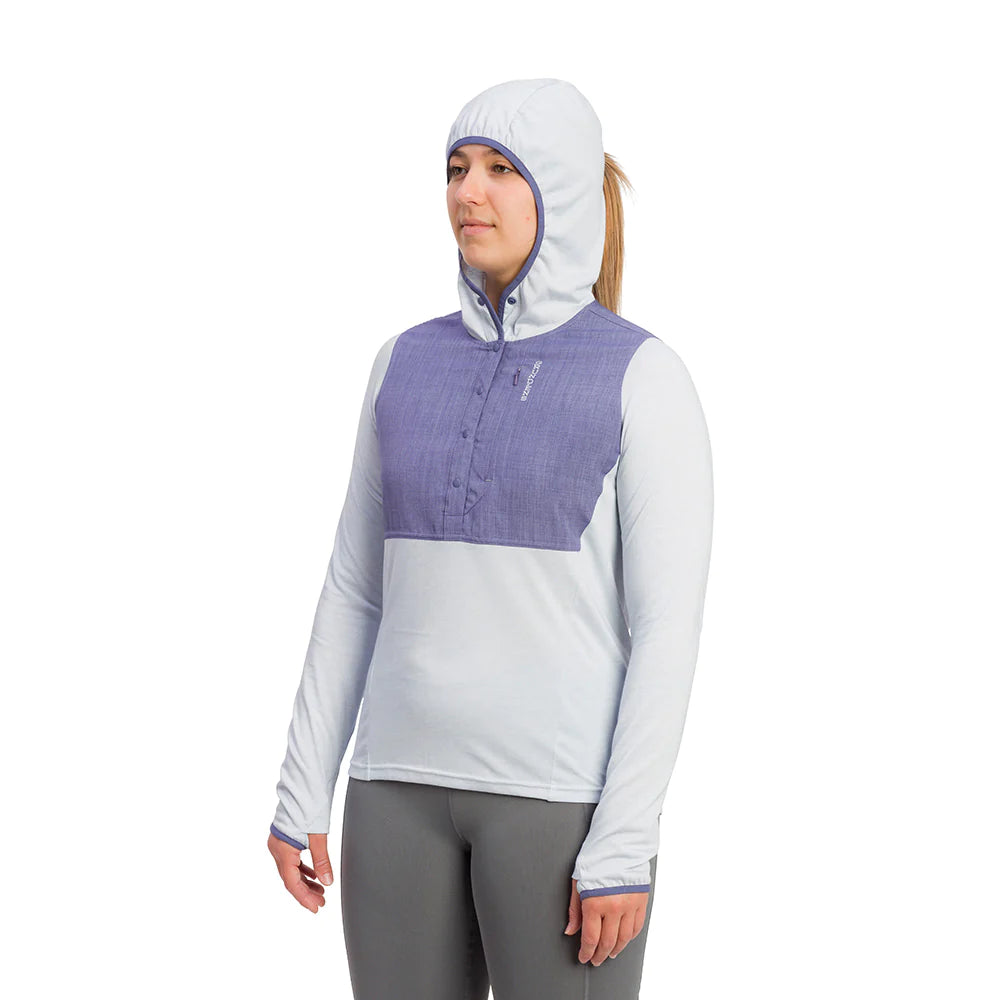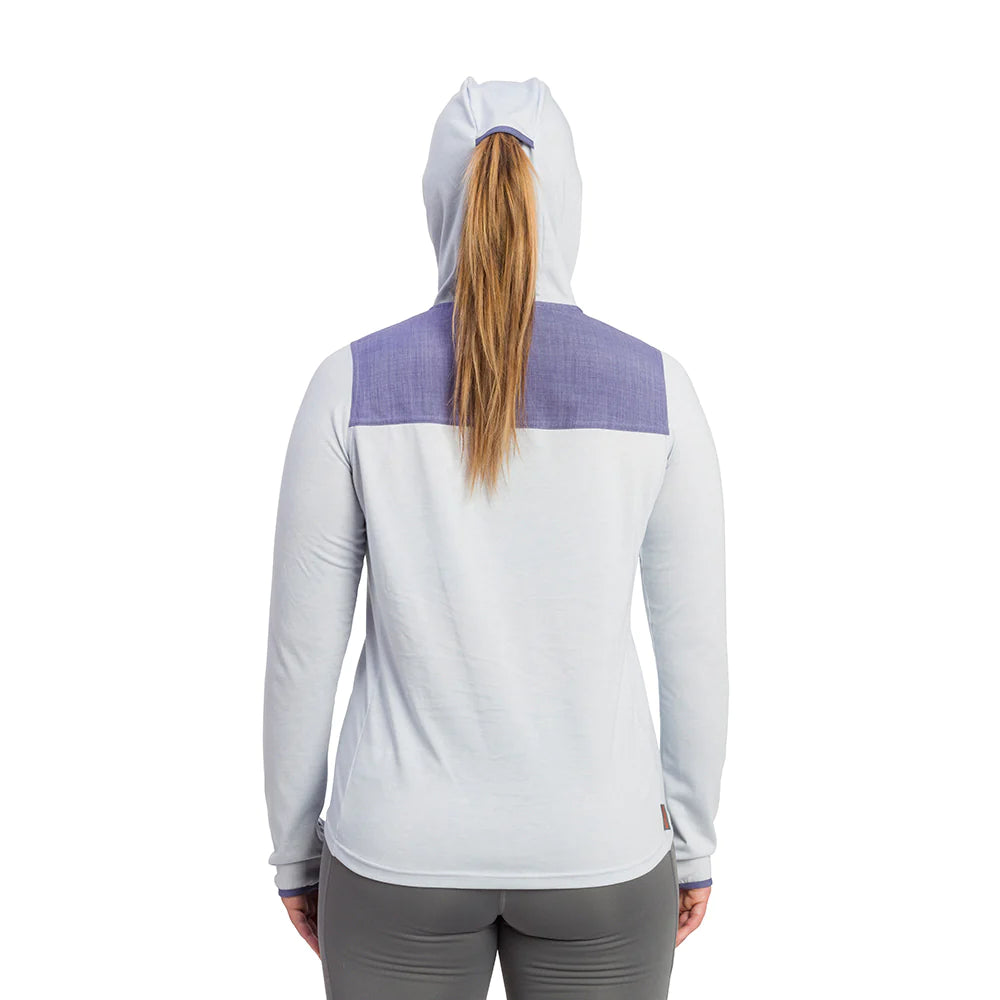 Grundens Women's Shorebreak Performance Lightweight Fishing Hoodie Pastel Green
Color:
Ambrosia/Pastel Green
A softer side of sun protection. The feel of cotton with the performance of synthetics. Airy, comfortable and quick-drying, the main body is a UPF 30 DriRelease® knit blend (85% Poly, 15% Organic Cotton) that dries 4X faster than cotton, plus permanent Freshguard® odor protection. The upper yoke is a woven ripstop 58% Polyester/42% Recycled Polyester for a bit of extra durability when layered under bib straps, with the added benefit of light wind and weather protection. A Scuba style snap-closure hood lets you decide - up or down - depending on the conditions.
Product Specs
Lightweight & Breathable DriRelease® 85/15 Recycled Poly-Cotton Main Body Fabric
UPF 30 Sun Protection
Freshguard® Anti-Odor Finish
Ripstop Yoke/Upper Back
Snap Adjustable Scuba-Style Hood
Snug, comfortable Lycra-bound cuffs
Secure zippered chest pocket
Free returns and exchanges