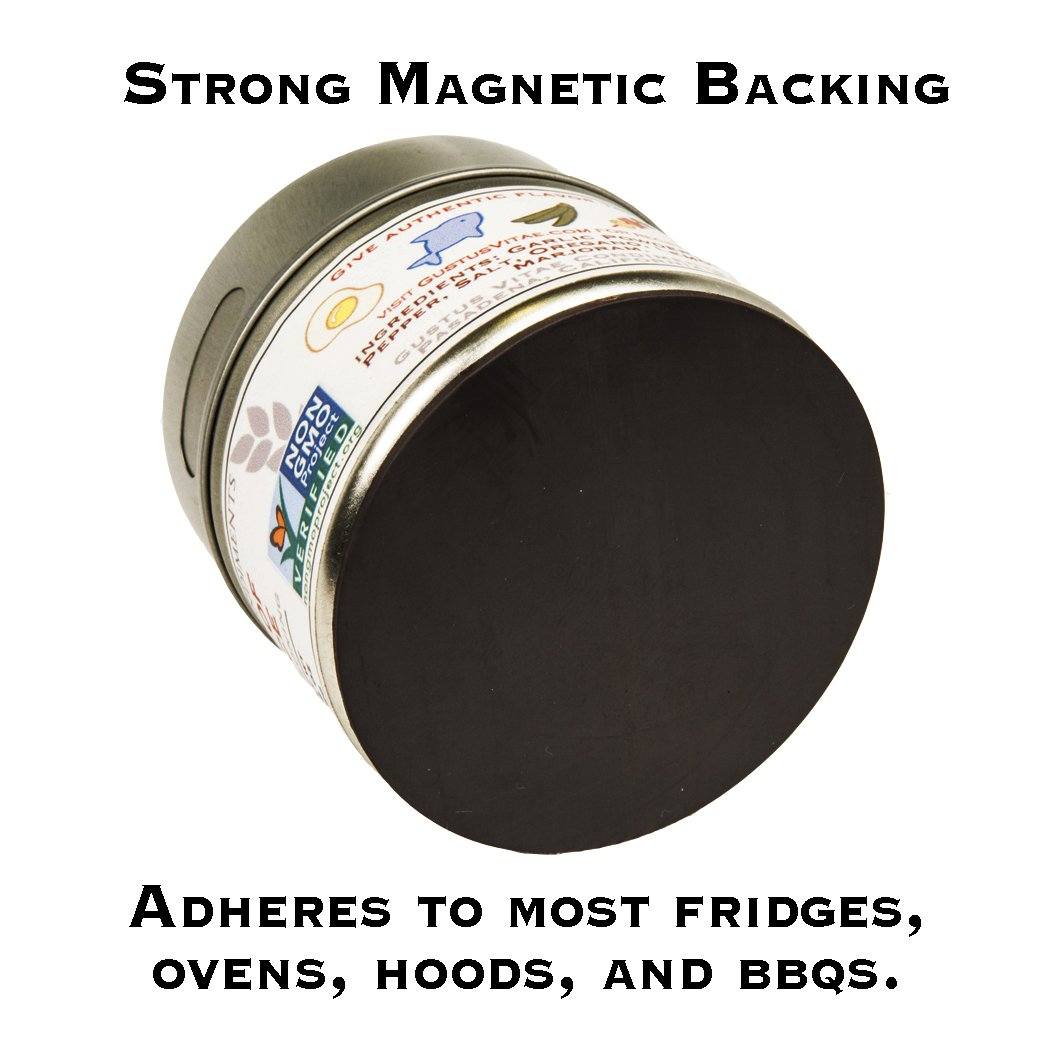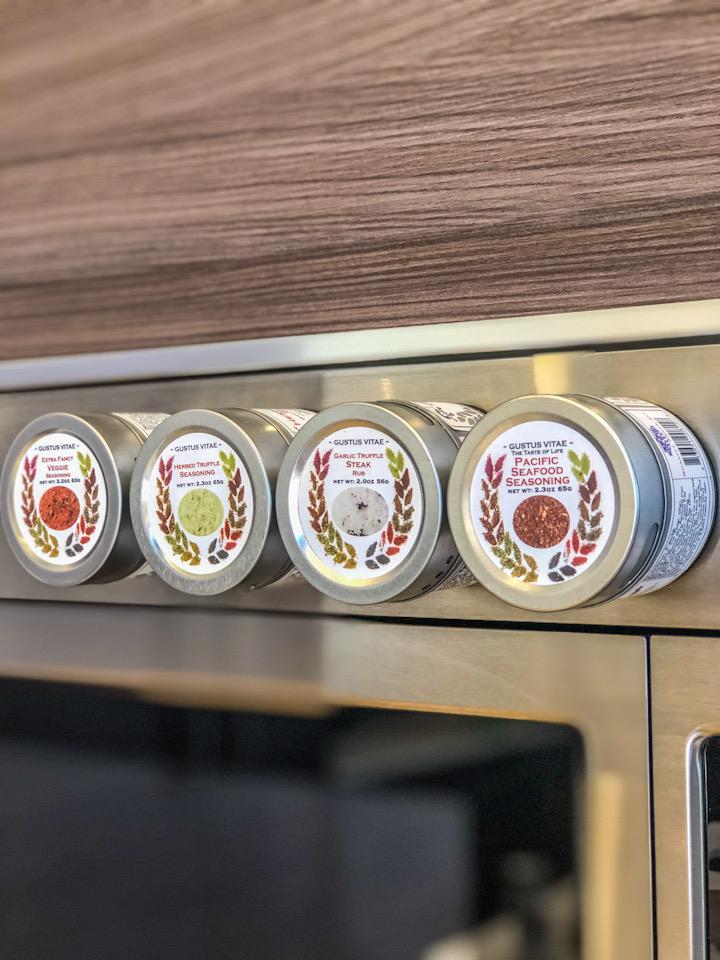 Master Mixologist Salts & Sugars Collection | Set of 4
Gustus Vitae
The Master Mixologist Salts & Sugars Collection
Make cocktail hour memorable with some help from your friends at Gustus Vitae - this handsome 4 pack of all natural infused sea salts and cane sugars are just the thing for elevating your next happy hour with friends from something ordinary to an exceptional event.
Made in small batches from natural ingredients you can pronounce, free from MSG, corn syrup, stabilizers, preservatives, anti-caking agents, and anything else artificial, these gourmet sea salts and cane sugars are alive with flavor and bring out the best in whatever you're whipping up.
These all natural sea salts and cane sugars are 1:1 replacements for regular processed salt and sugar, but are alive with vibrant, unique, delicious flavors, and loaded with eye-popping color. Blue Spirulina Sea Salt stuns with it's deep, radiant color, and unlike the more common green spirulina, has a clean, salty taste, so can be used wherever you'd use salt.
These cane sugars and sea salts are easily utilized as drink rimmers for they eye catching, natural coloring and immediate flavorful pop, and easily dissolve into your drink, no matter shaken, stirred, or blended. 
Don't limit yourself to cocktails: use these brilliantly flavored and colored sea salts and cane sugars to make appetizers and small bites pop, from simply dusting atop nuts and snack mixes, to adding that gourmet finishing touch to your favorite hors d'oeuvres.

The Master Mixologist Salts & Sugars Collection comes with the following: 
Blue Spirulina Superfood Sea Salt: Coarse Sea Salt, Fine Sea Salt, Blue Spirulina Powder. 
Pink Lemonade Cane Sugar: Cane Sugar, Strawberry, Honey, Lemon.
Spicy Raspberry Cane Sugar: Cane Sugar, Raspberry, Cayenne, Chipotle. 
Green Jalapeño Sea Salt: Sea Salt, Green Jalapeño, Garlic, Onion, Cilantro Powder.
Magnetized backing: tins sticks to your fridge or other metal surface.
Non-GMO.
Crafted in small batches.
Hand packed in California from local and imported ingredients.
Not irradiated or treated with EtO gas.
All natural: free from artificial colors and flavors.
No nuts, soy, dairy, or gluten.
Free returns and exchanges