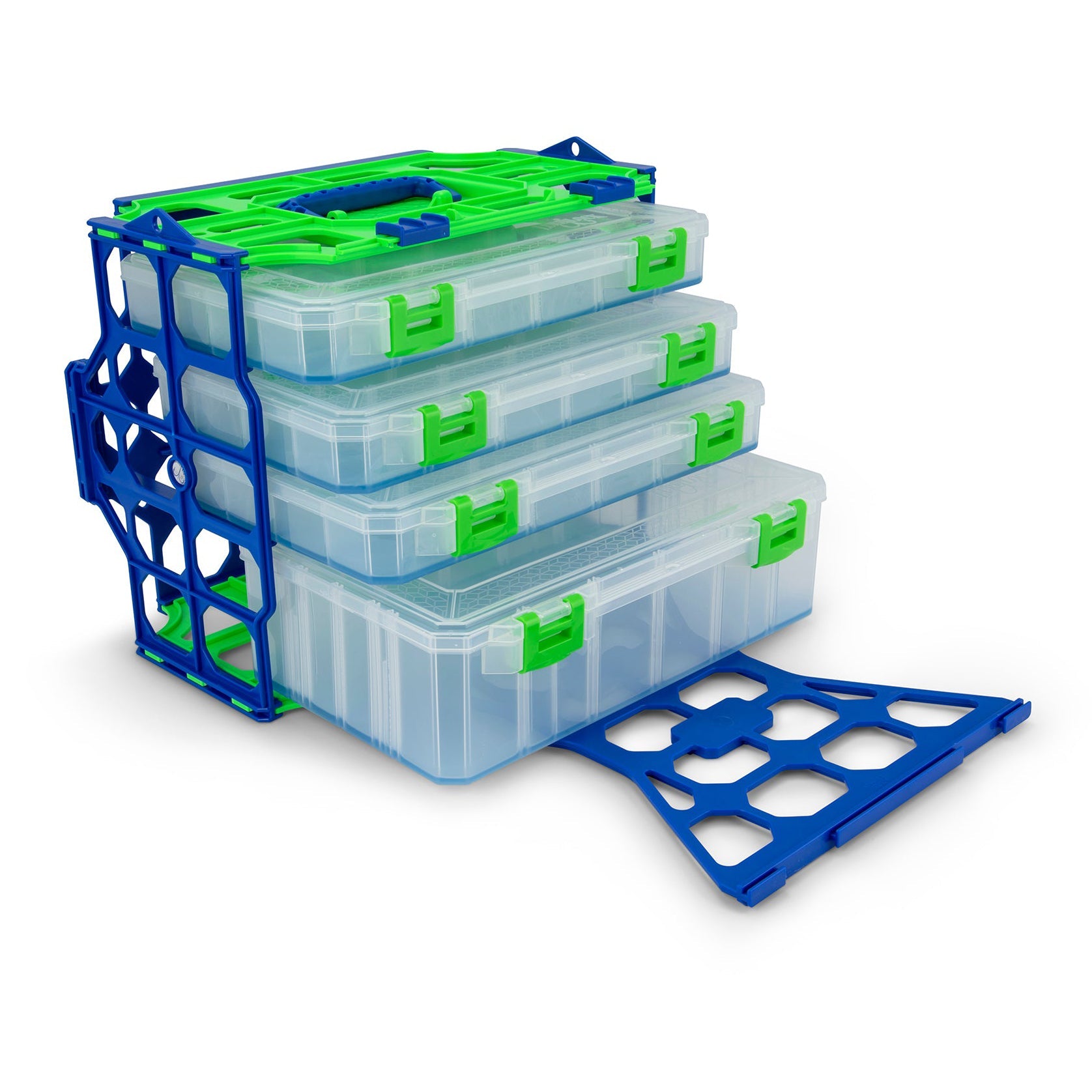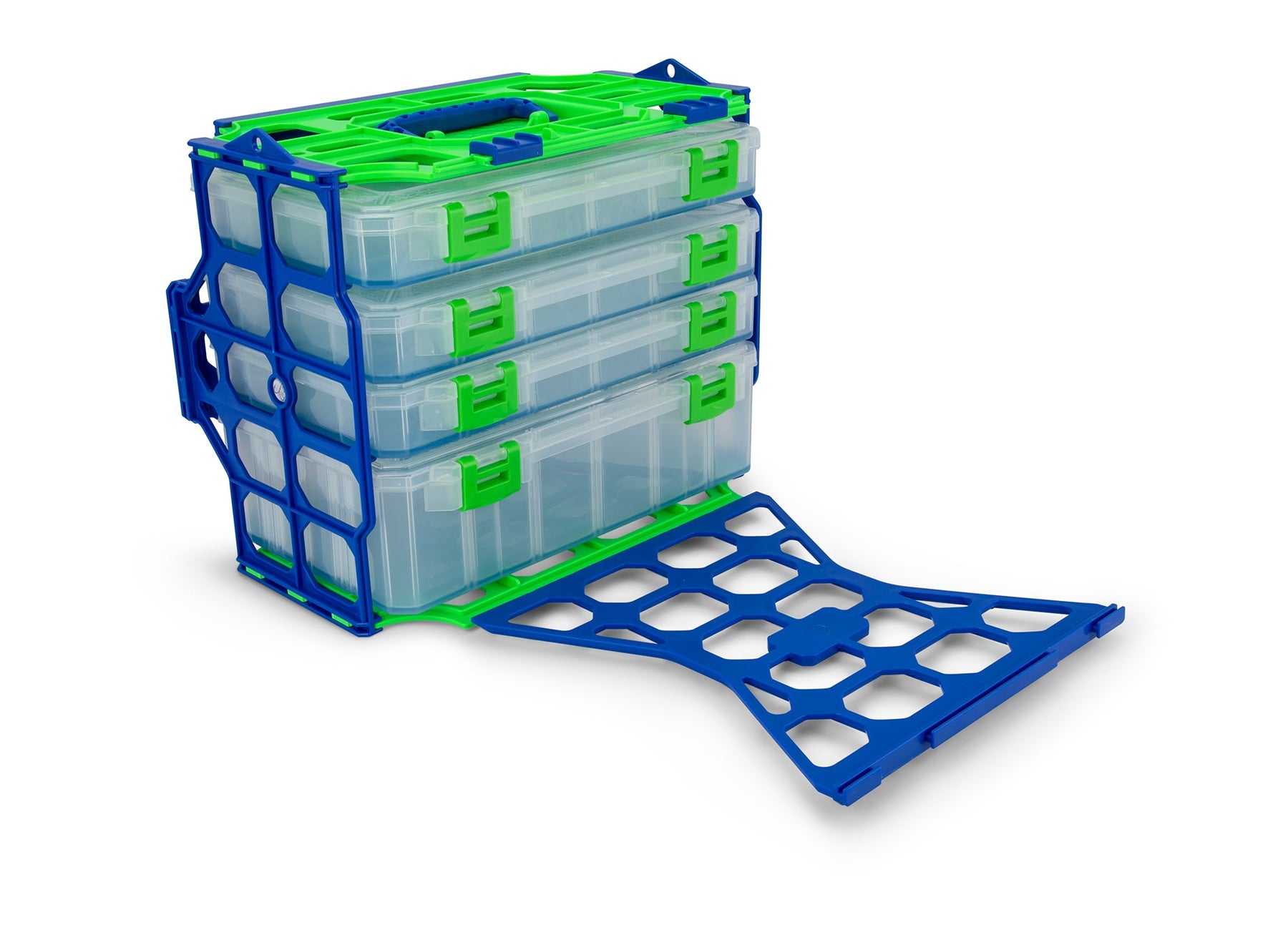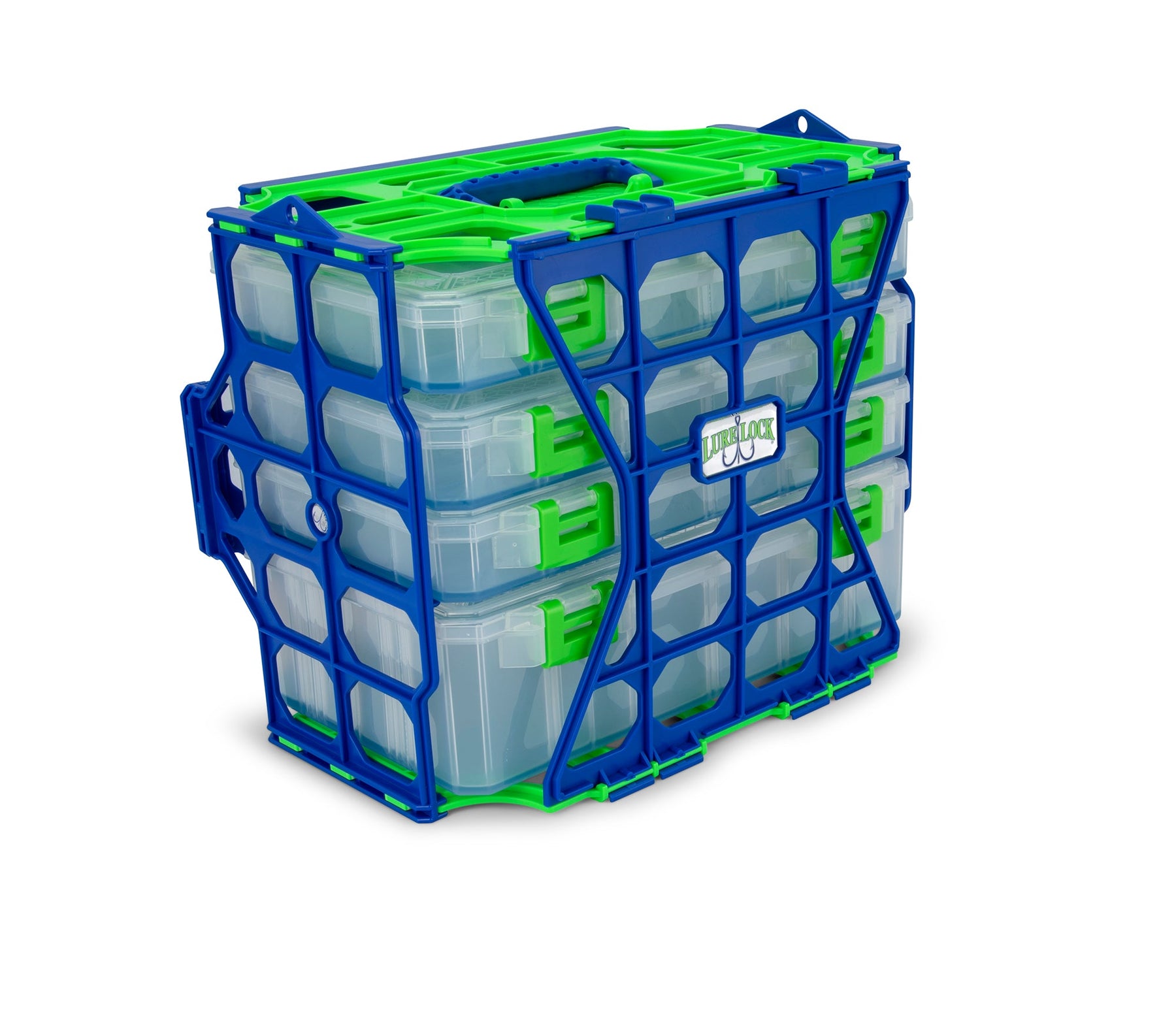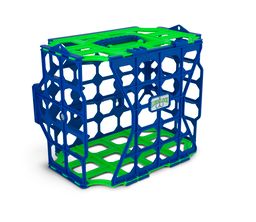 Deep Lure Locker with 3 Large Boxes & 1 Deep Box by Lure Lock
Looking for the best way to transport and store the Deep Lure Lock box you already have? We have you covered.
Purchase the Deep Locker WITH or WITHOUT boxes.
Includes

-  3- Large (LL1-4101) boxes. 14" x 9" x 2"

-   1- 3 in 1 Deep Box
TakLogic Technology holds and cradles fishing lures, hooks, and terminal fishing tackle in a soft, safe environment, locking it into place while keeping the vibration and movement from dulling the hooks, barbs, paint, and even the overall effectiveness of the lure itself.
Free returns and exchanges