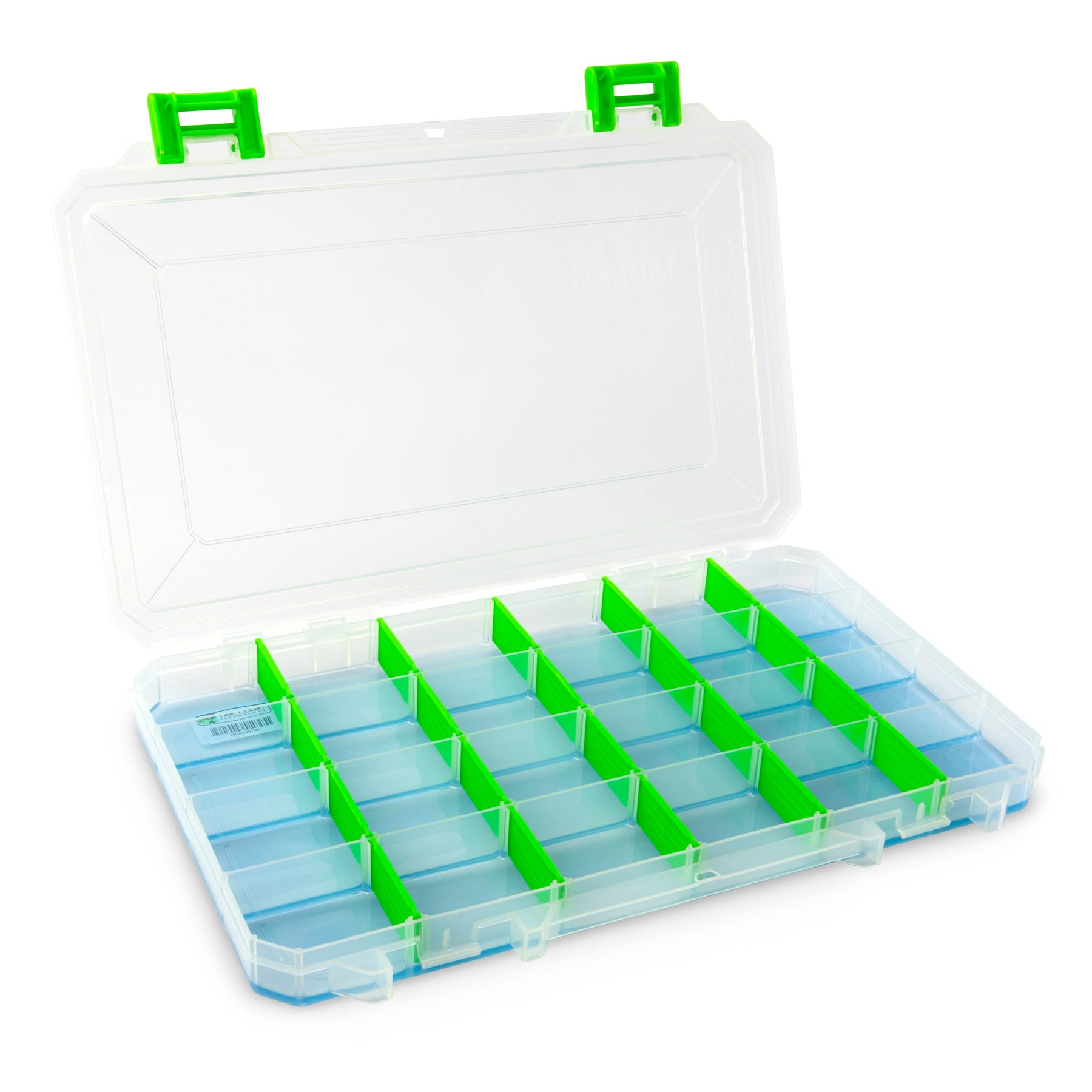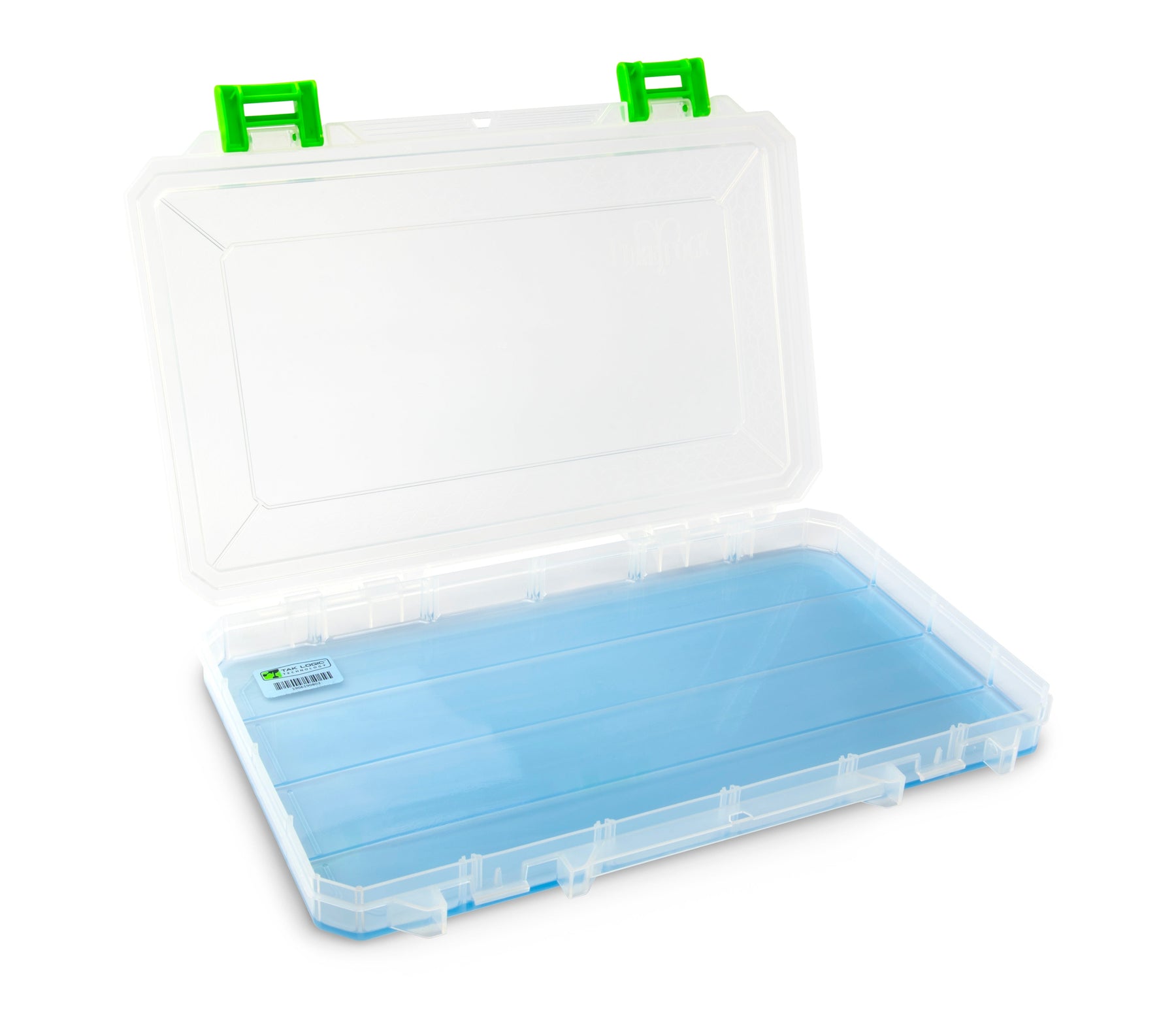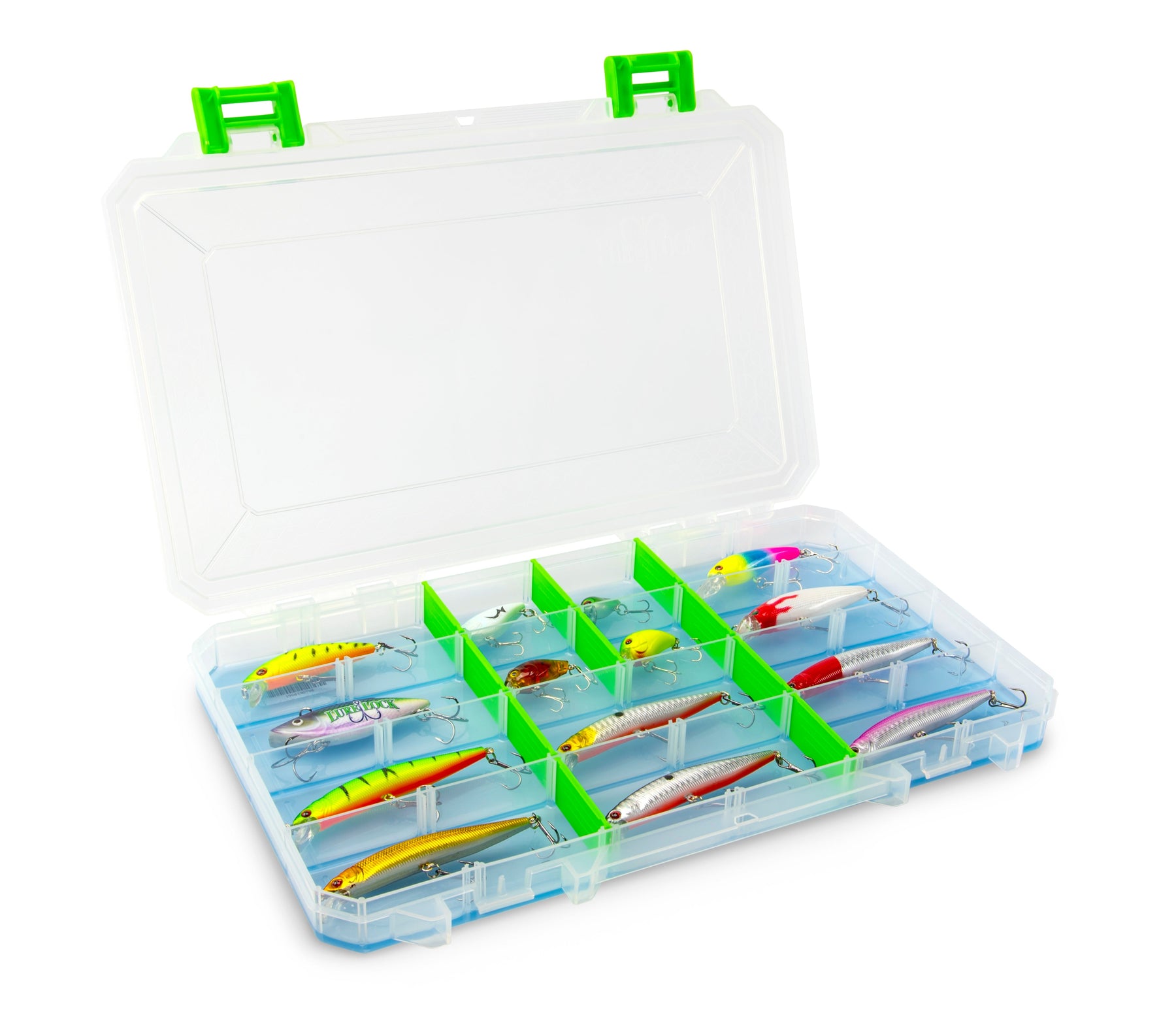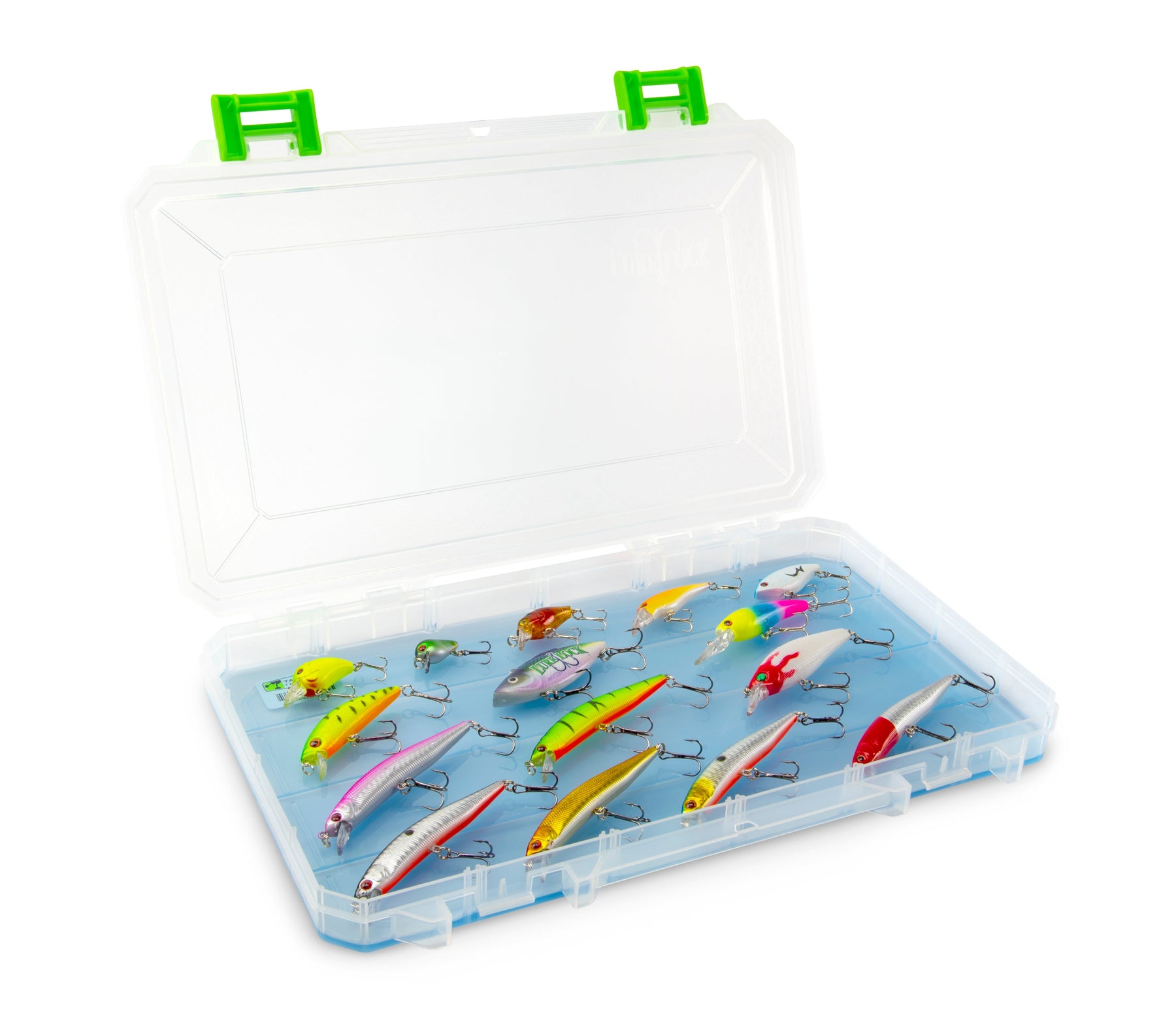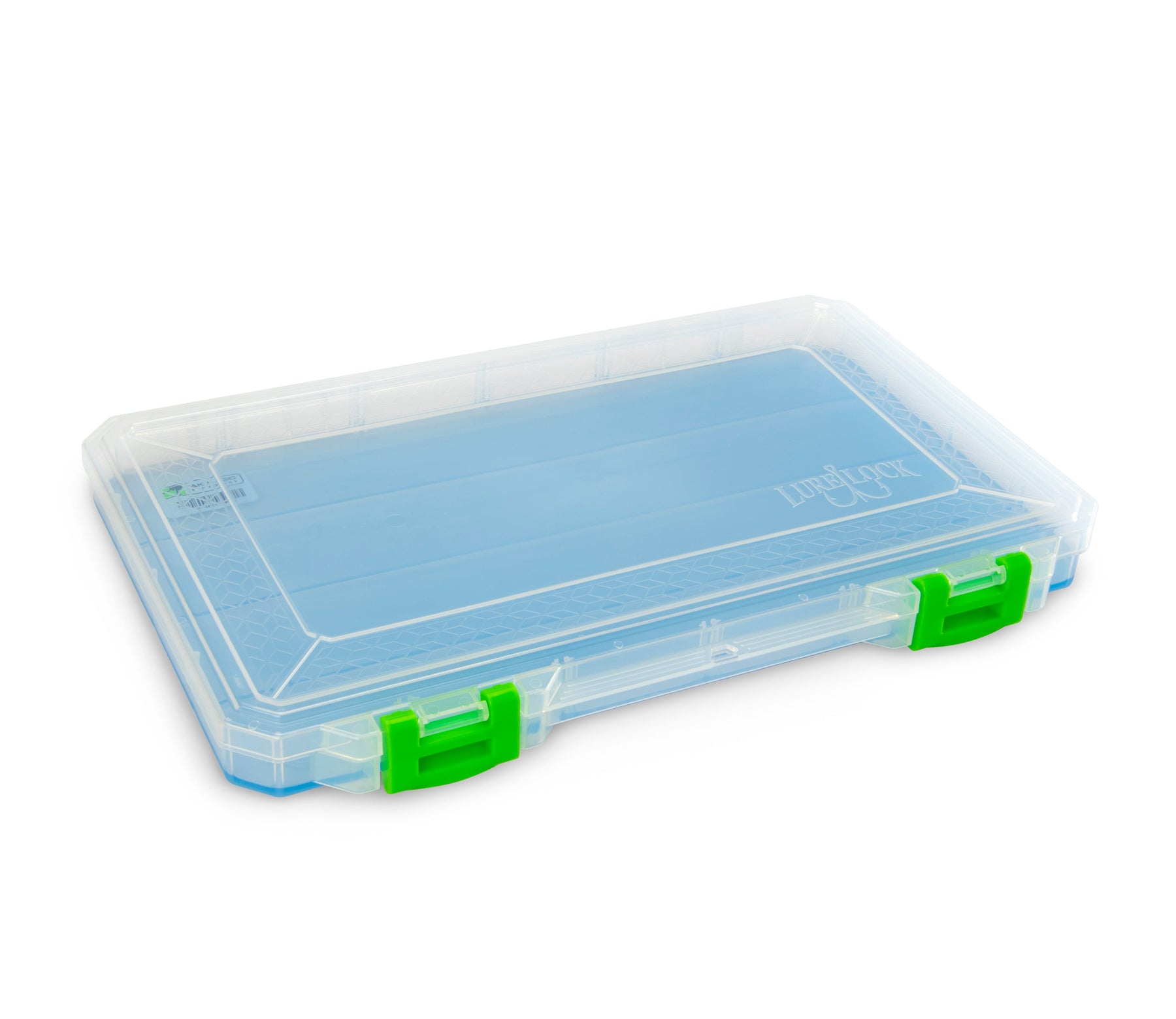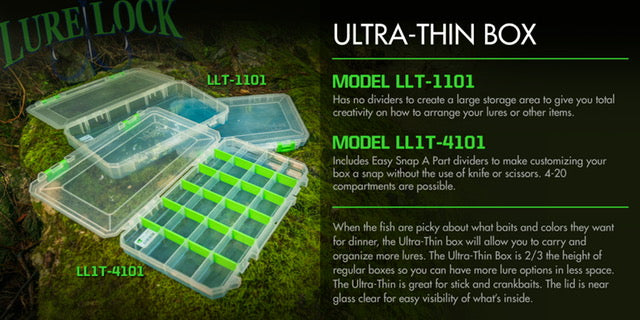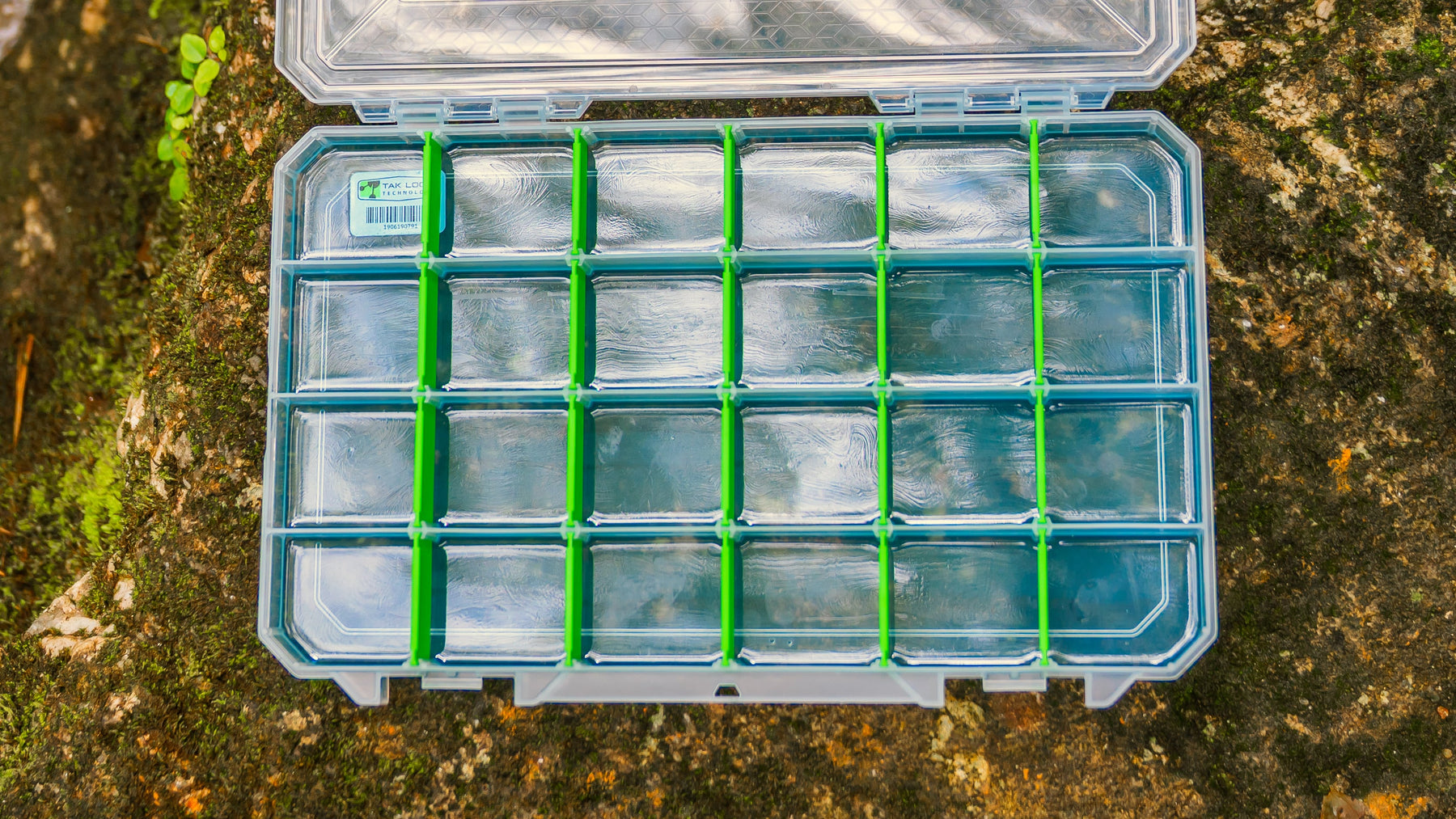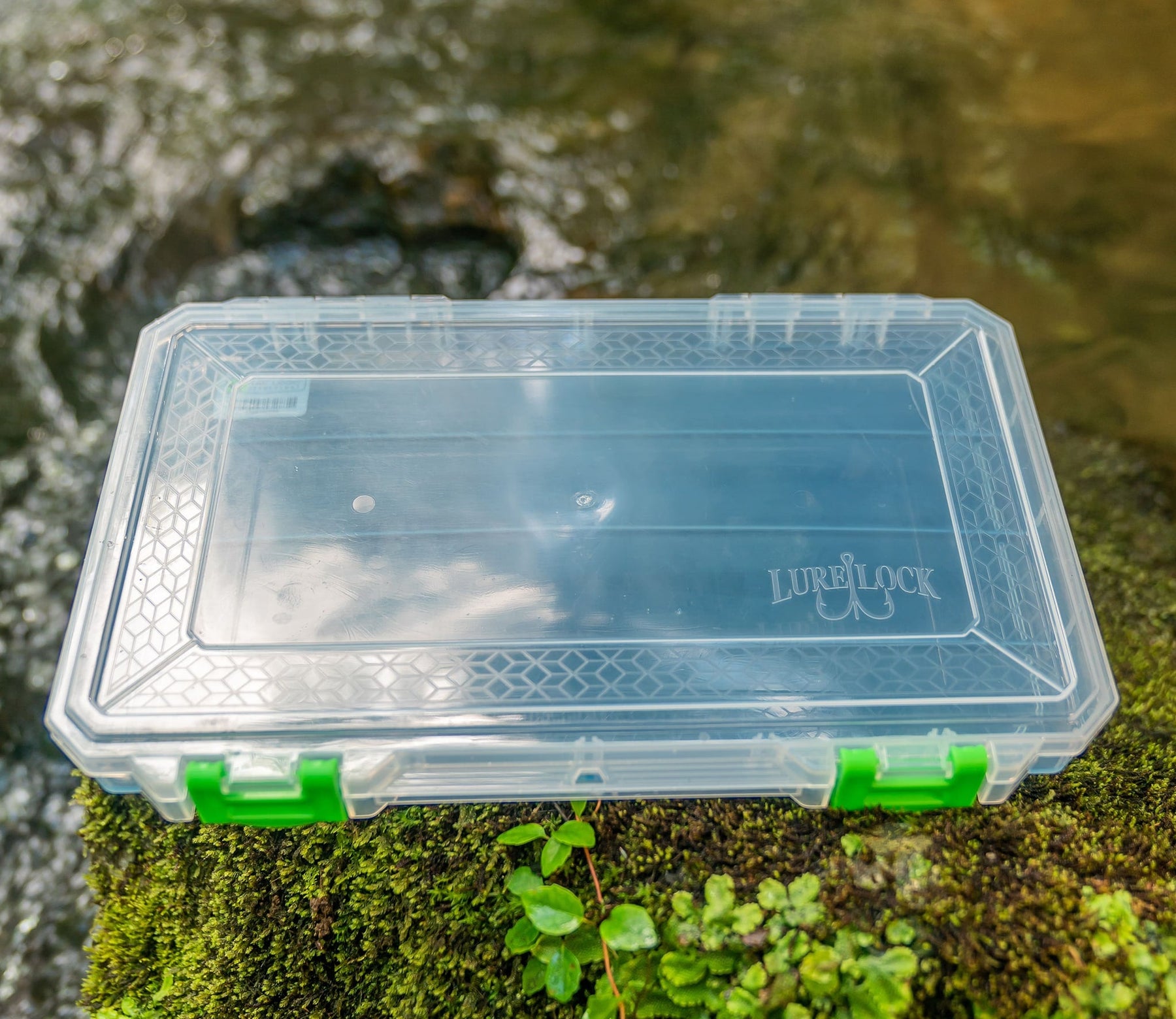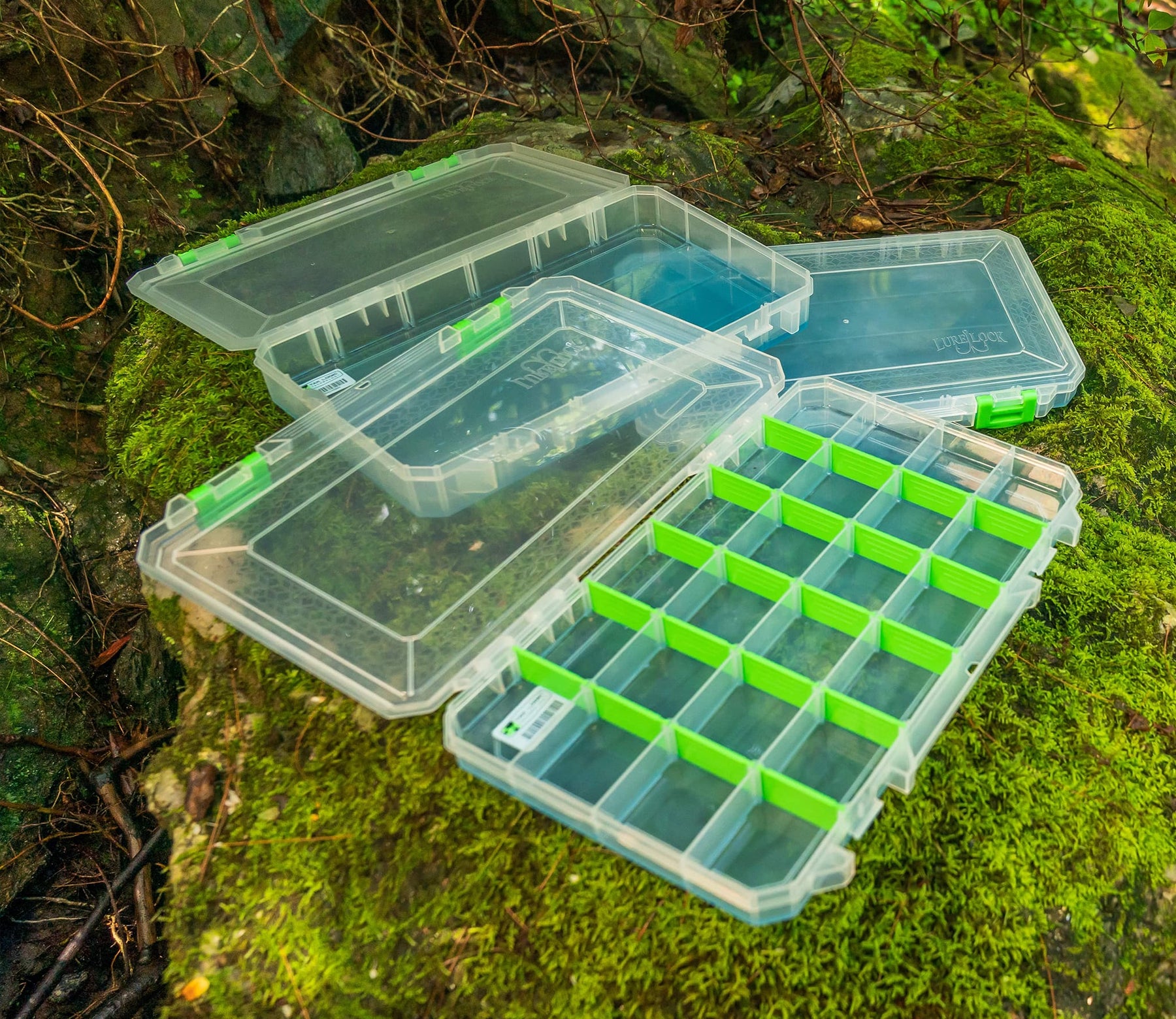 Ultra Thin Box with TakLogic Technology by Lure Lock
2 Options Available: With Snap A Part dividers OR open tray (no dividers)
The Ultra-Thin Box is 2/3 the height of regular boxes so you can have more lure options in less space. It is the same size as our normal Large Box. The Ultra-Thin is great for stick and crankbaits. The box is lined with the patented Tak Logic® Technology to hold your lures and other items in place. The Tak Logic Techology is scent-free, leaves no residue, easy to clean, is environmentally safe, and won't melt. The Ultra-Thin Box is made of 100% polypropylene for enhanced durability. The lid is near glass clear for easy visibility of whats inside.
LL1T-1101 Has no dividers to create a large storage area to give you total creativity on how to arrange your lures or other items.
LL1T-4101 Includes Easy Snap A Part dividers to make customizing your box a snap without the use of knife or scissors. 4-24 compartments are possible.
Dimensions: 14" x 9" x 1 6/16"
Store your Lure Lock box horizontally to utilize the TAK Technology's full potential. Gravity will activate the TAK's release time. 
TakLogic Technology holds and cradles fishing lures, hooks, and terminal fishing tackle in a soft, safe environment, locking it into place while keeping the vibration and movement from dulling the hooks, barbs, paint, and even the overall effectiveness of the lure itself.

TakLogic Technology is safe and formulated from a soy-based recipe we produce in-house at our Wisconsin factory. It's made from renewable resources.
Free returns and exchanges