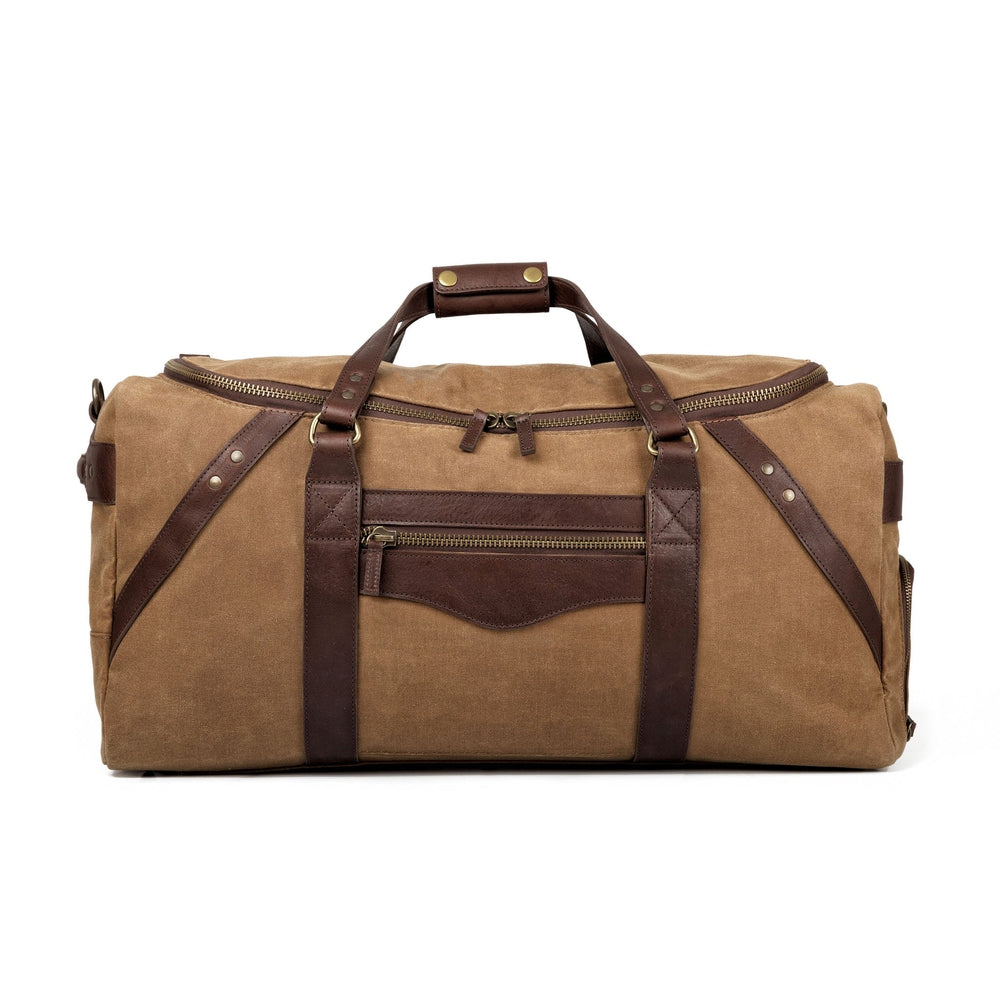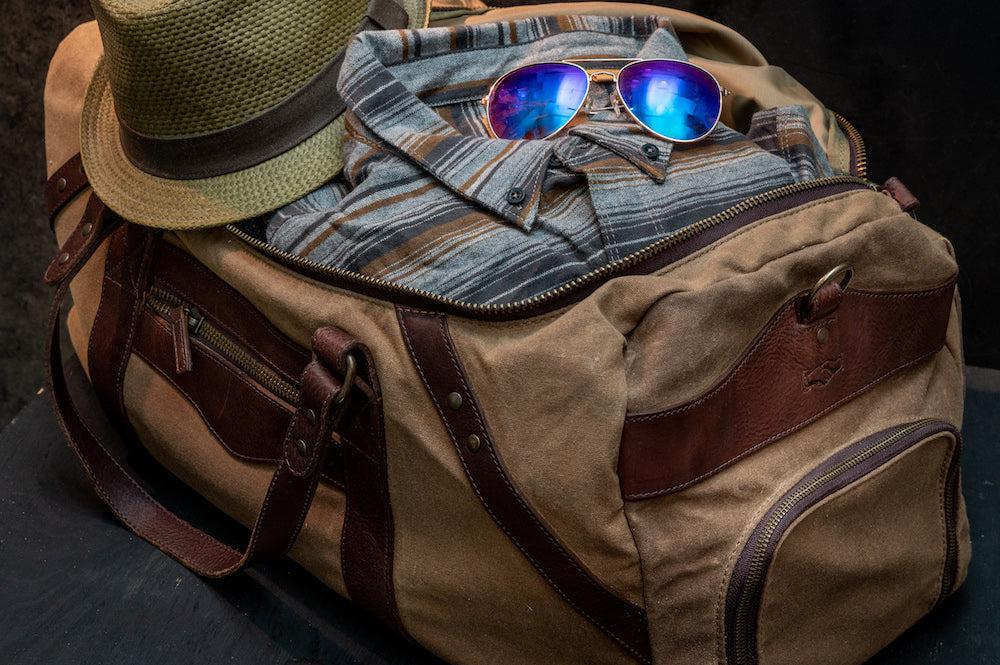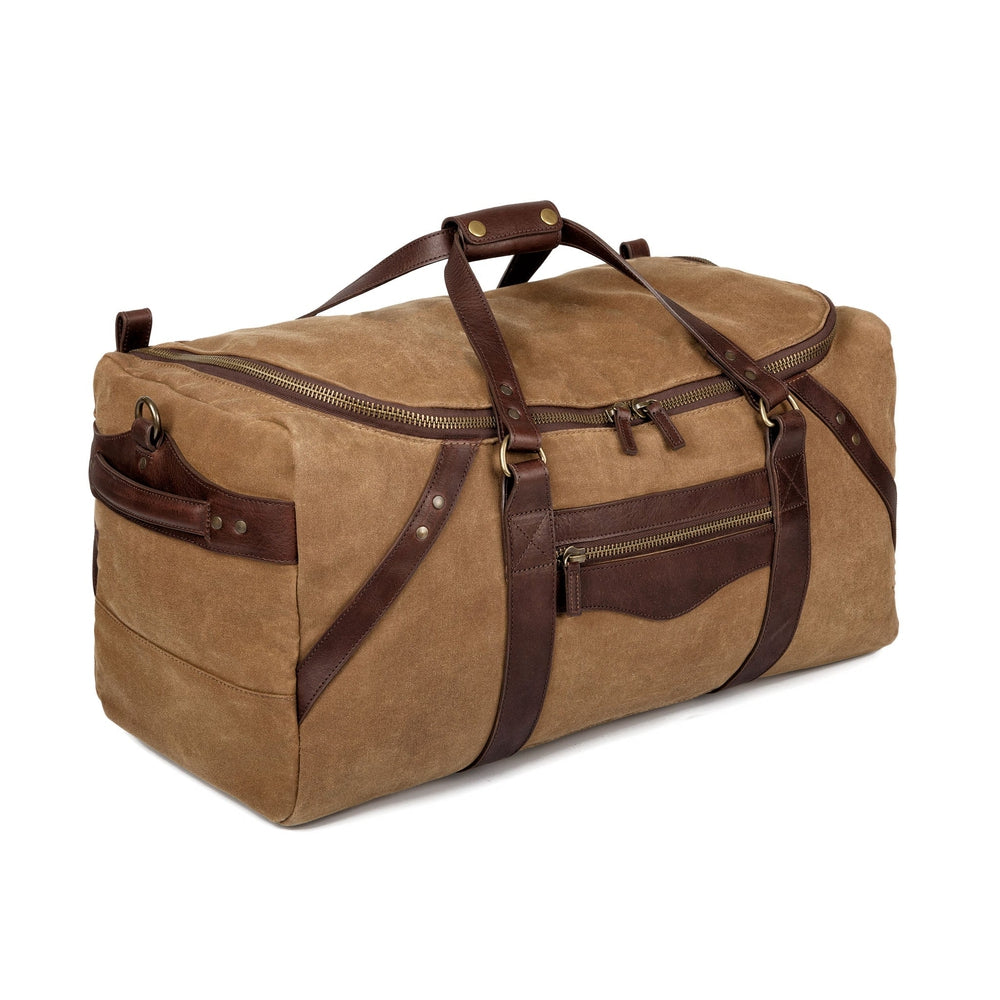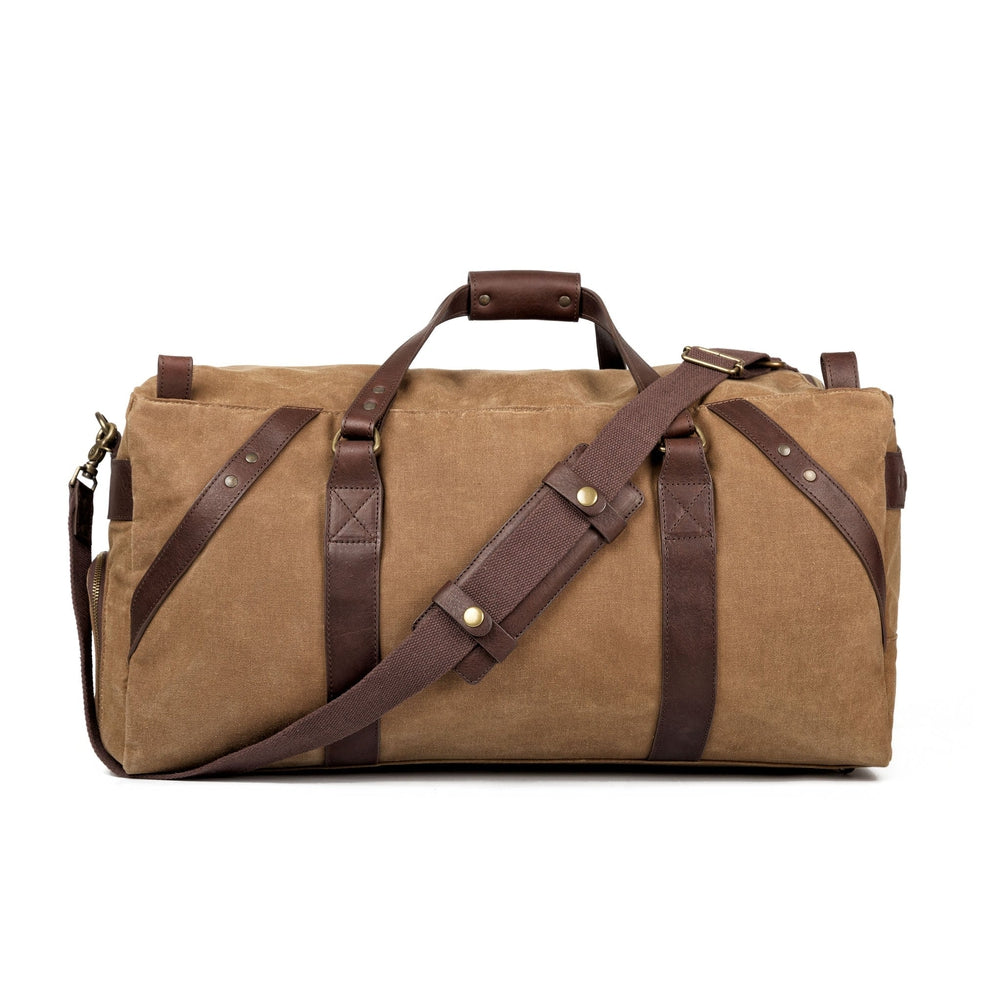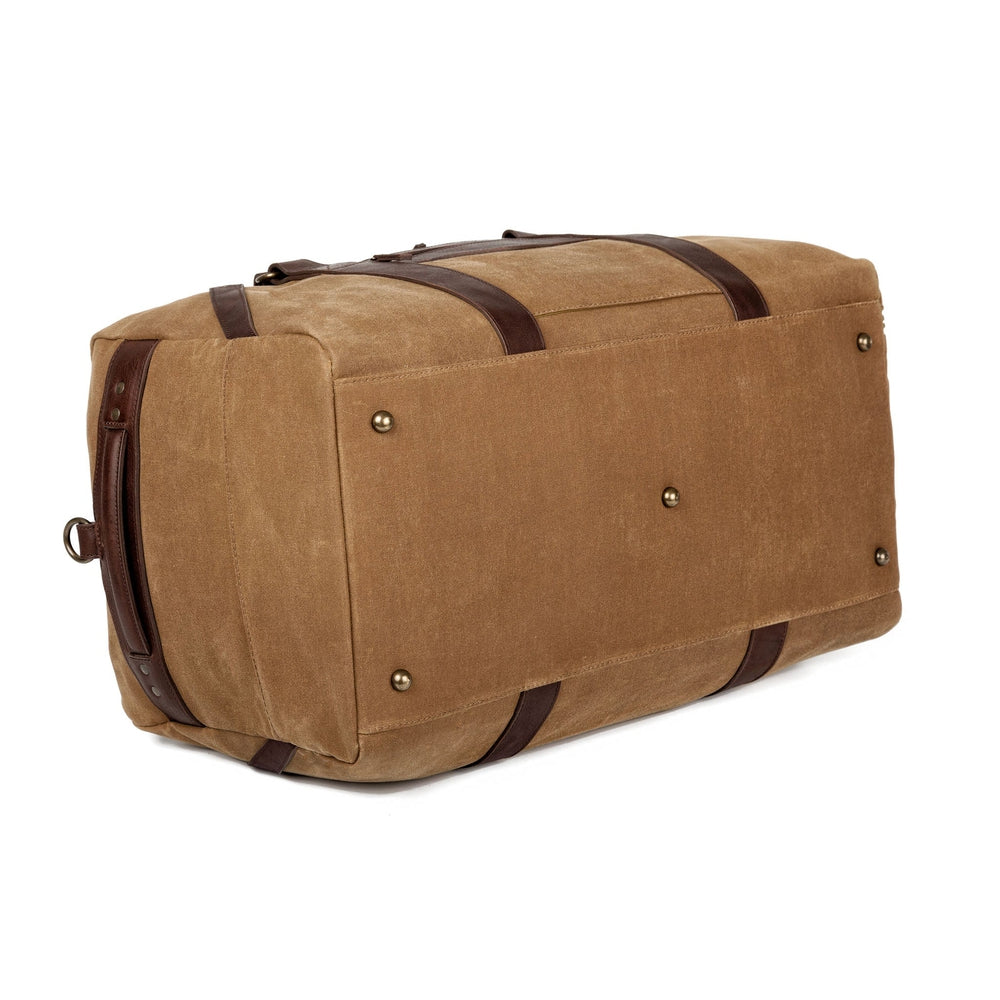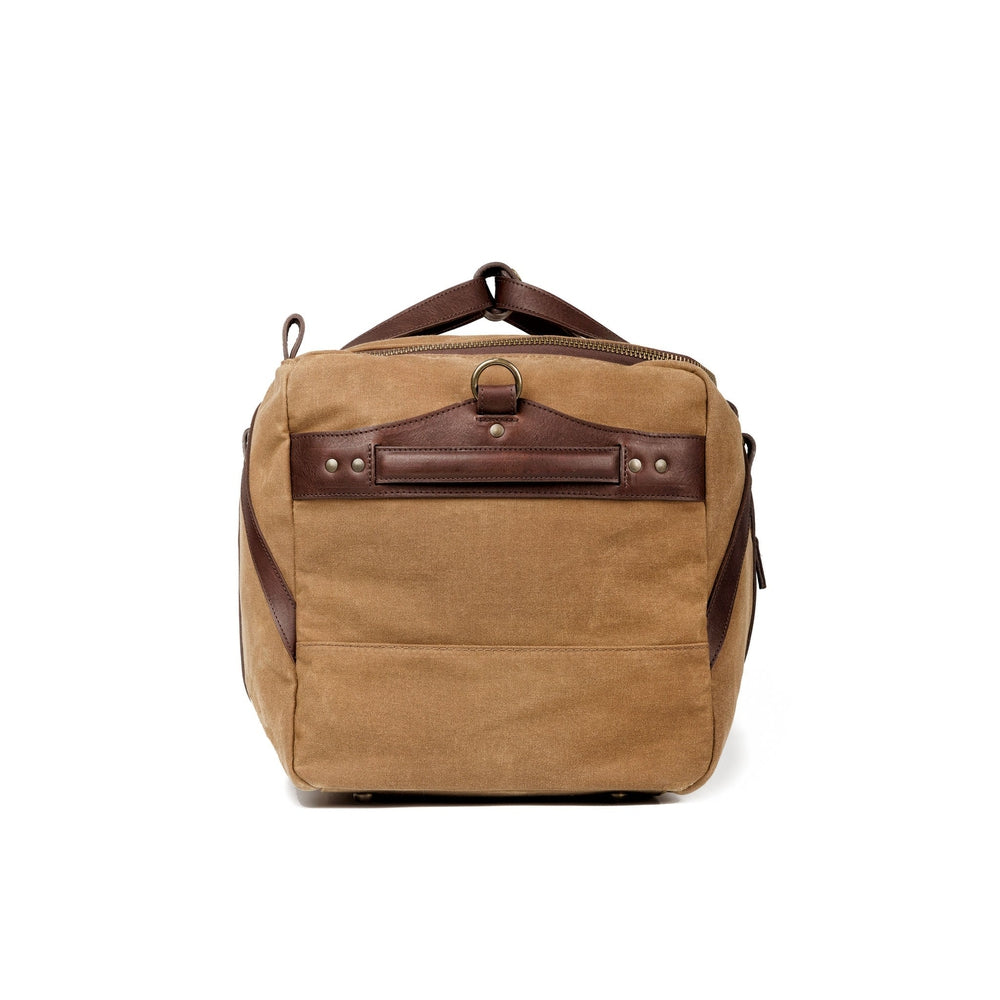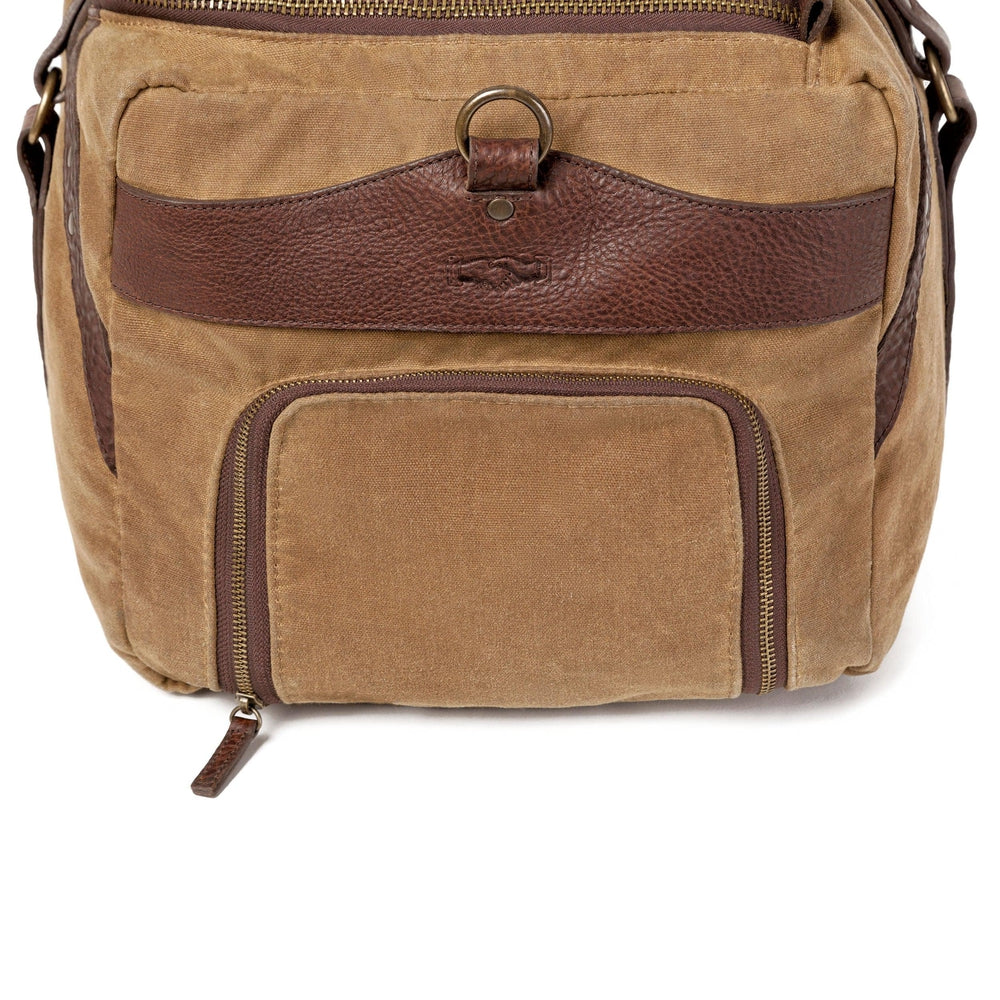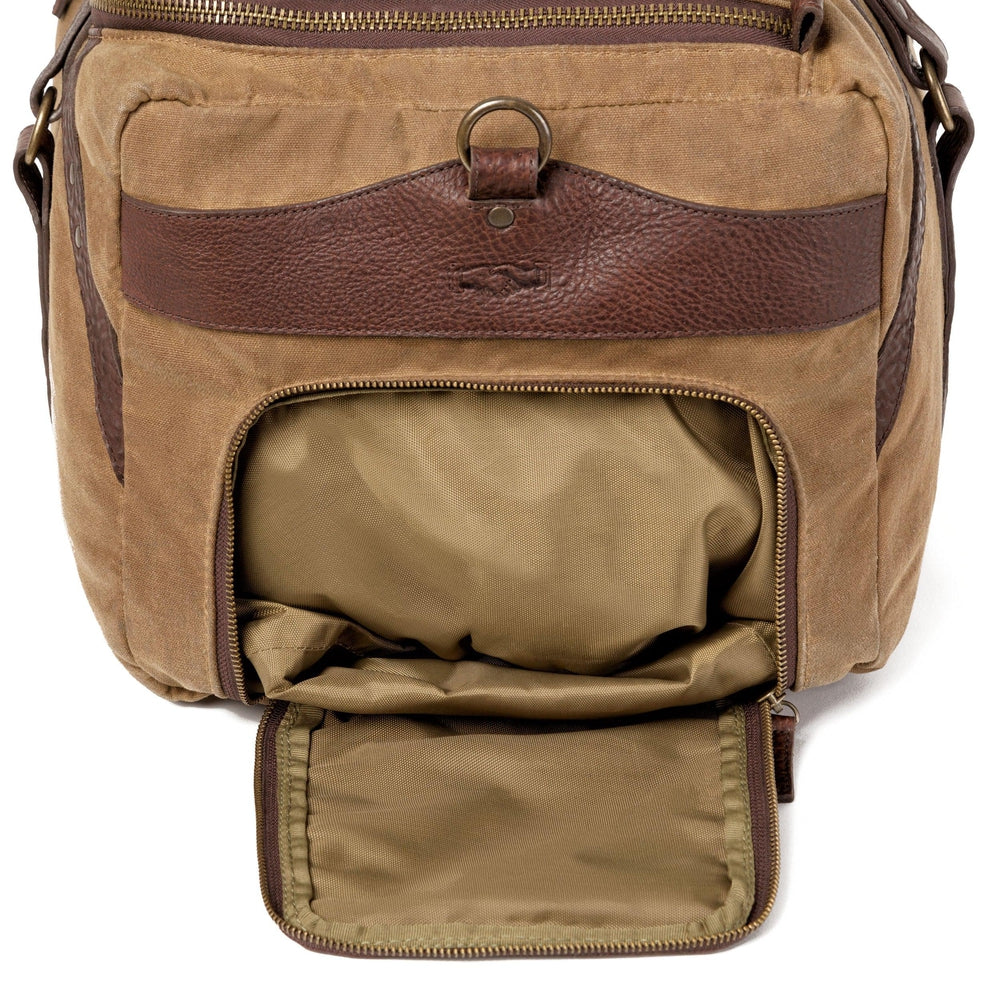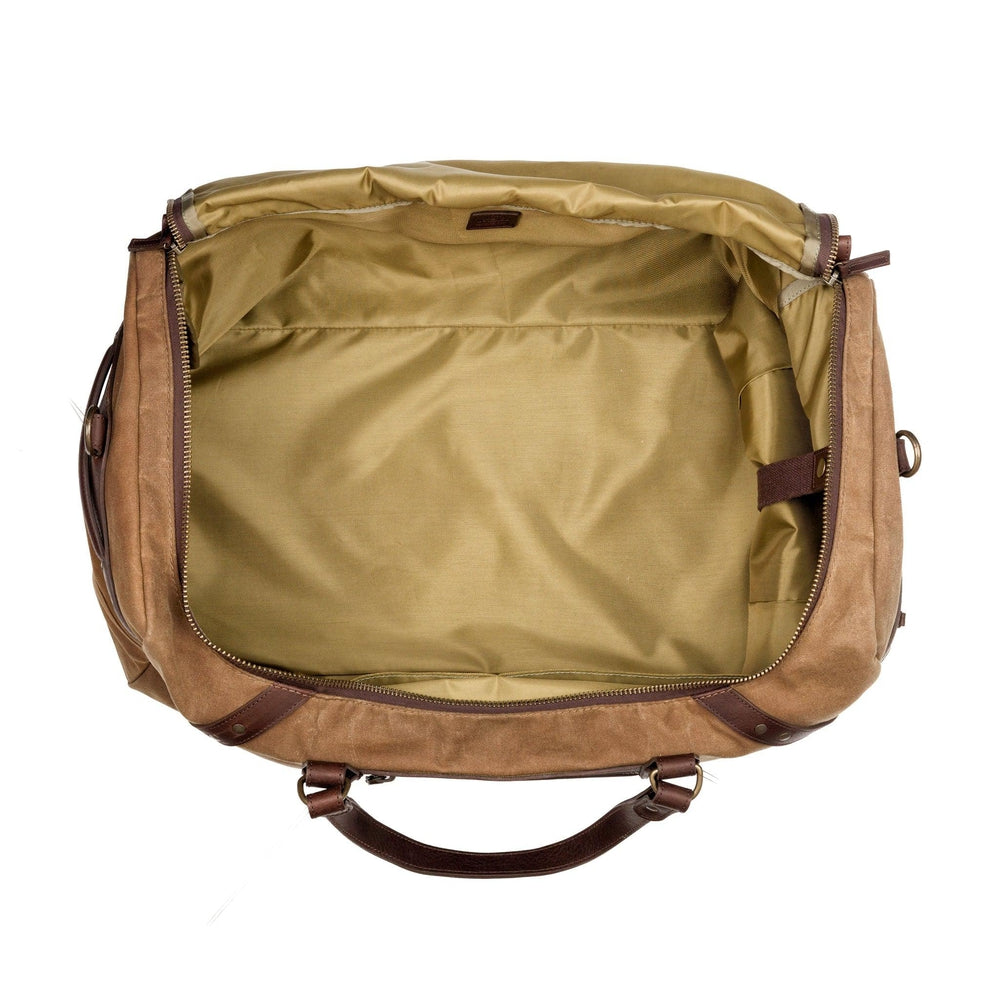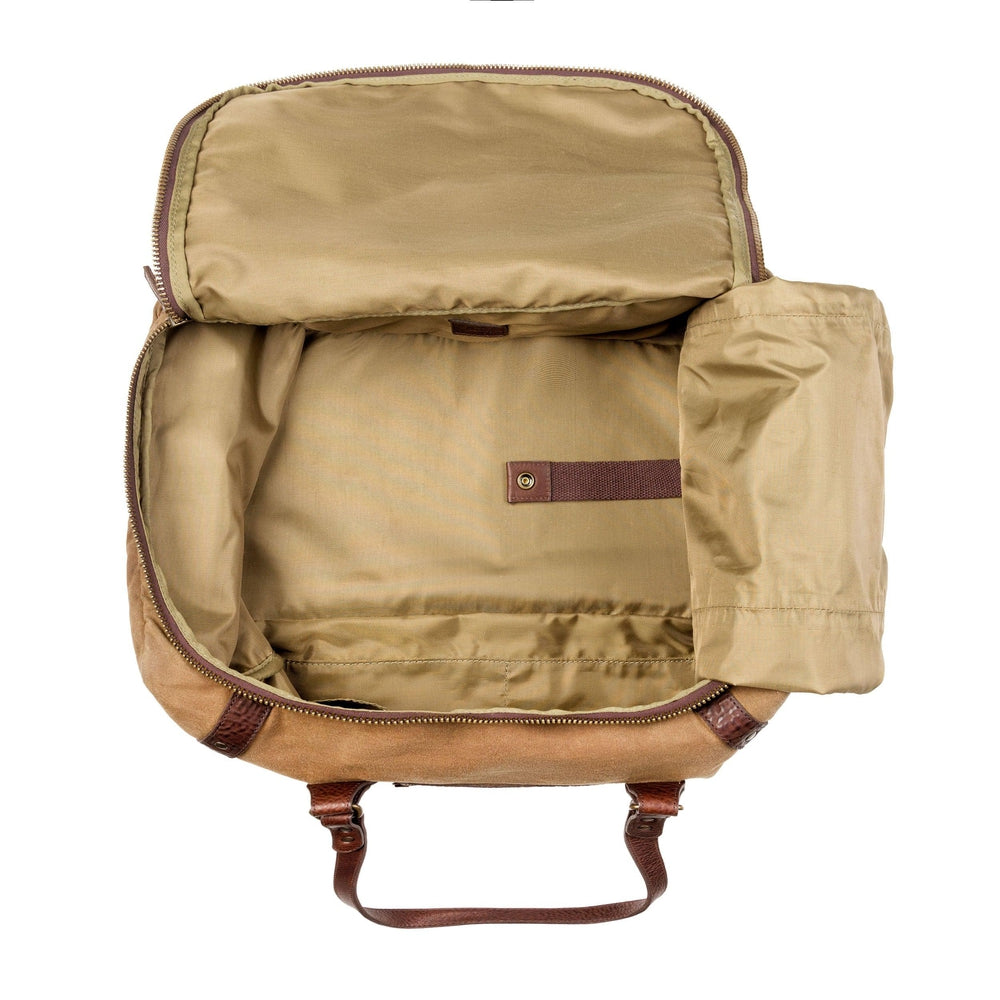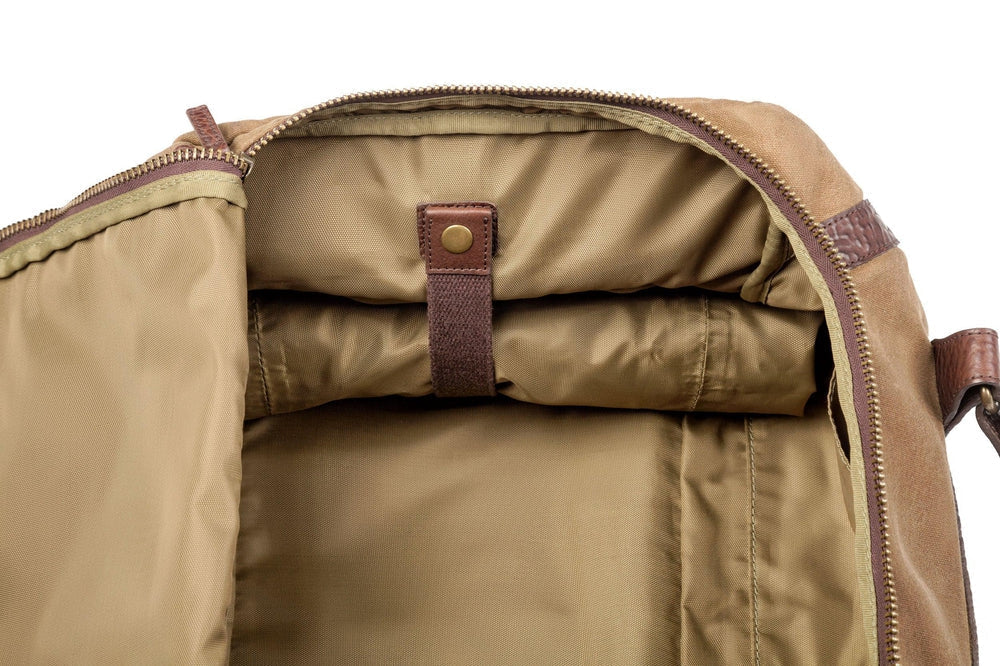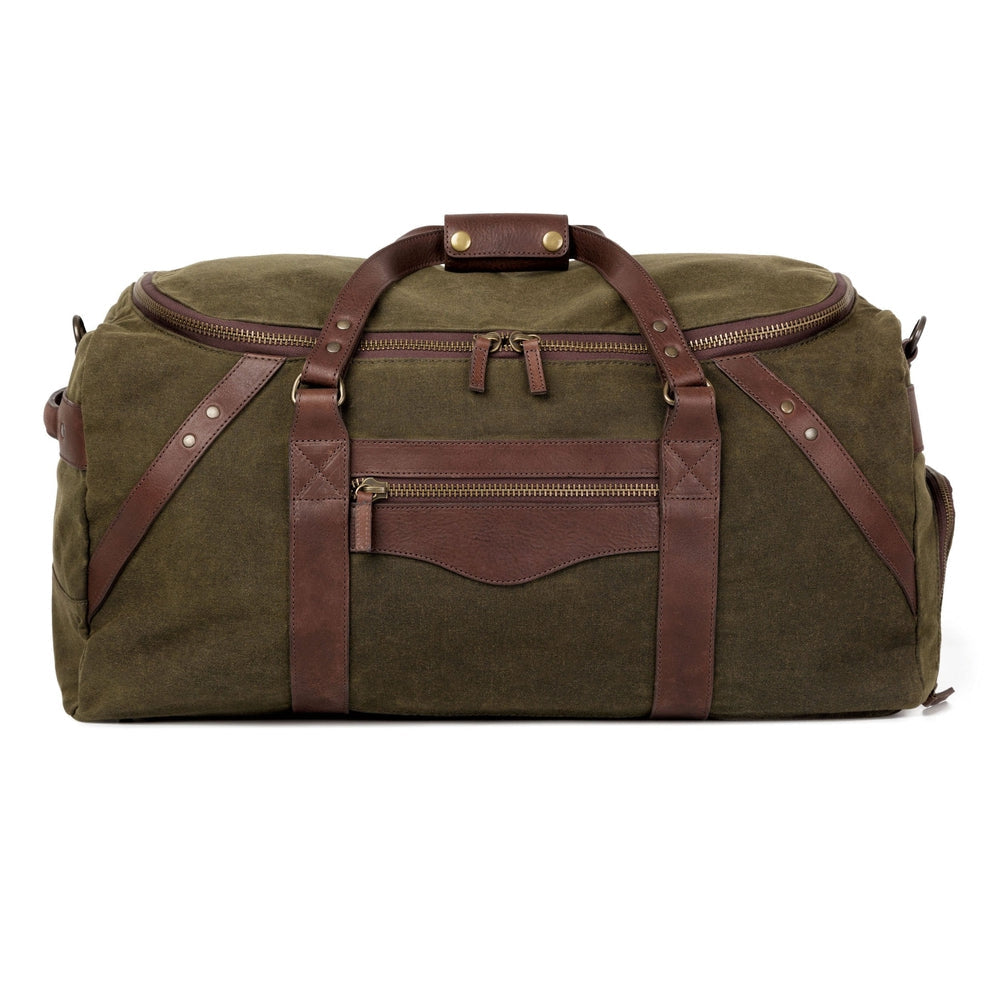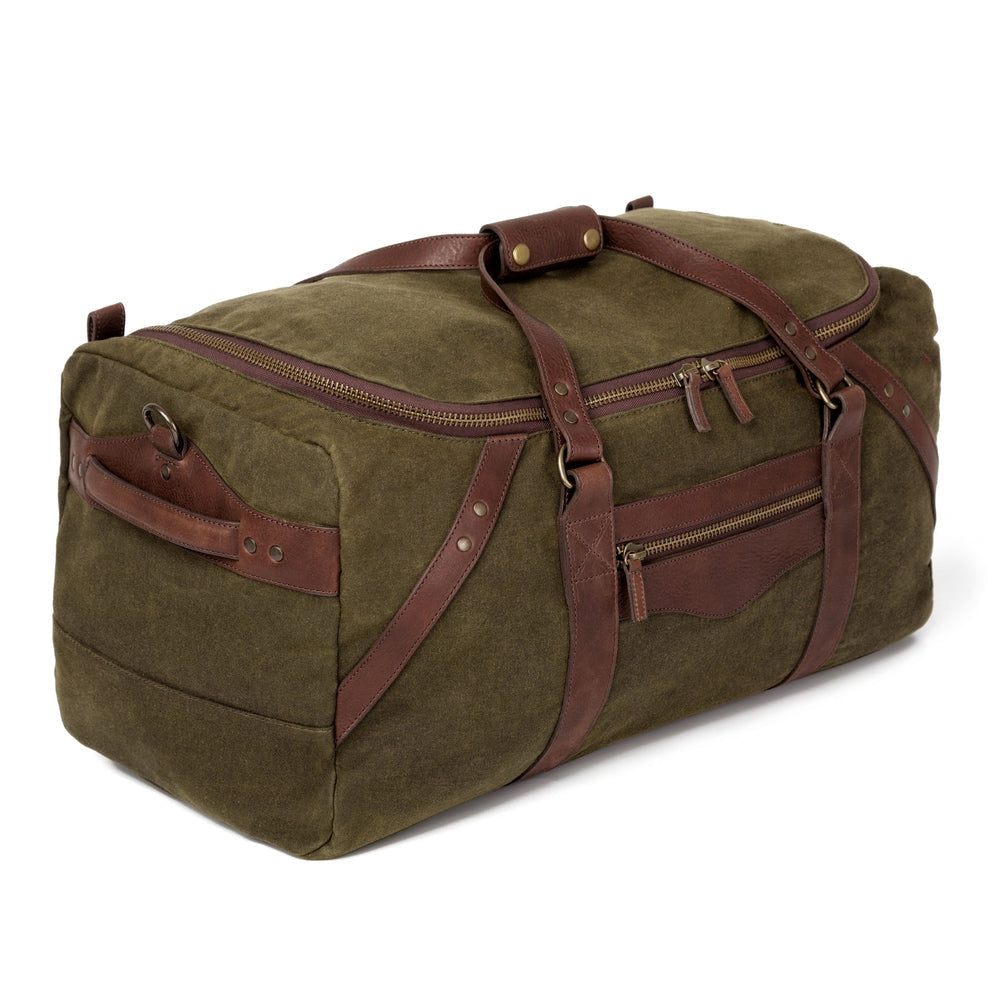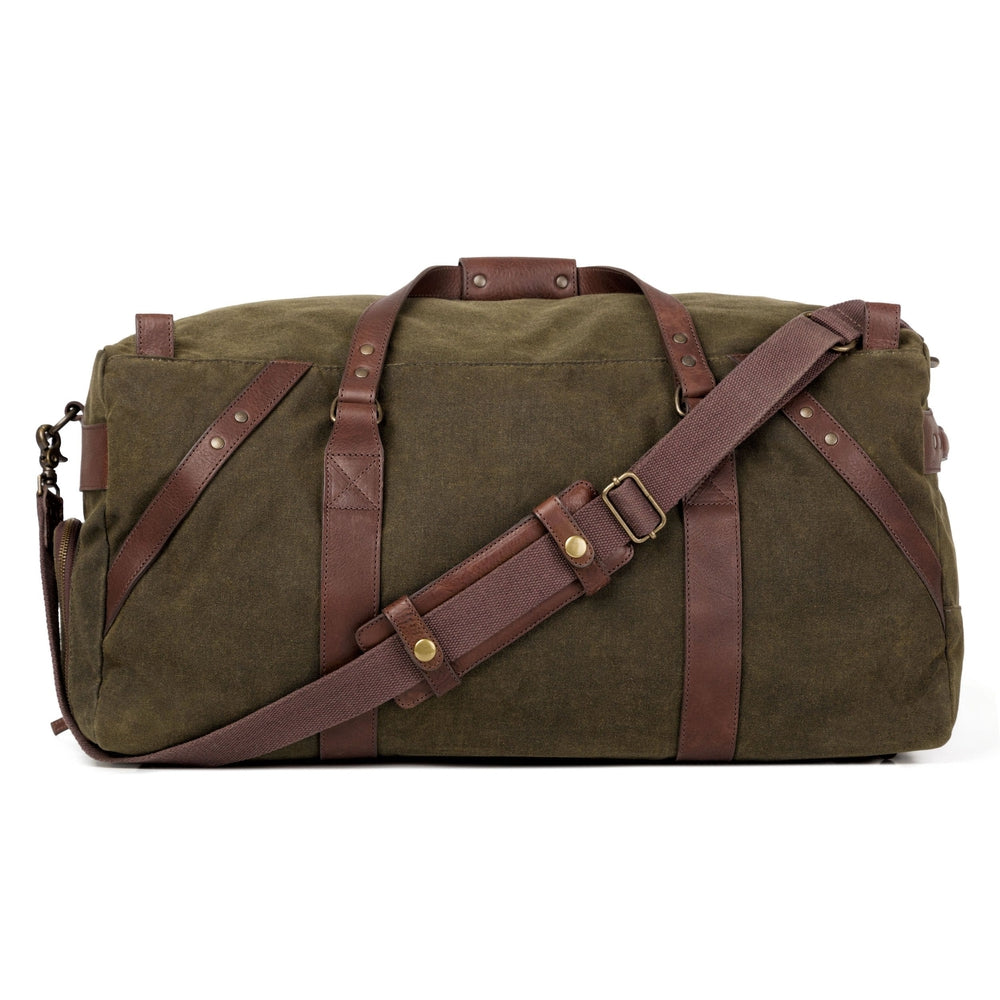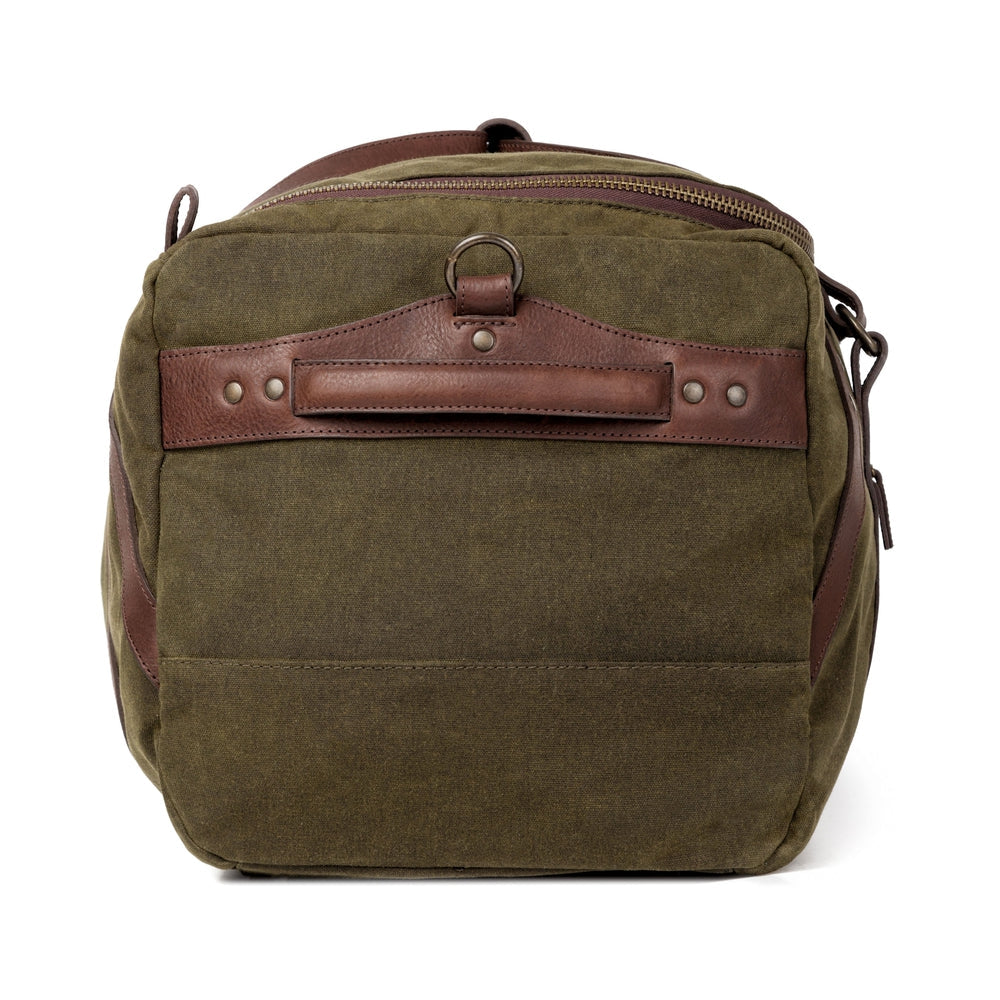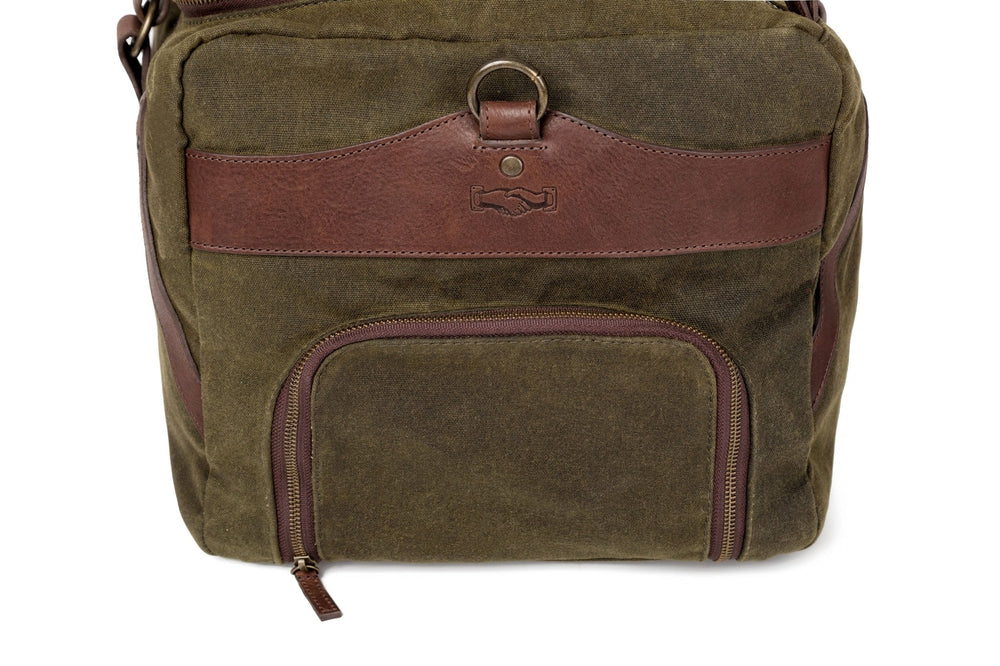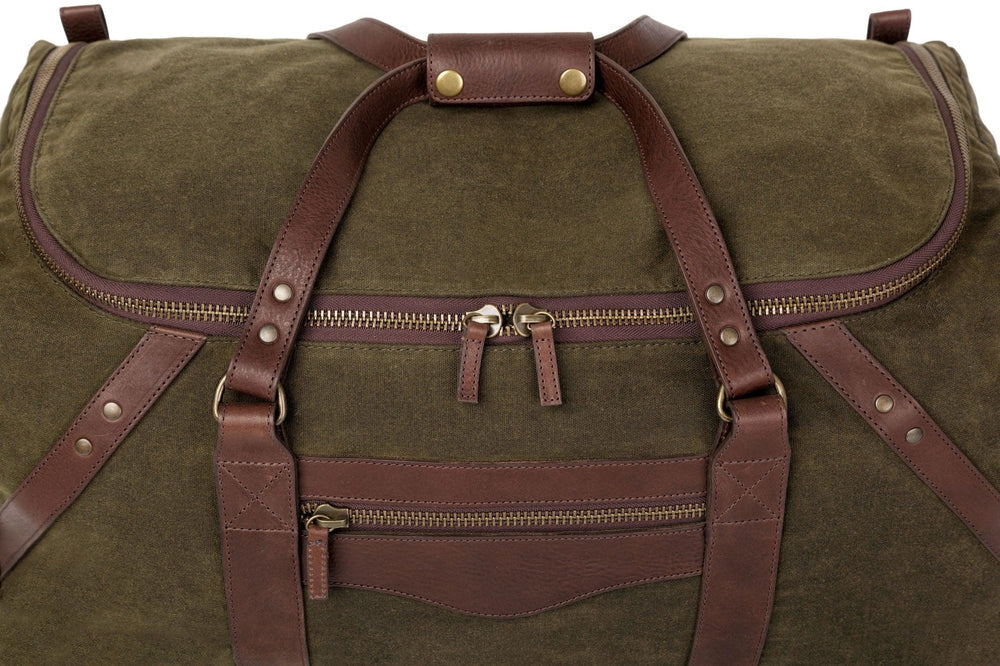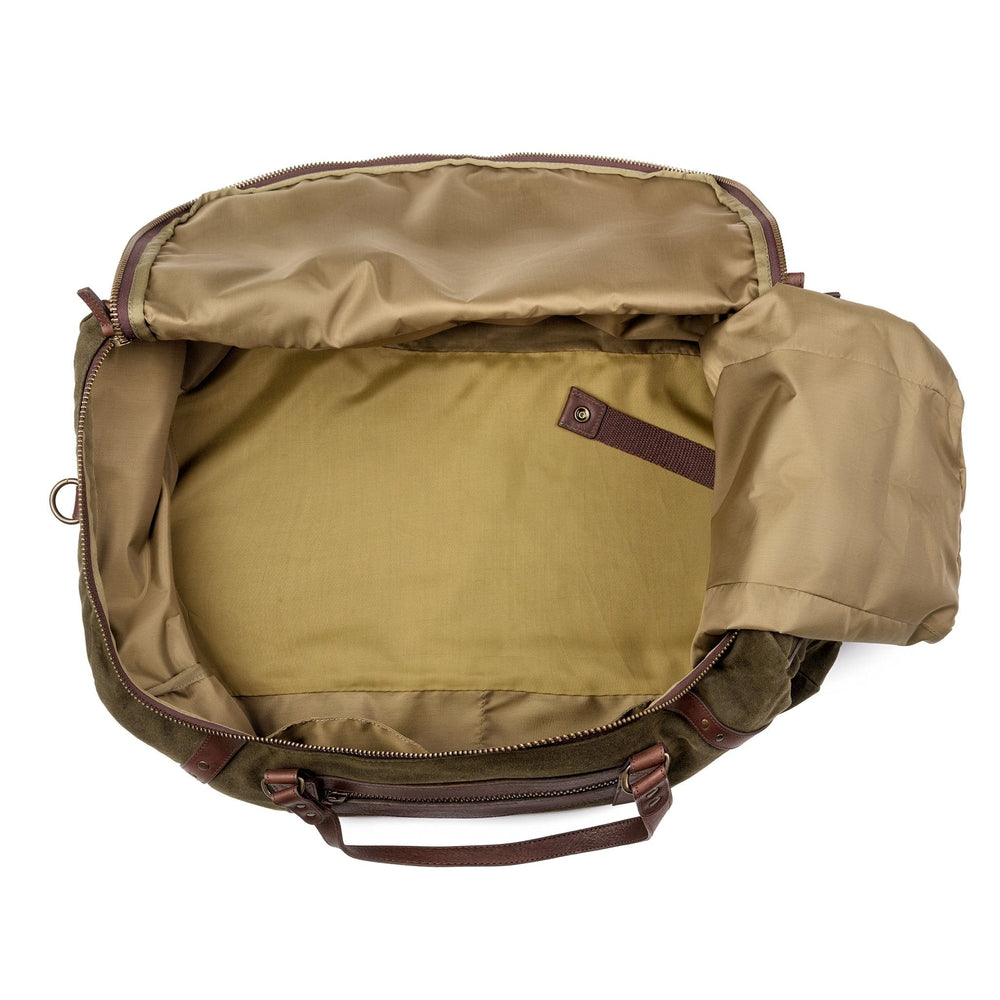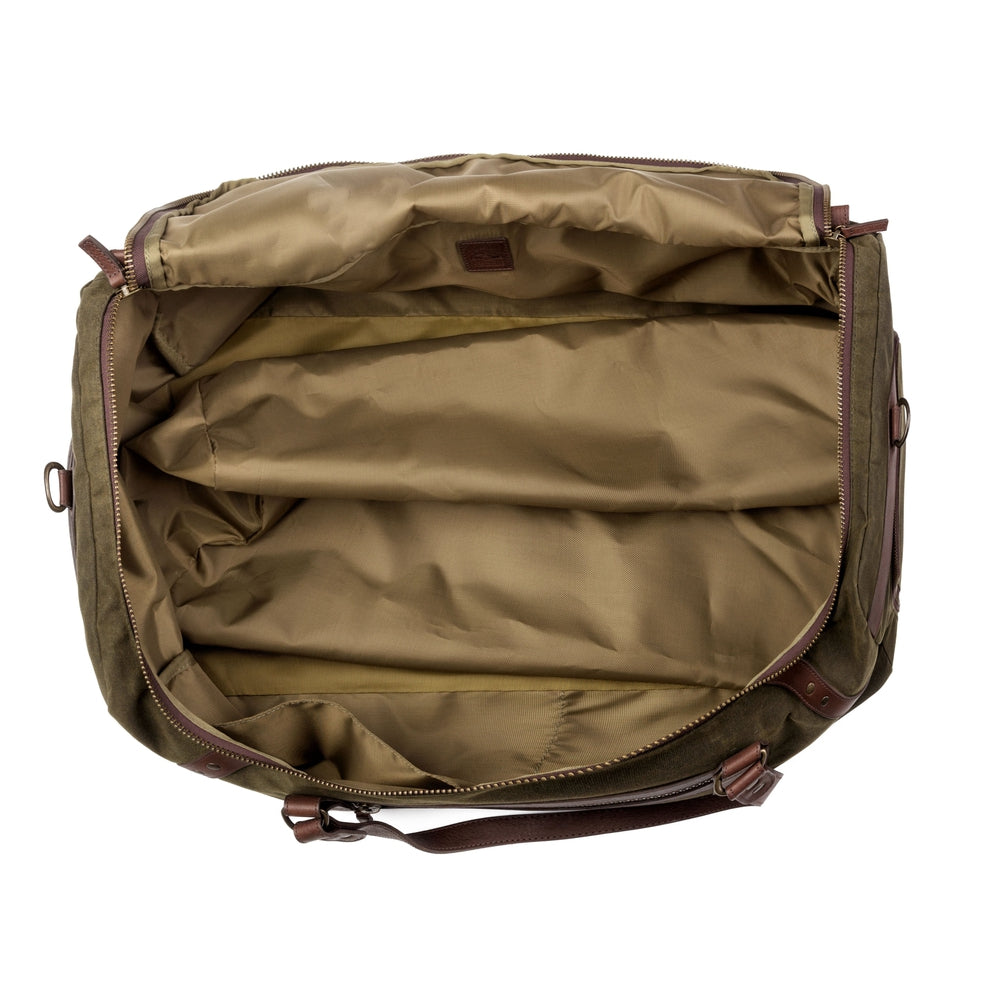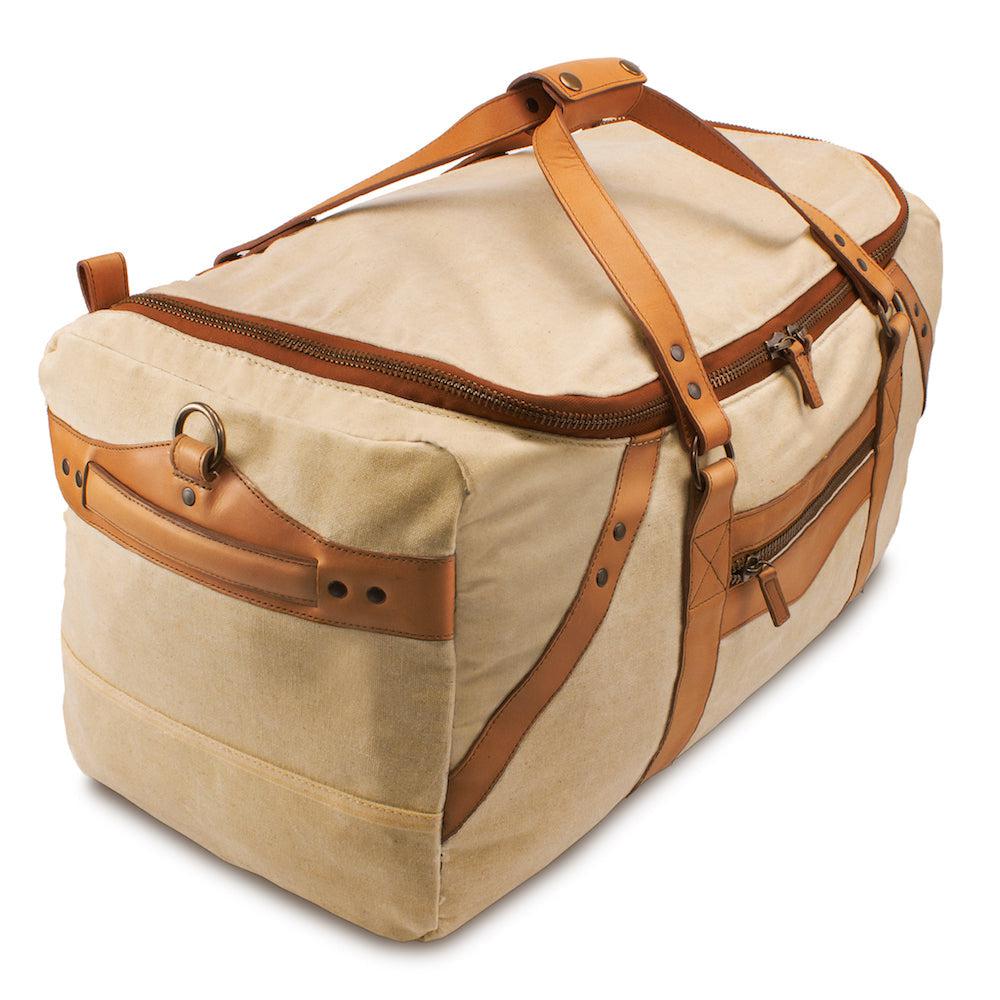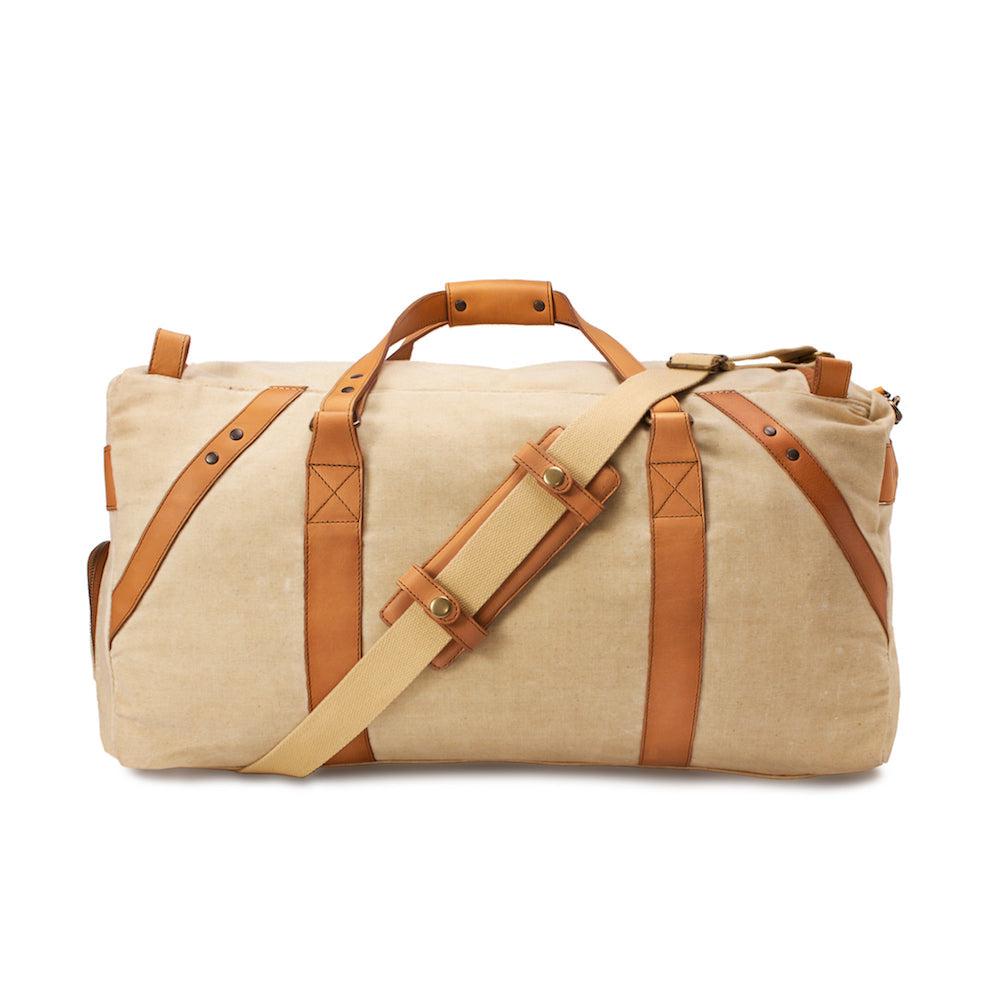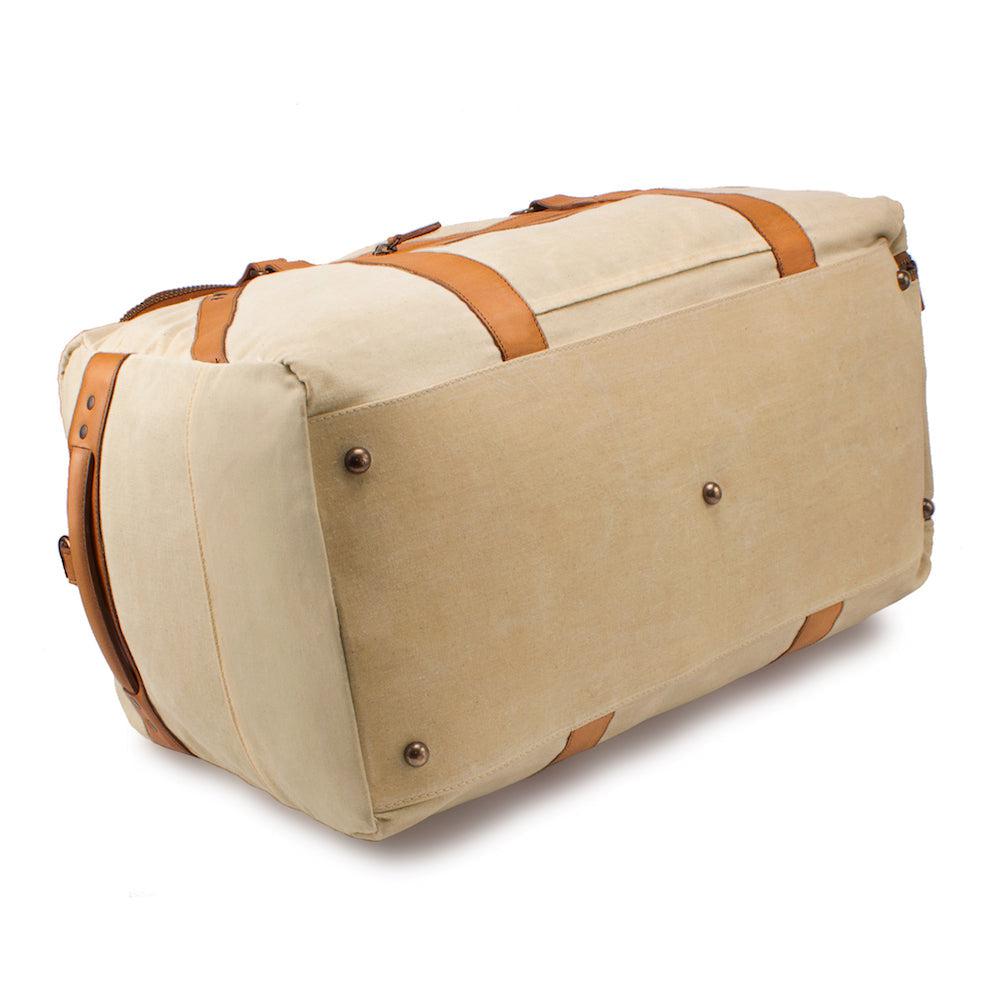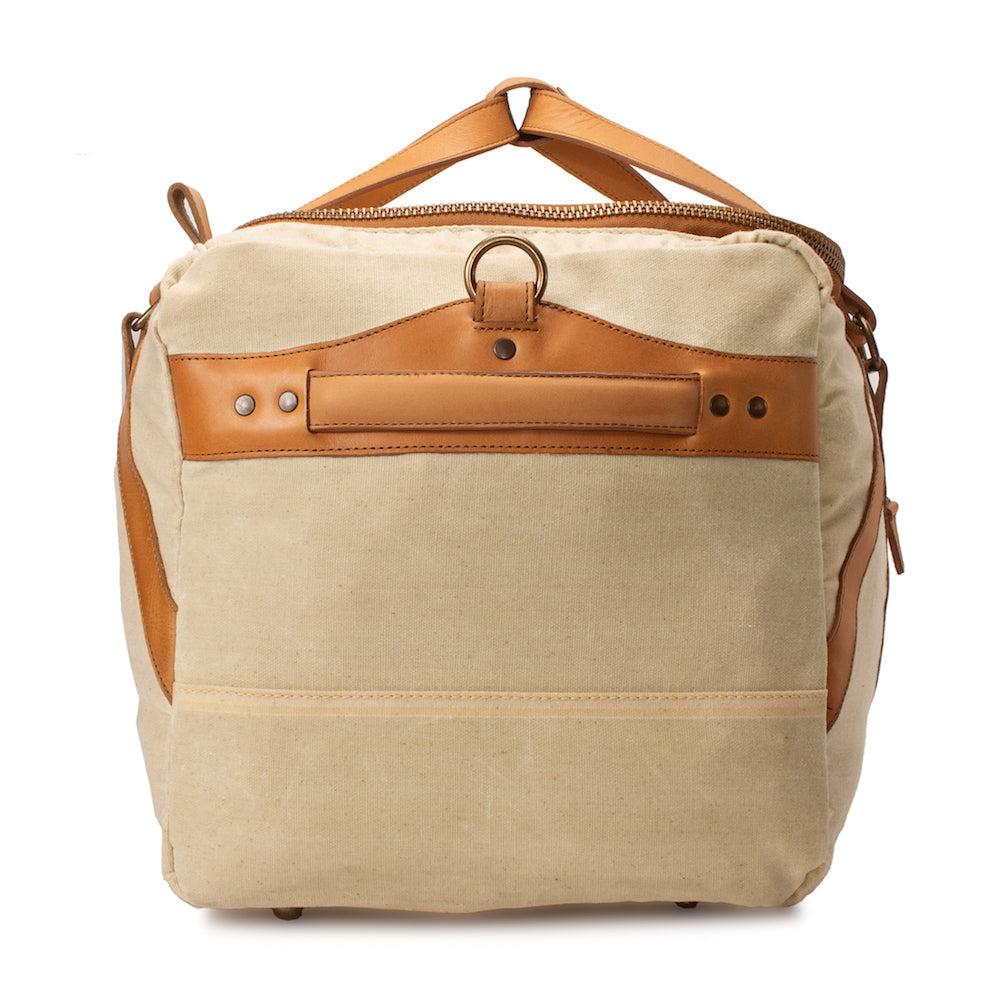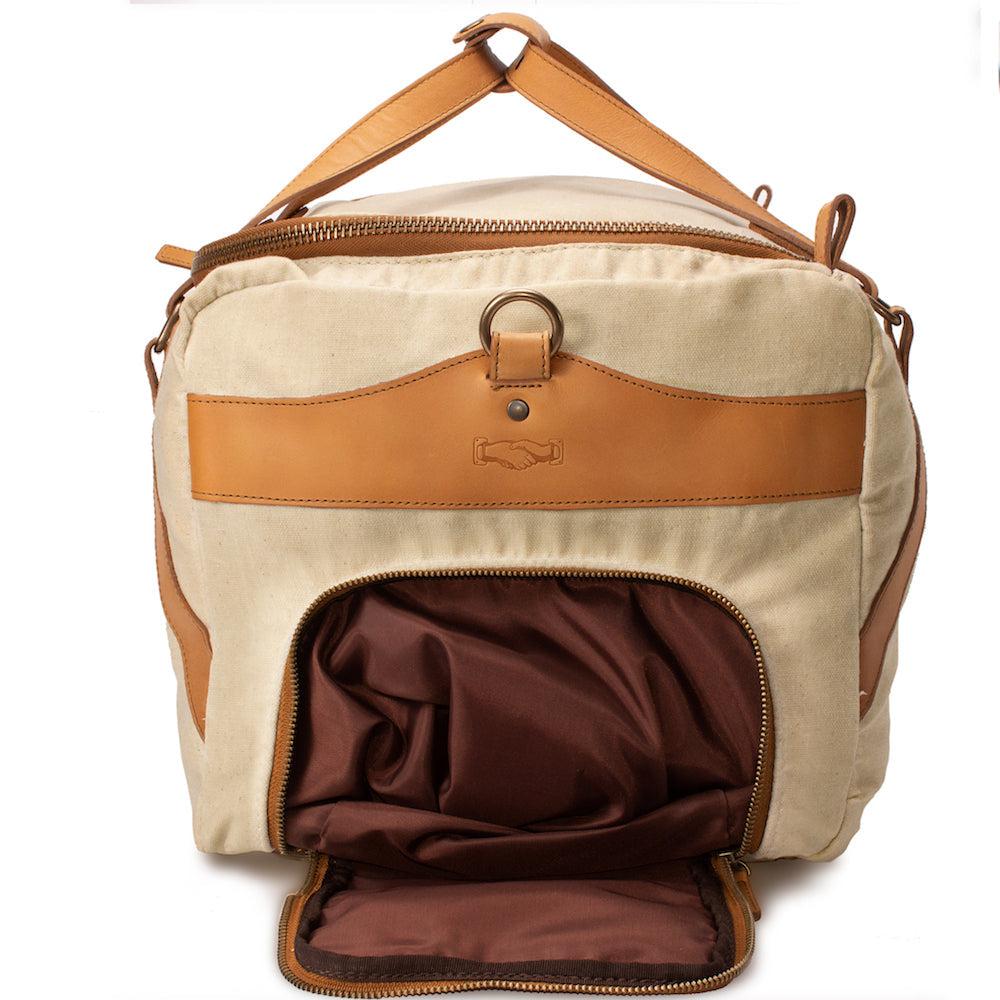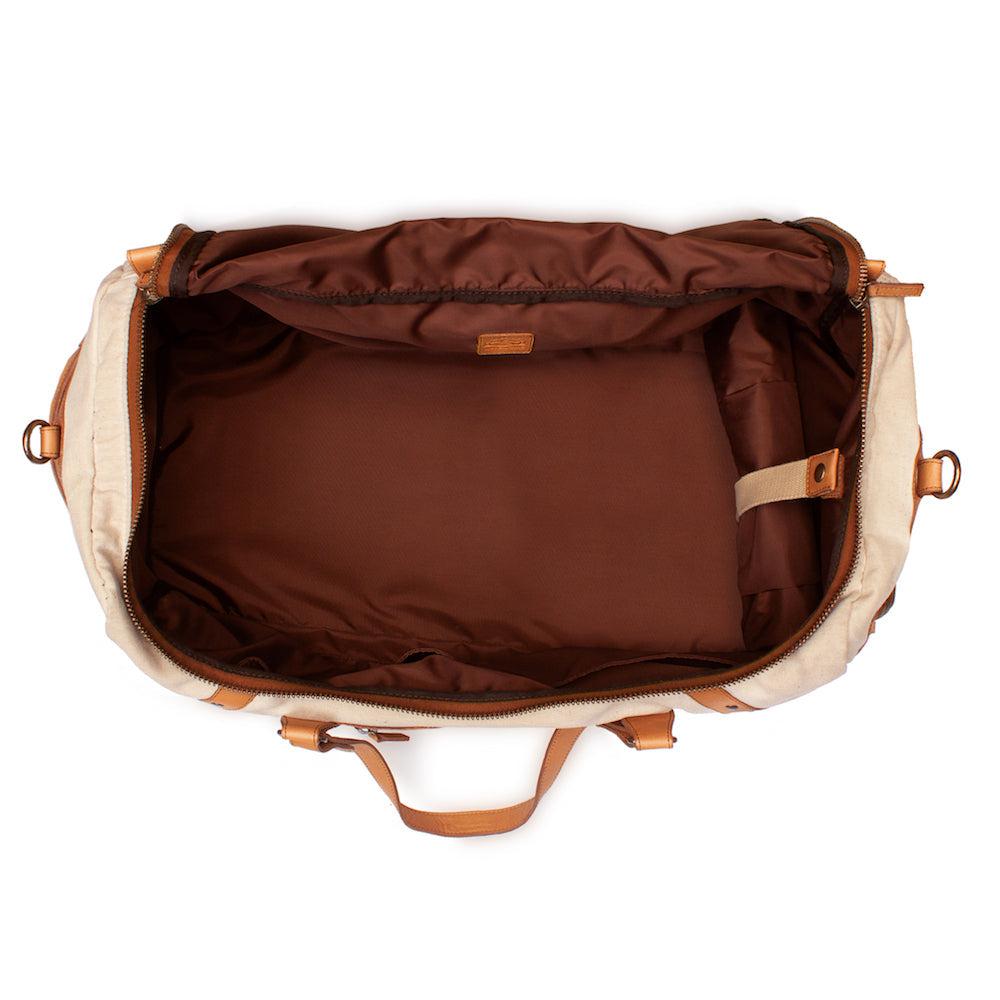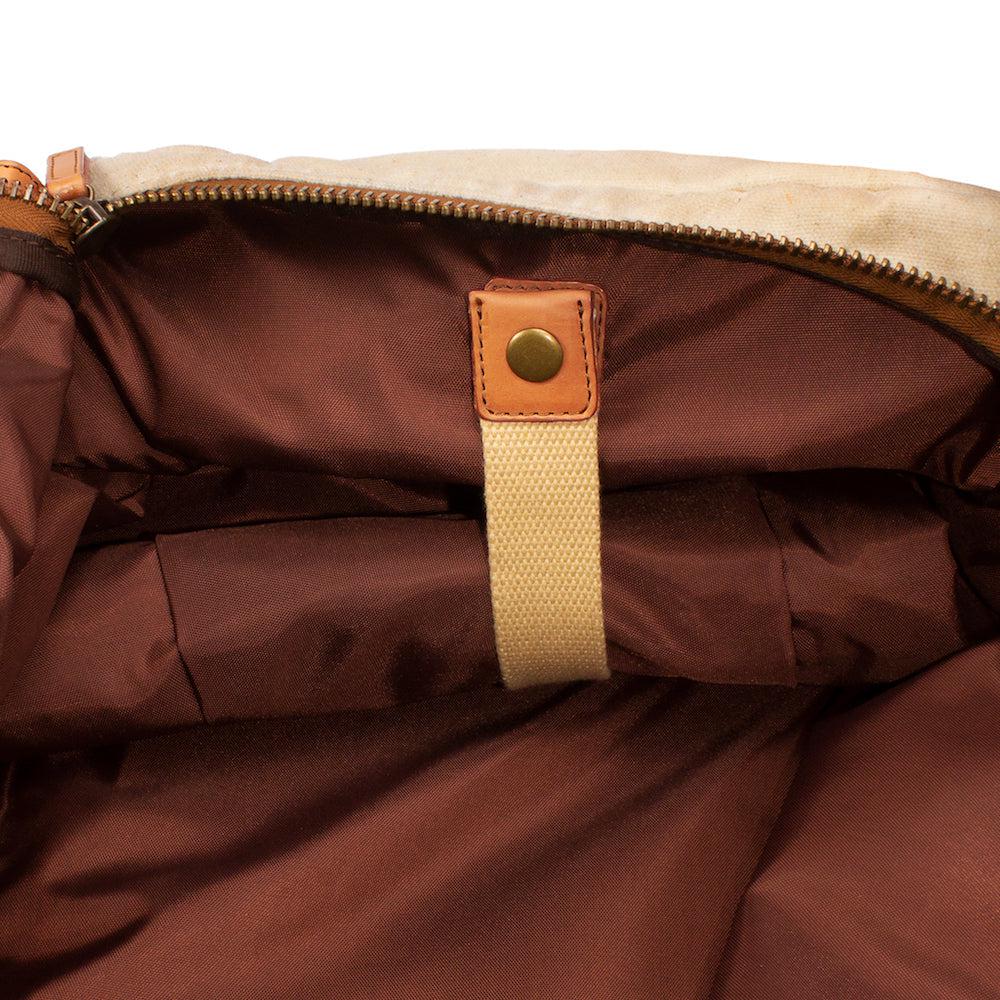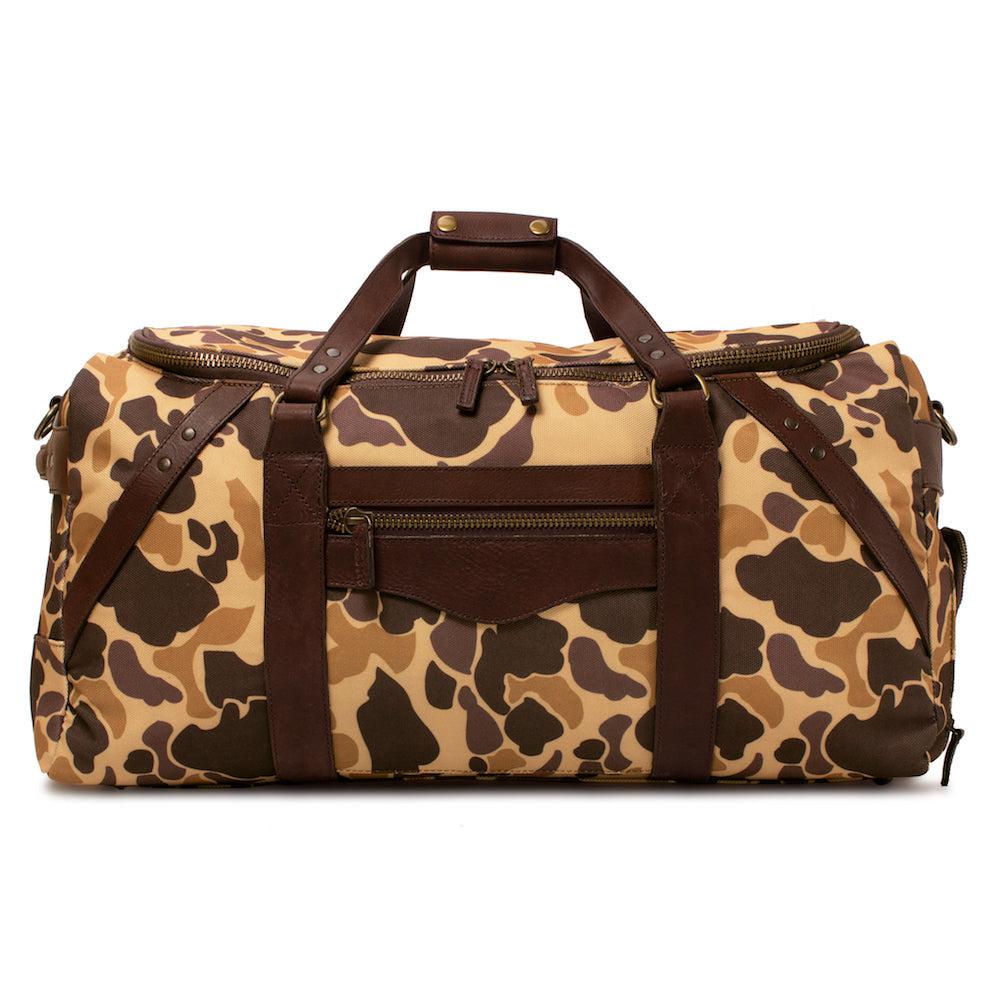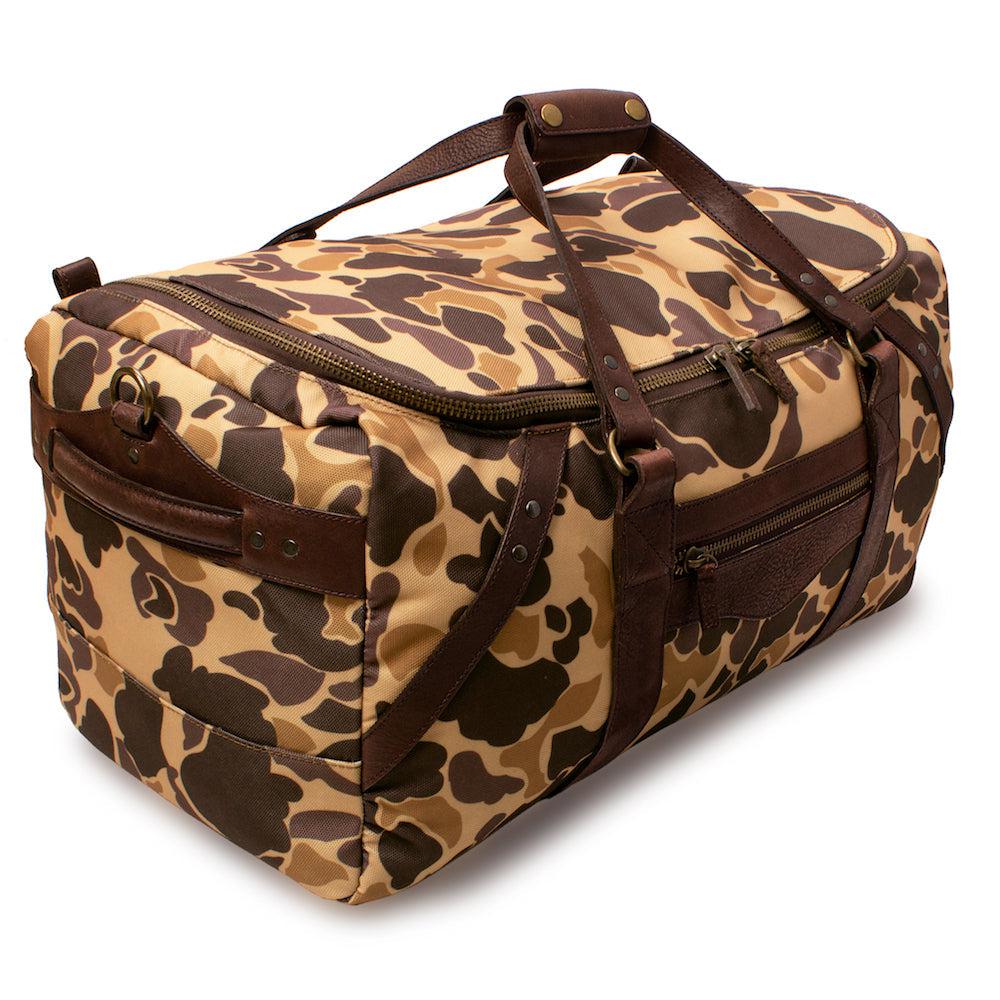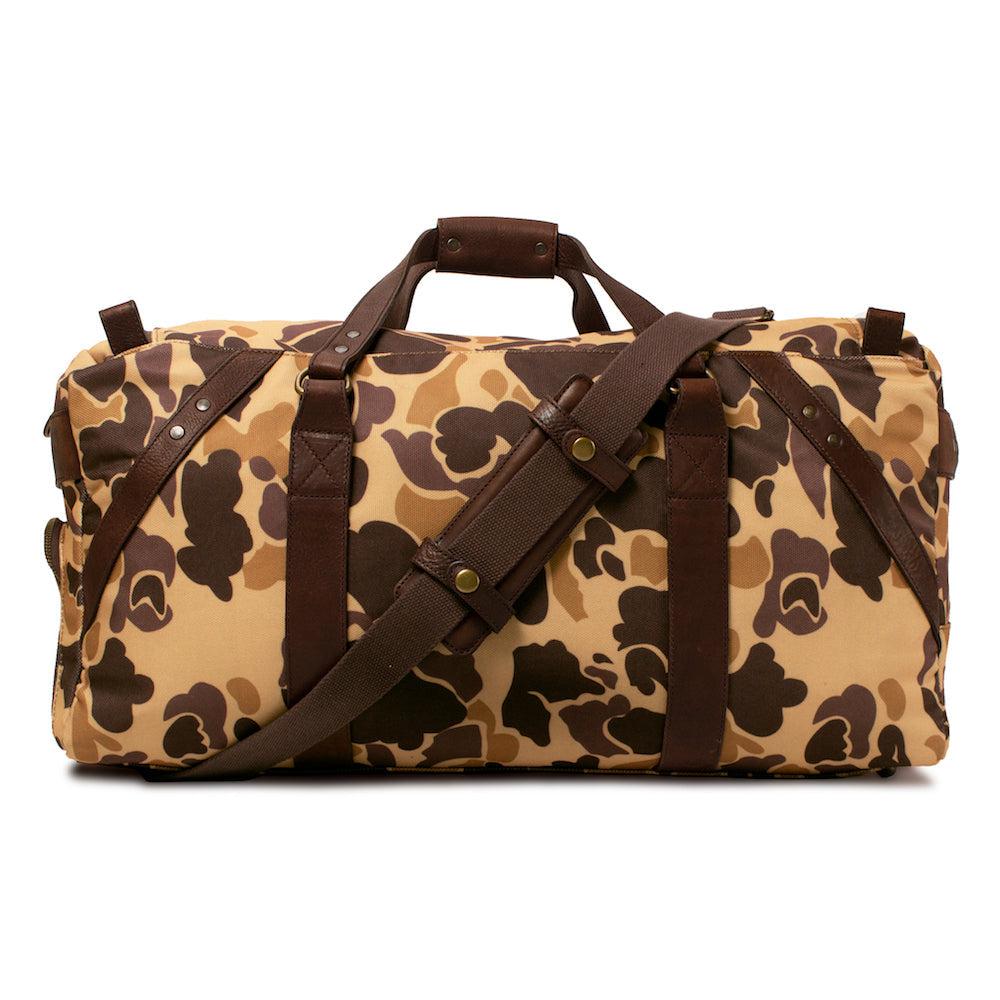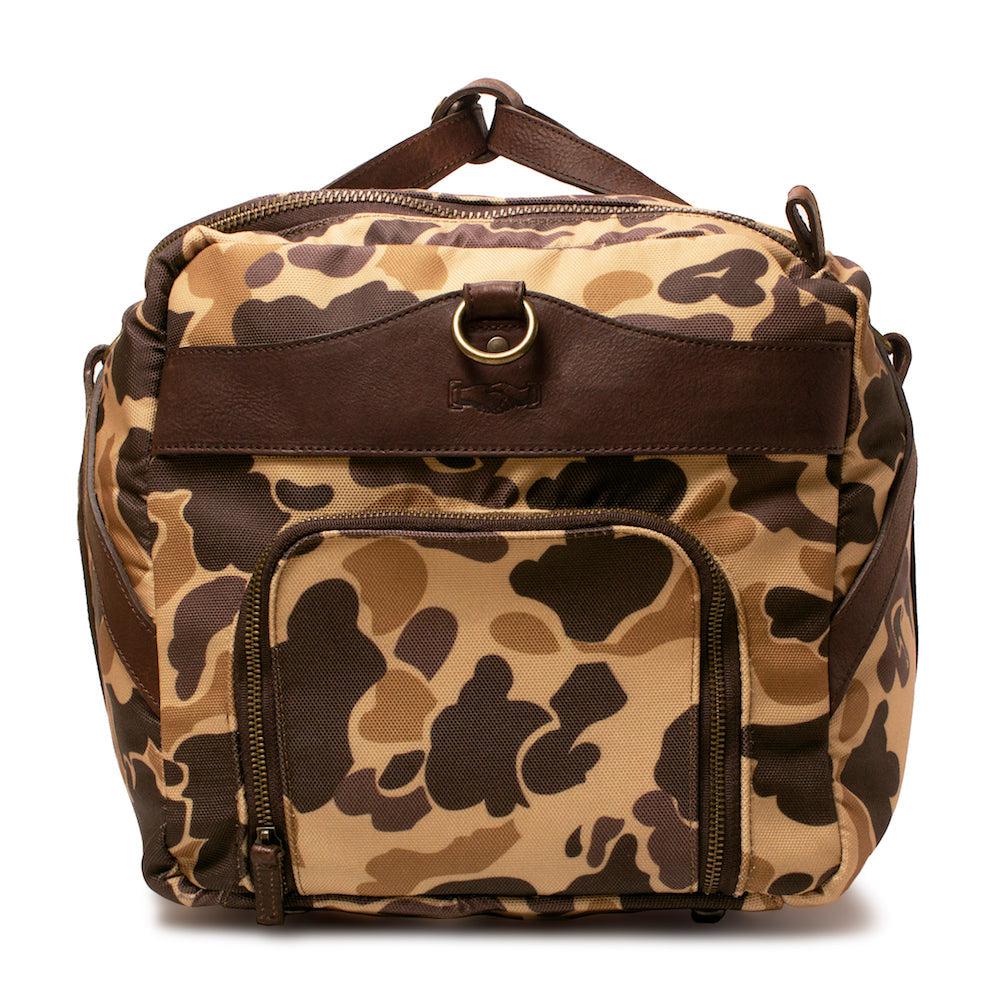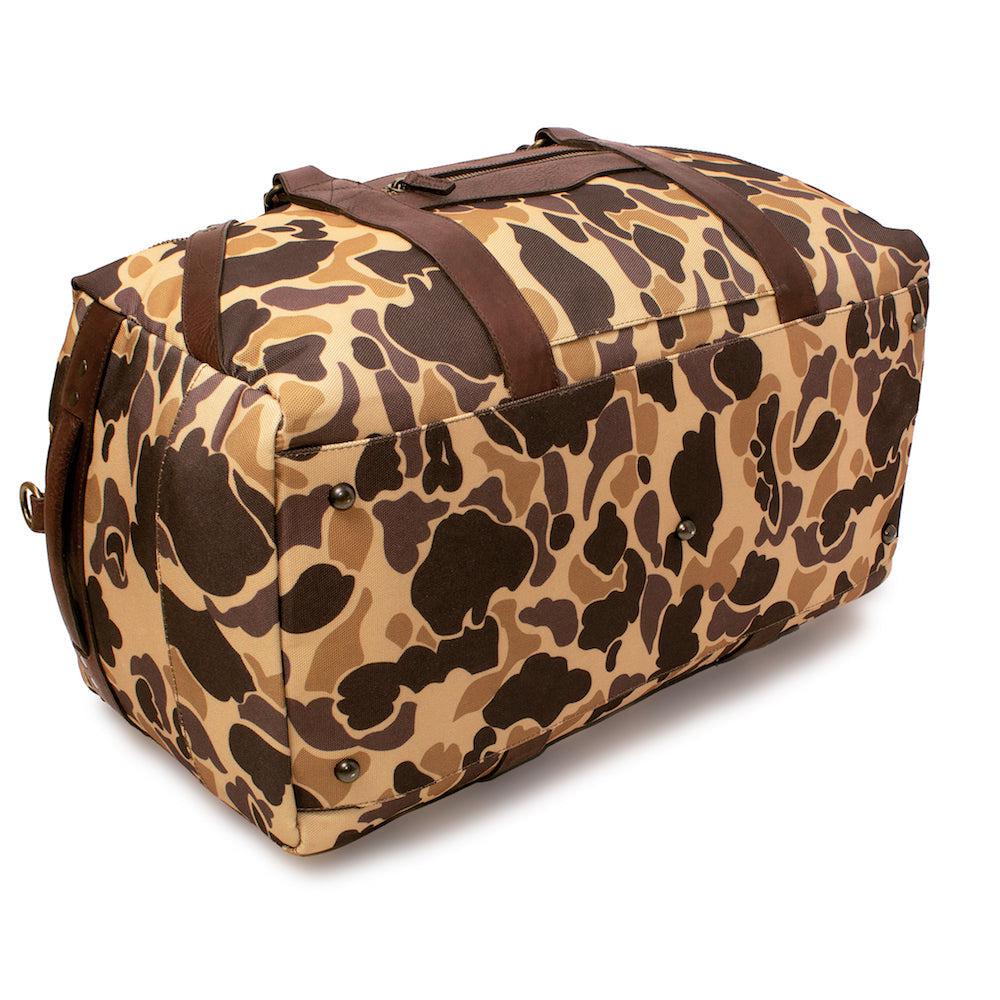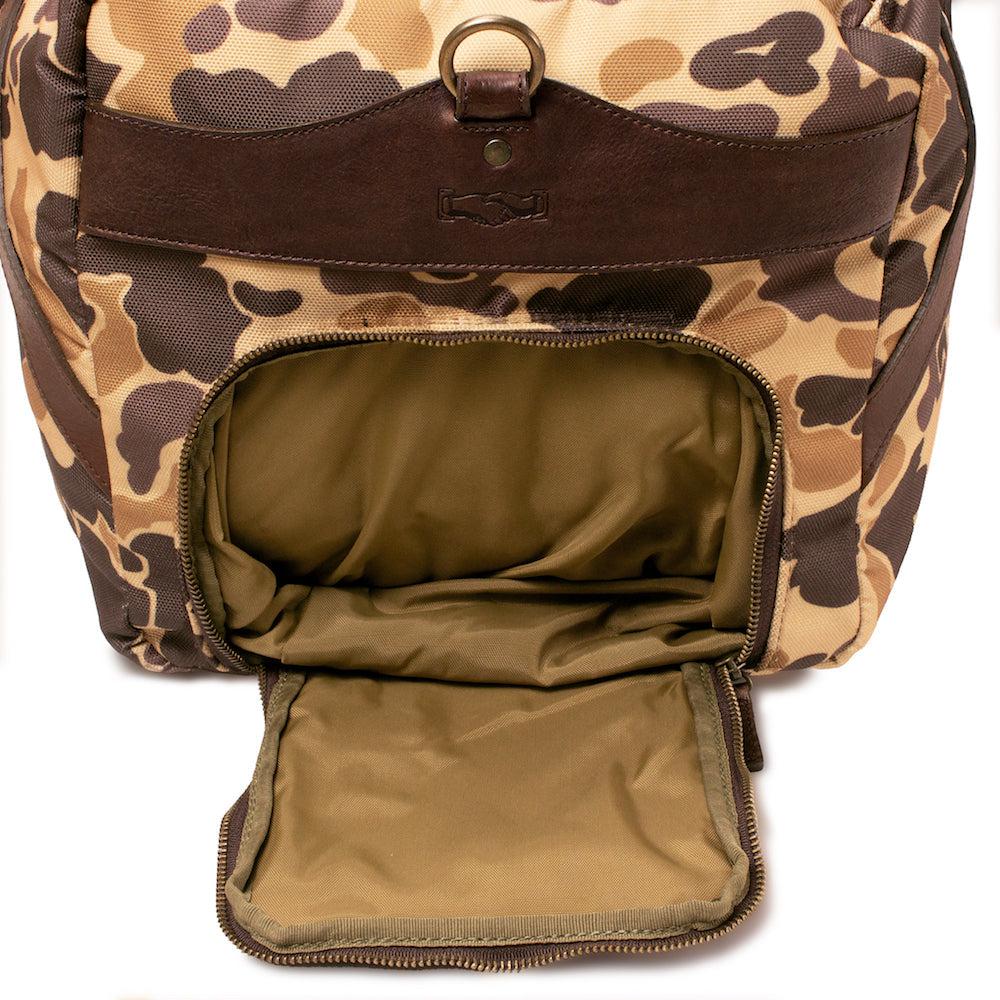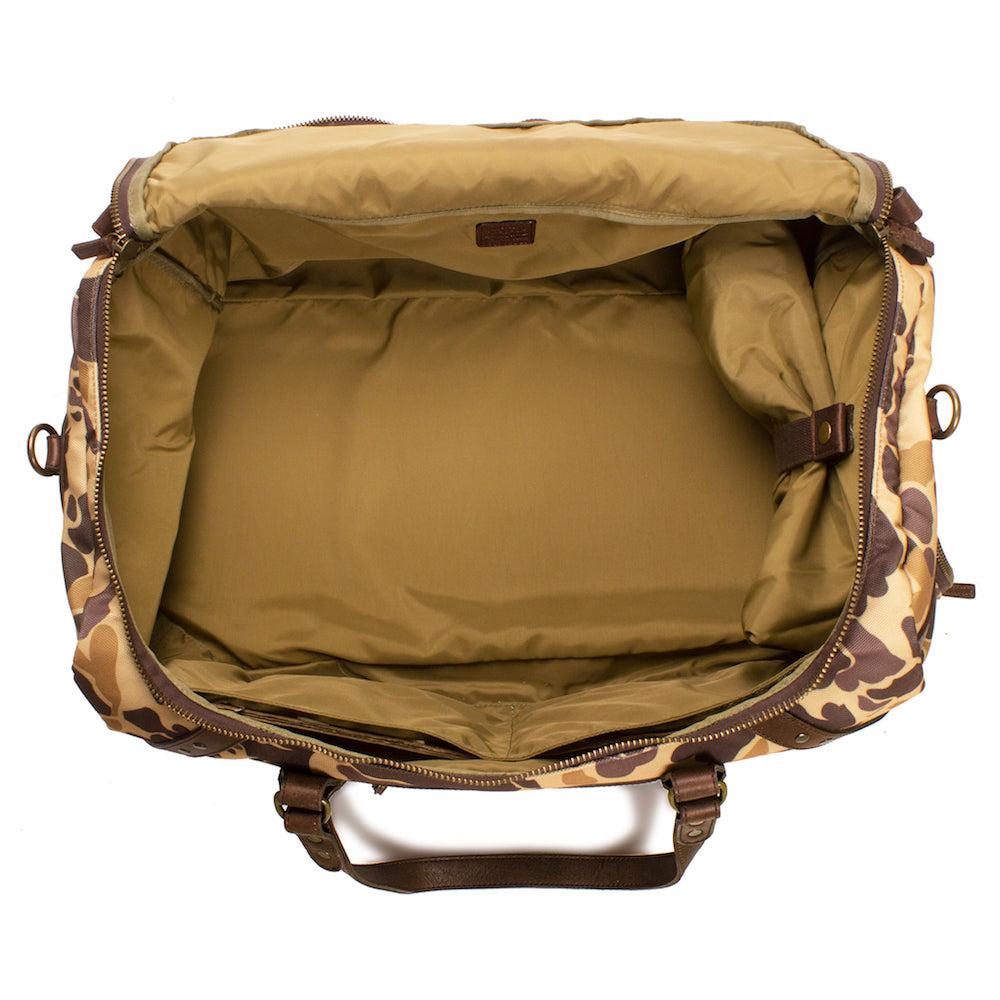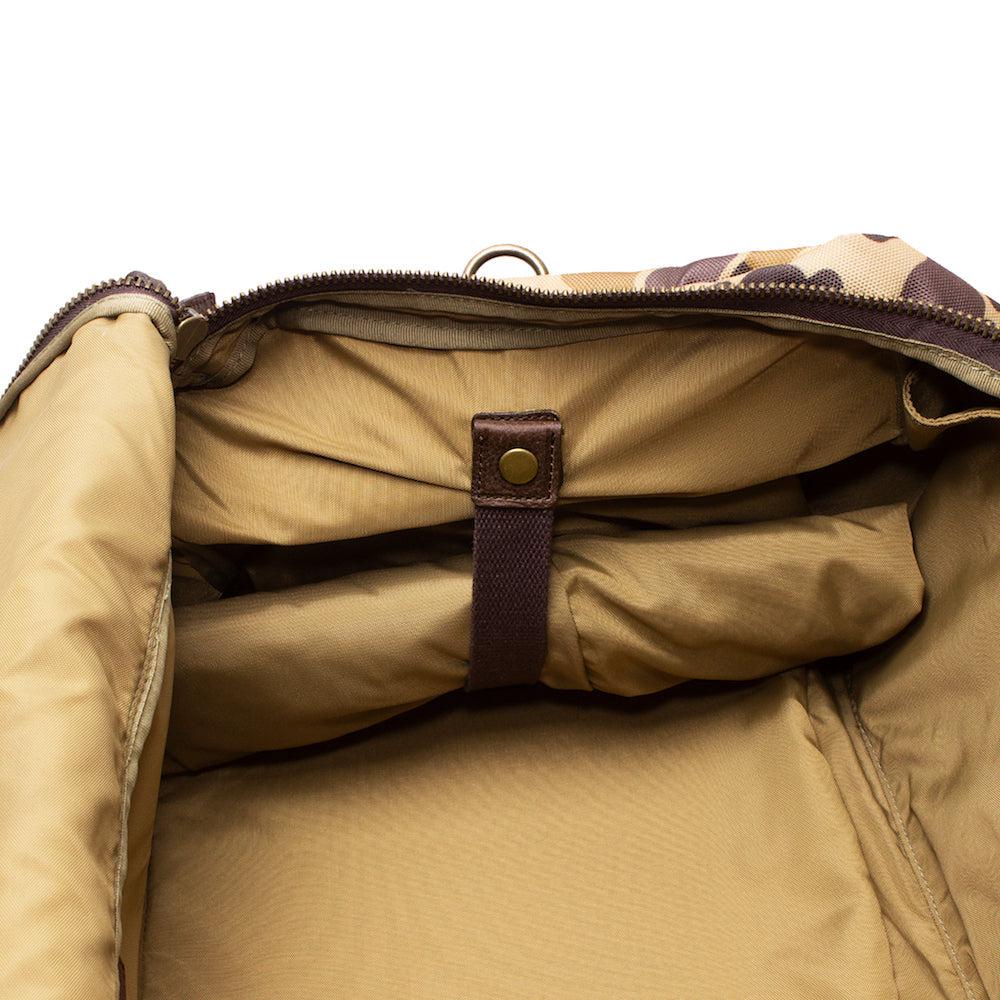 Campaign Waxed Canvas Large Duffle Bag
Mission Mercantile Leather Goods
Designed for the week-plus stay, with both great head-turning looks and outstanding functionality. We minimized its weight while maximizing functionality and comfort, both inside and out. 
Christmas vacation. Summer vacation. Opening week of deer season. Trip to Yosemite. Those types of 7 to 10 day expeditions. When crafting and sizing this product, our vision was the Large Duffle in the back of a Jeep Wagoneer, wife in the passenger seat and kids in the back, driving 60 in a 70-speed limit to take in the countryside. 
The smart roll-out / roll-up dirties bag will help you organize your things as you see best (can you say wet socks?). It is accessible from the generous exterior zippered pocket and fully extends the length of the bag; when not in use, roll it up and easily snap stow it with the attached leather strap.
Details
Handcrafted with our weather-resistant 18 oz waxed canvas or extremely durable, weather-resistant Vintage Camo comprised of double-layered polyester fabric. We use a water / weather resistant polyester than is backed by a second layer of the same so it's both highly abrasion-resistant, won't absorb water & drys faster. It also has a higher heat resistance than nylon cordura.
Thick, durable full-grain US cowhide vegetable tanned leather
Antique brass #10 YKK heavy-duty brass zippers, hardware and feet
Generous, roll-out interior 430D bag keeps your dirties, shoes, etc separate from the rest of your things. Snapped leather strap to secure when not in use. Zippered exterior access.
Two interior slip pockets
Military grade 430D nylon interior lining
Exterior zippered pocket and padded grab handle
Shoulder strap with full-grain leather shoulder pad
Mission Mercantile Lifetime Promise
Weight: 5.3 lbs (including strap)
Dimensions: 12" H x 24" L x 

12

" D
Free returns and exchanges