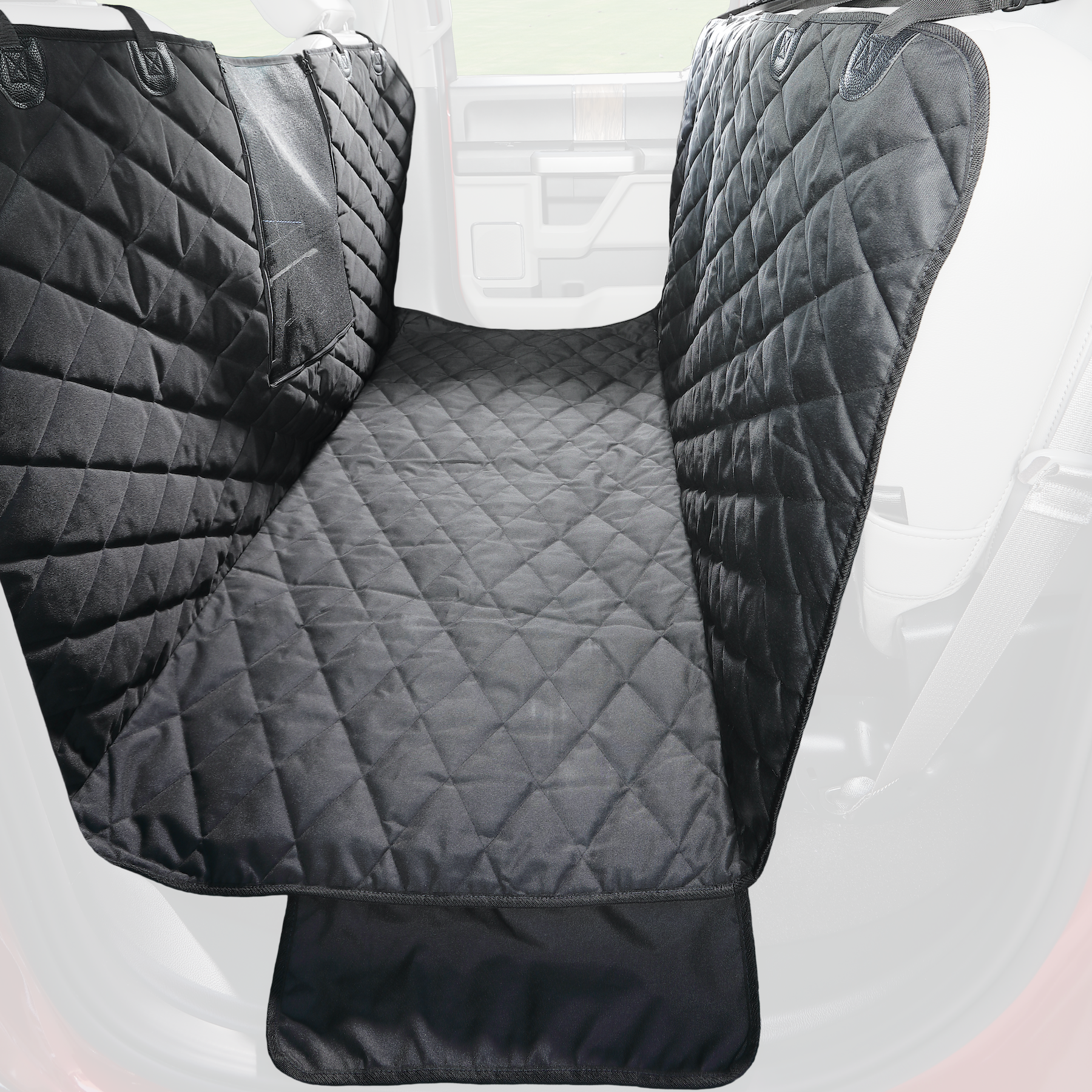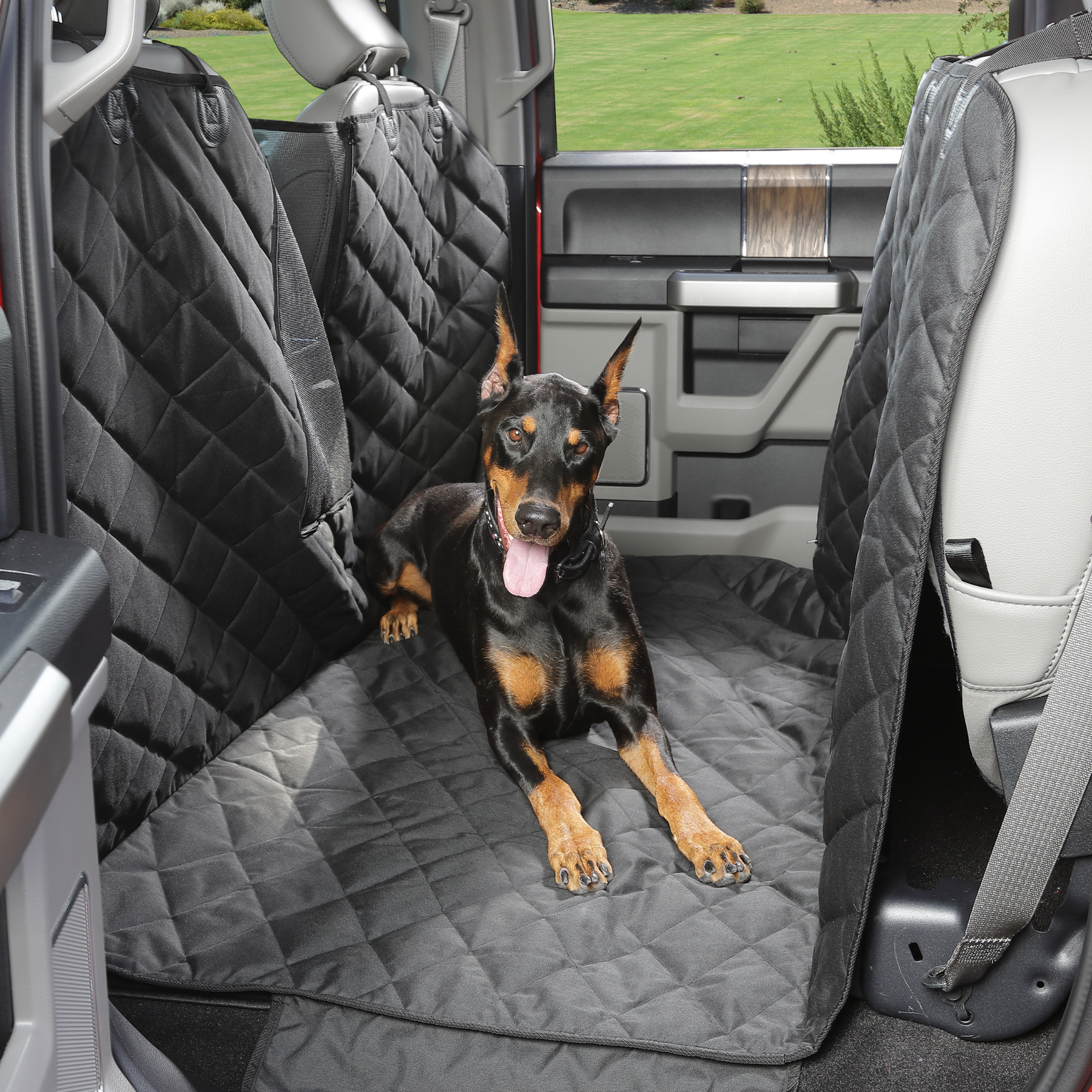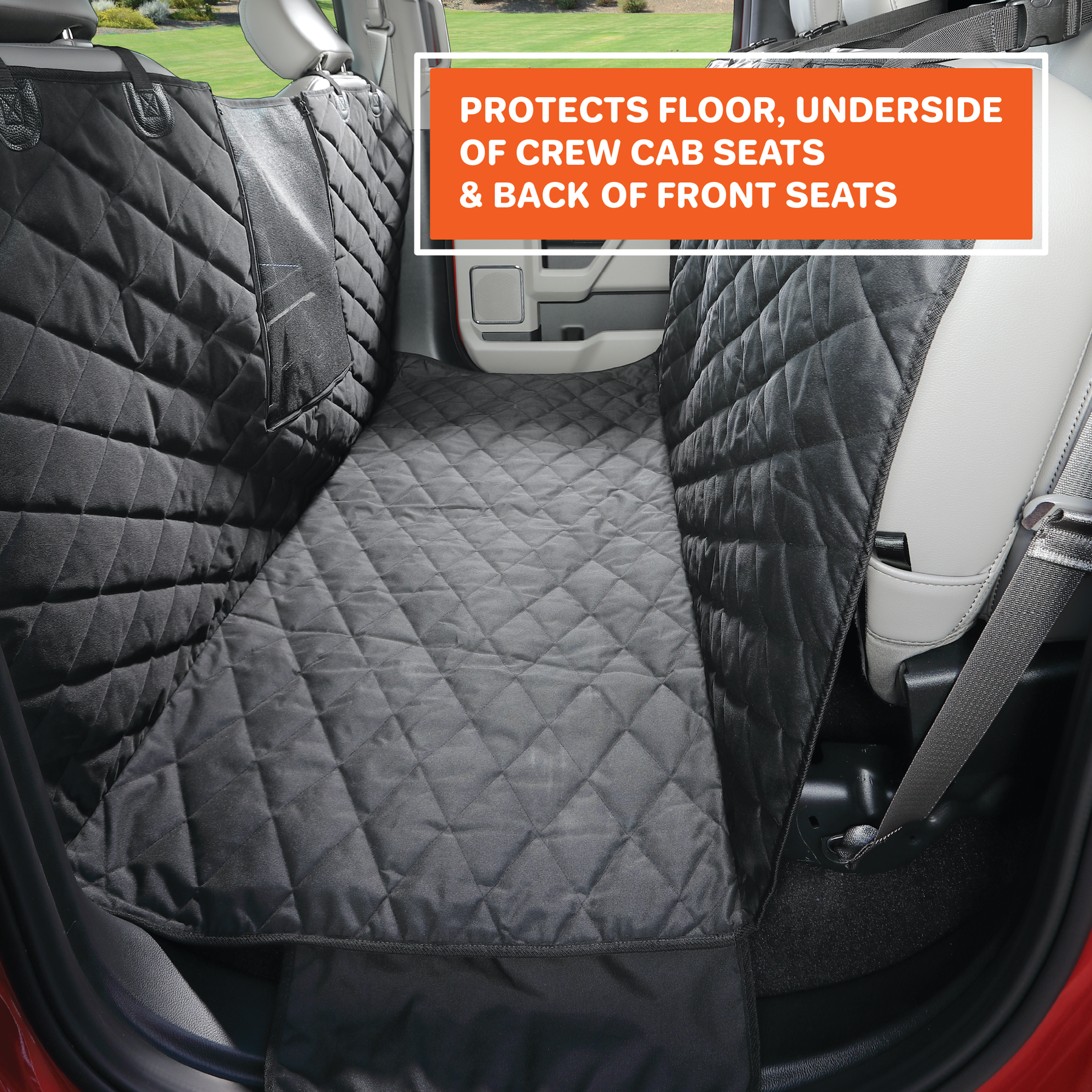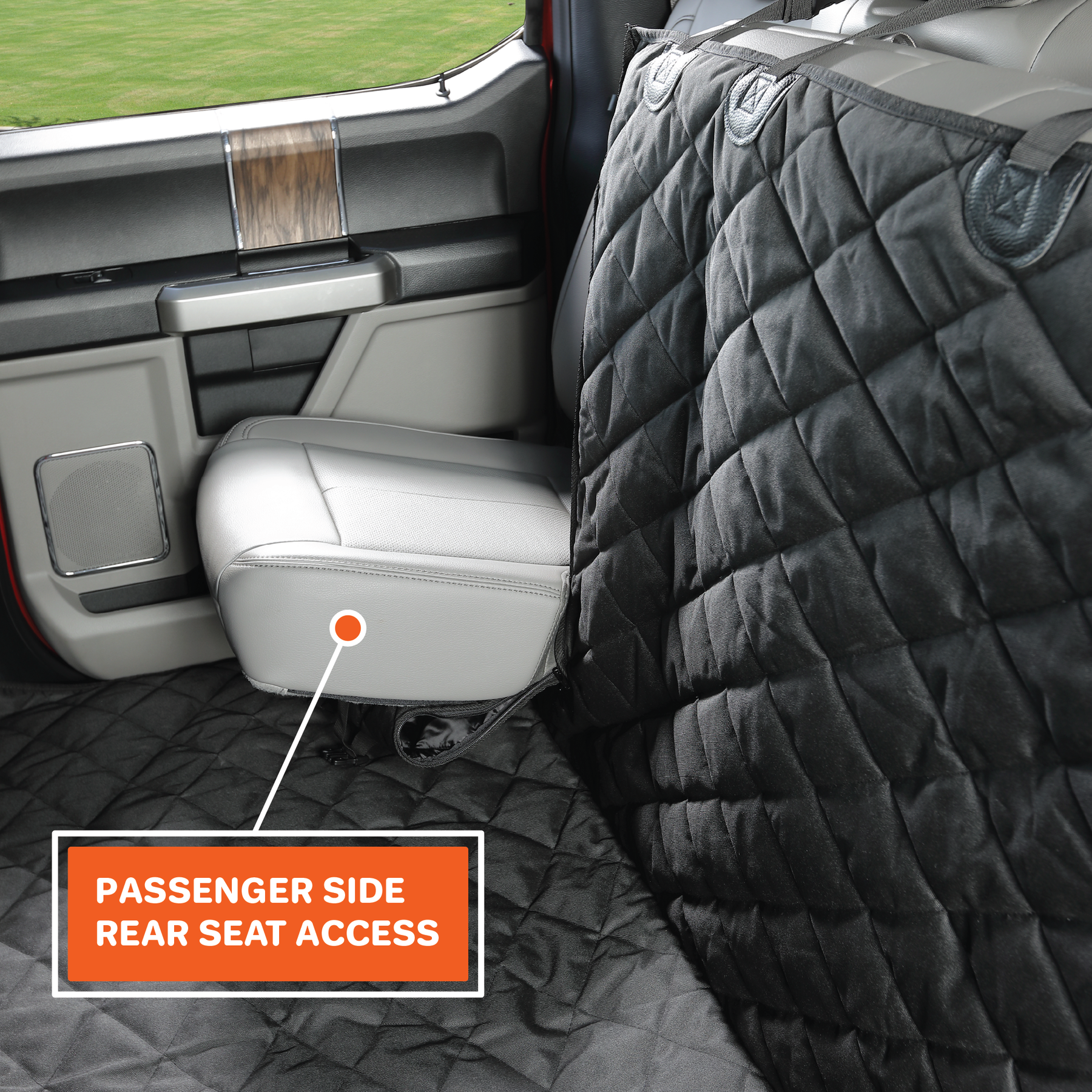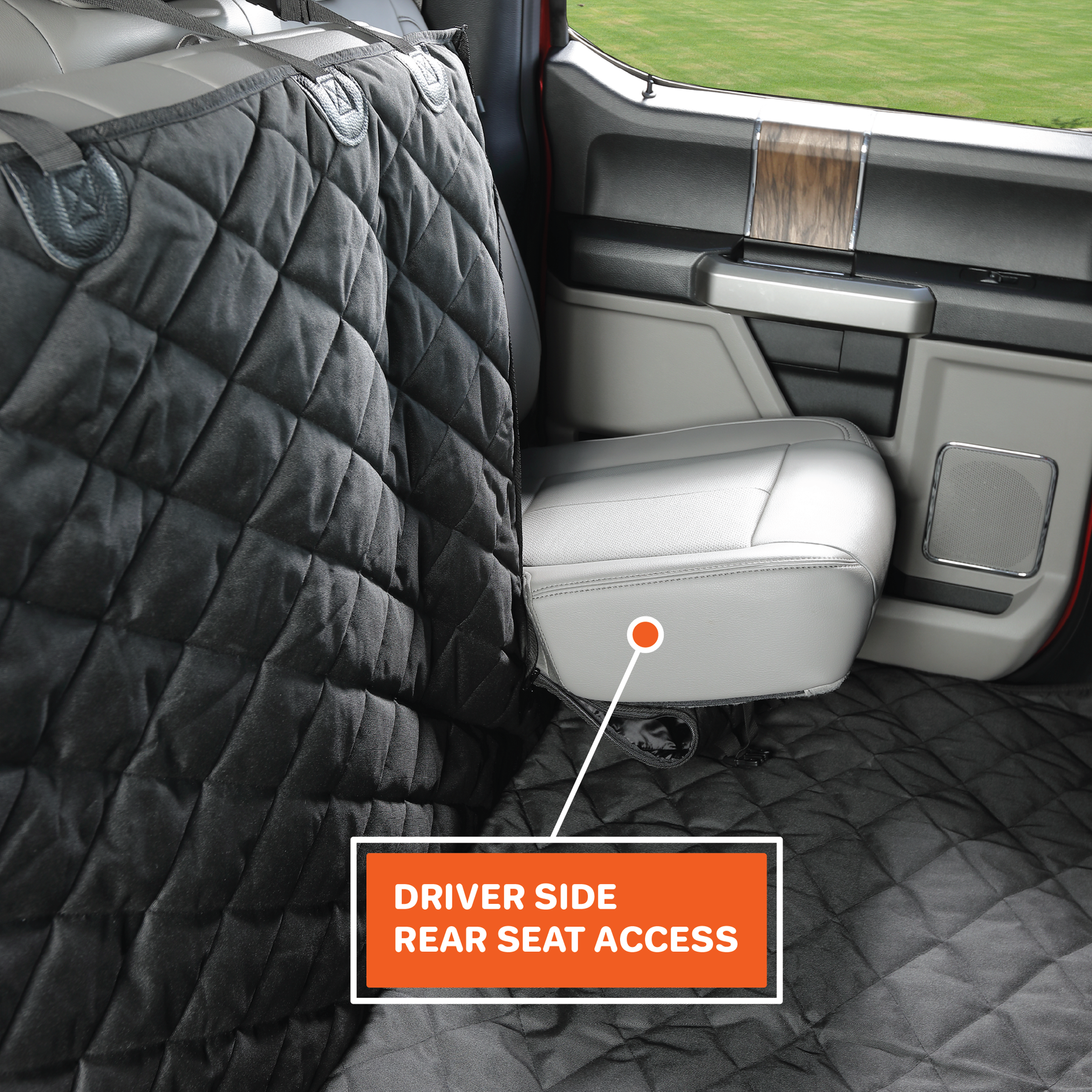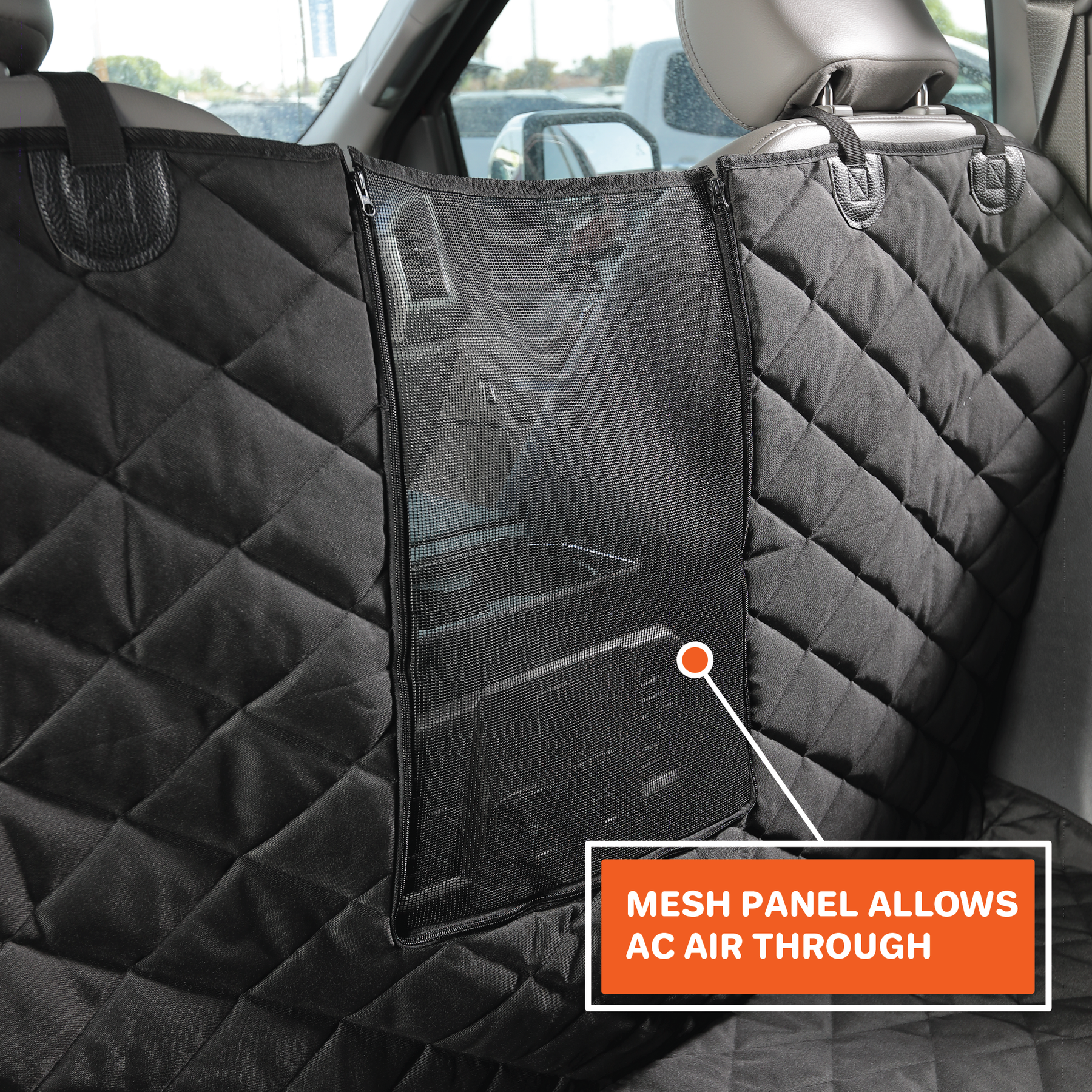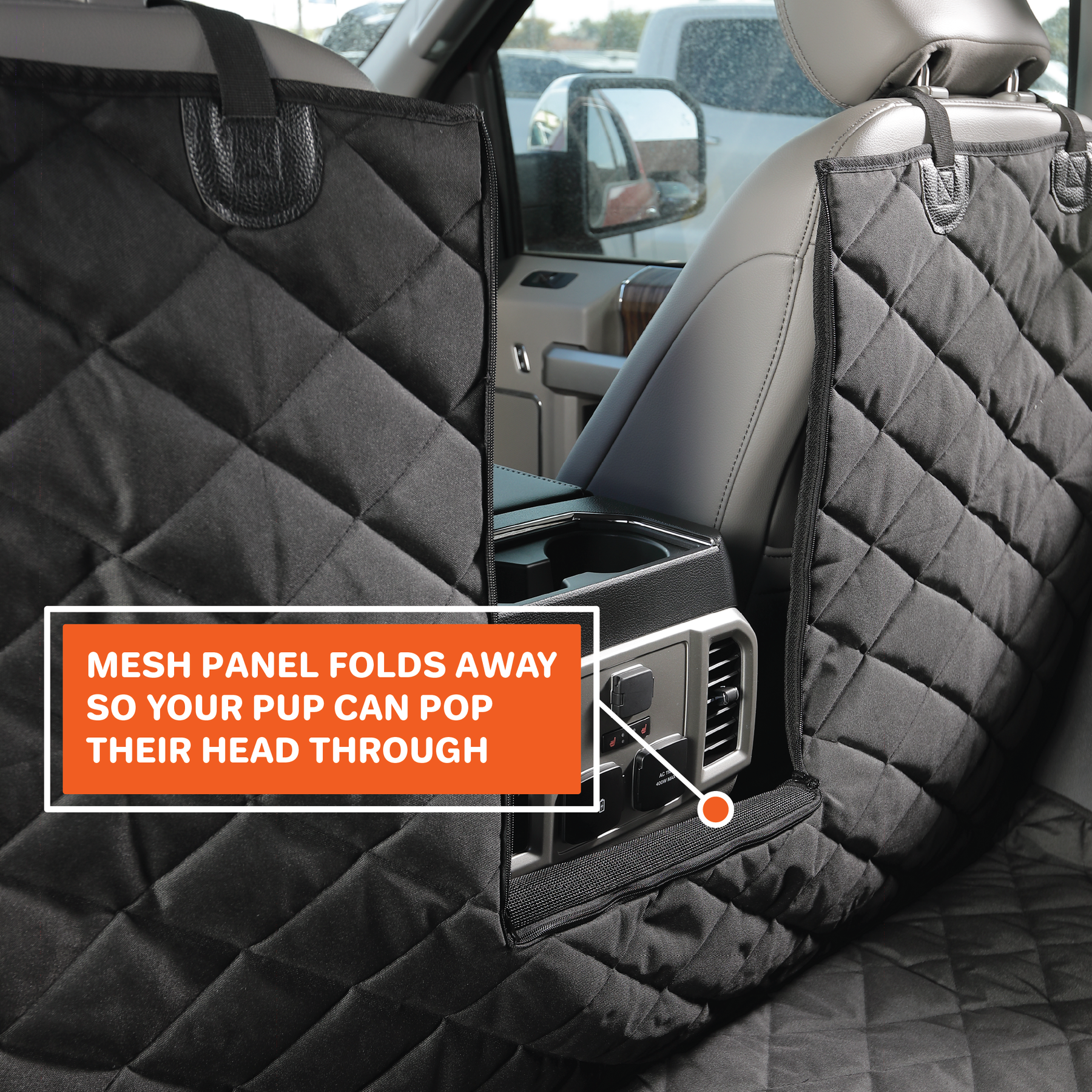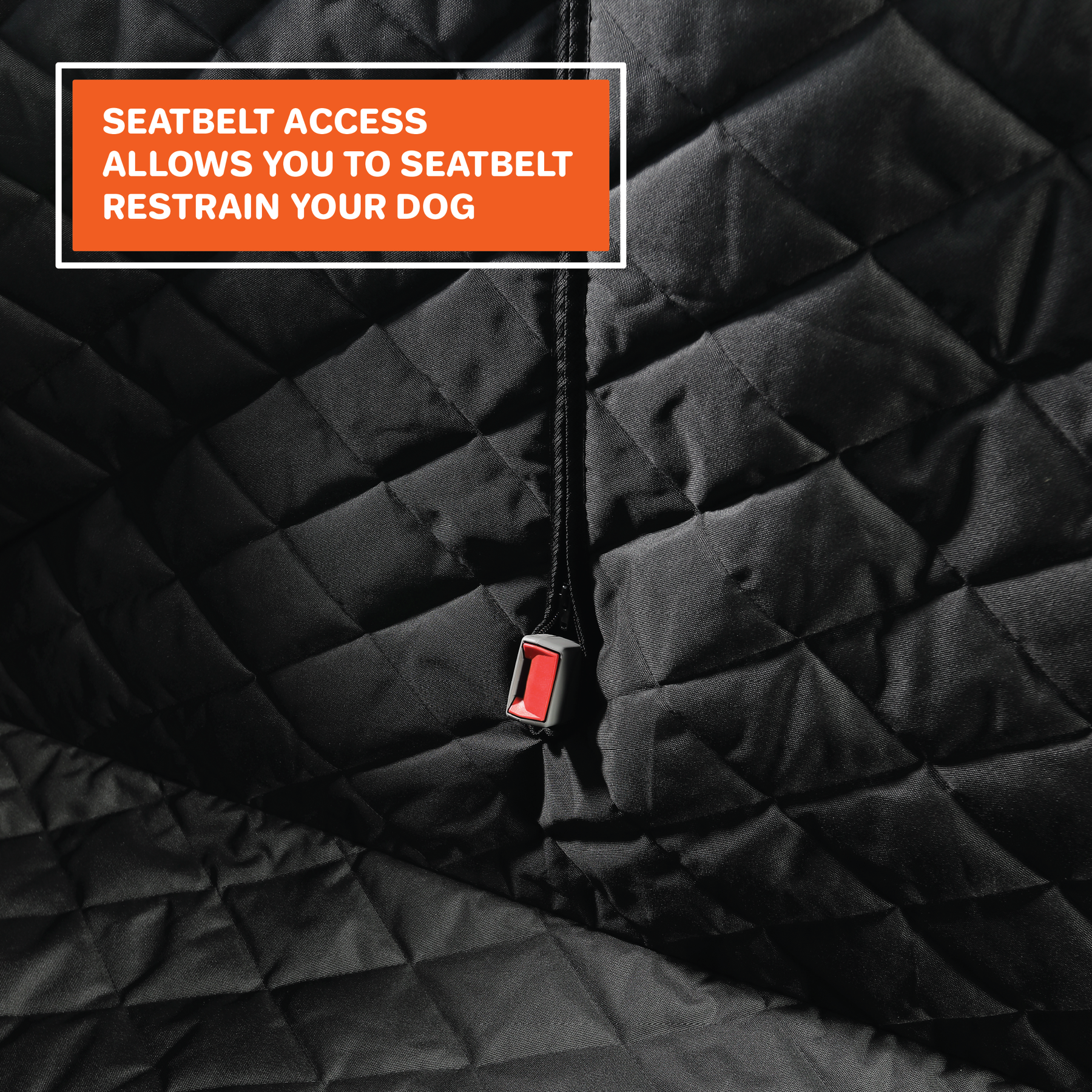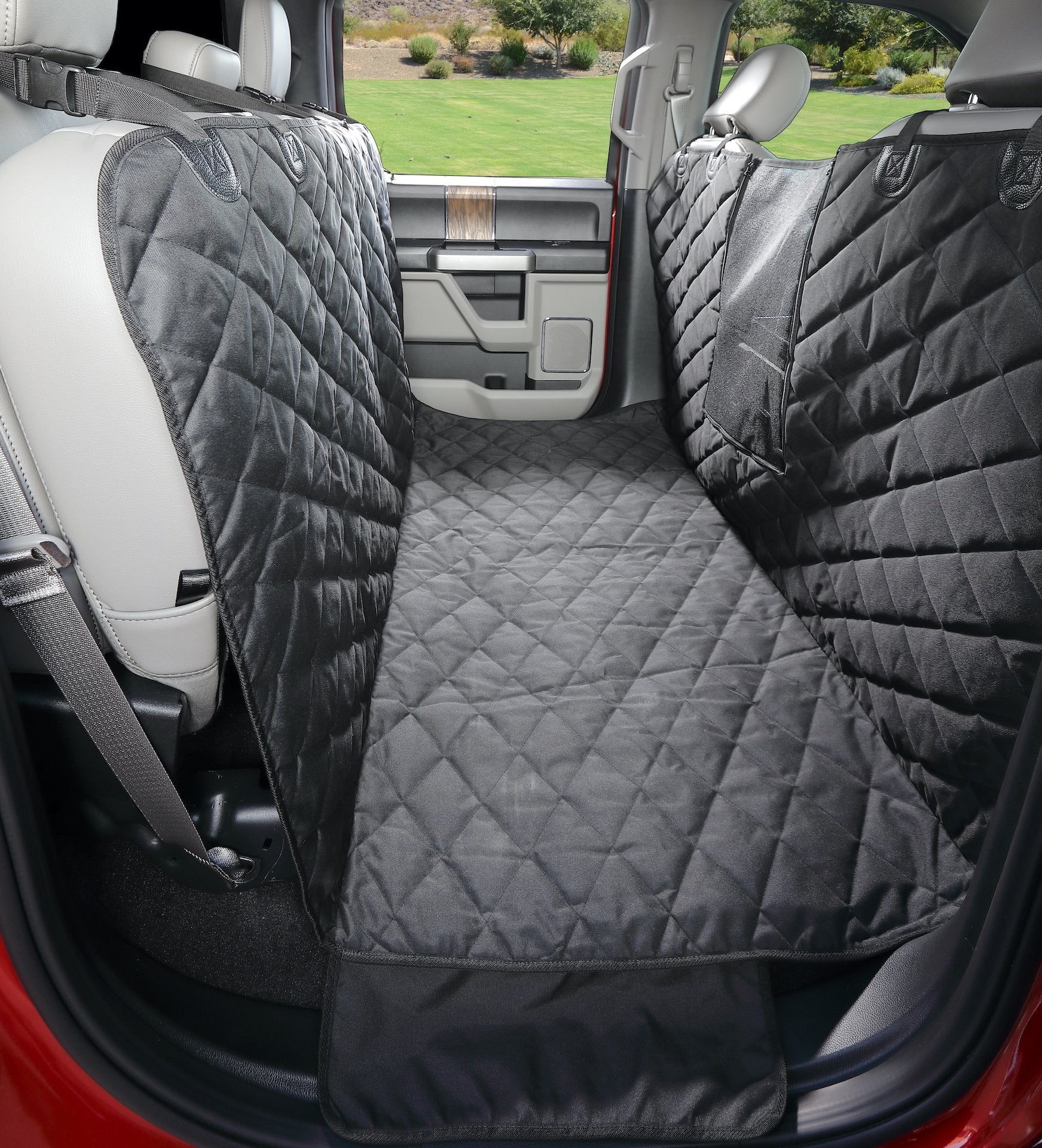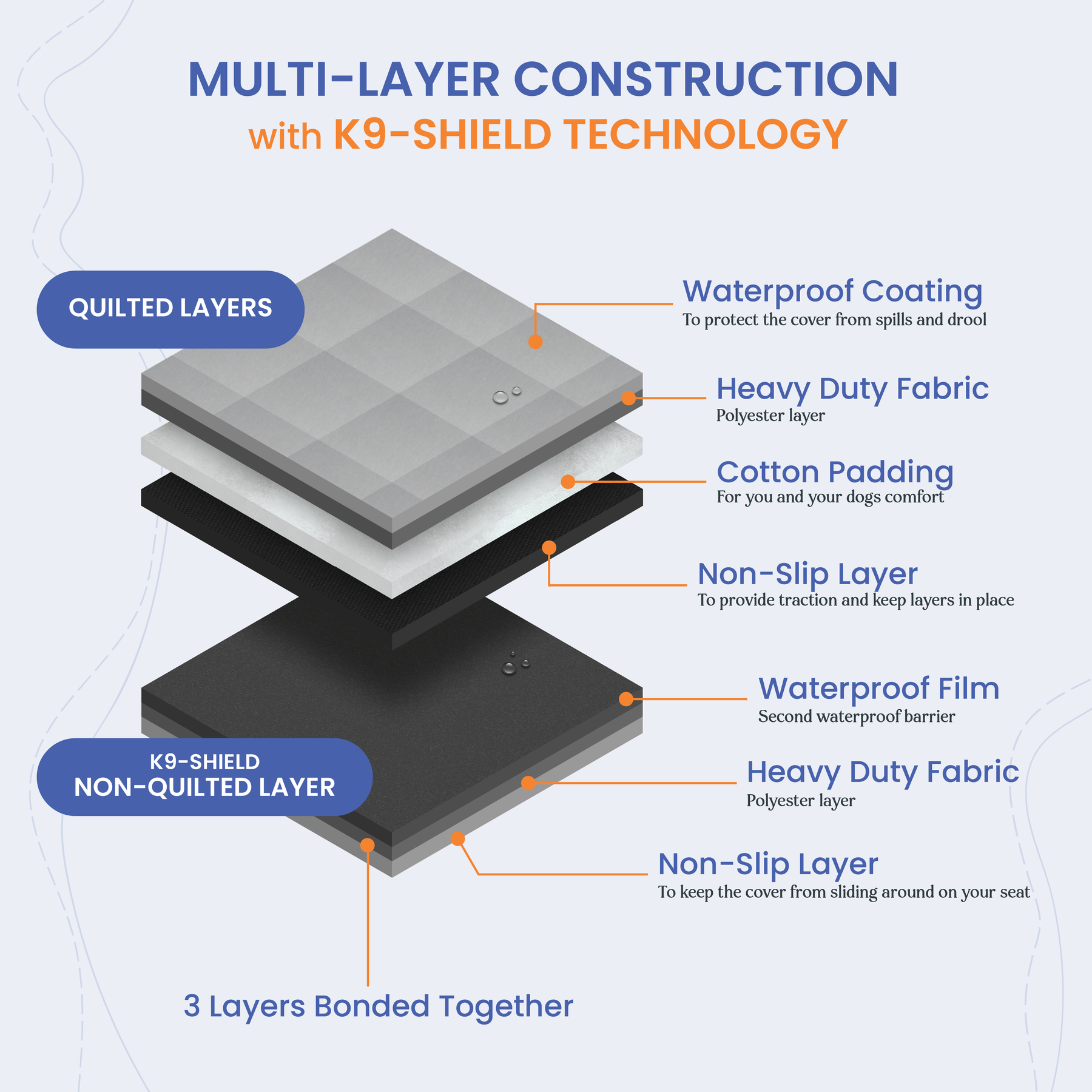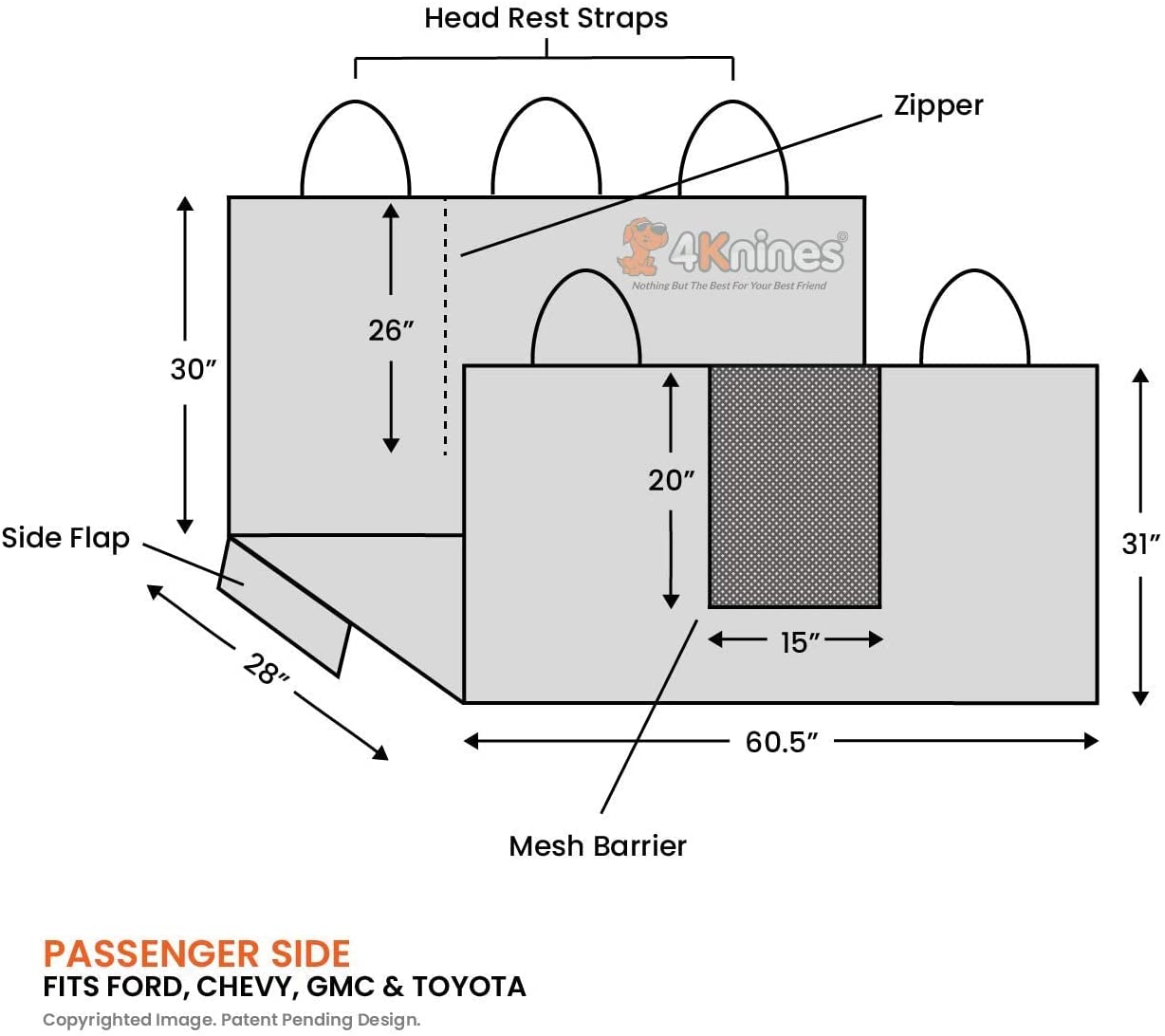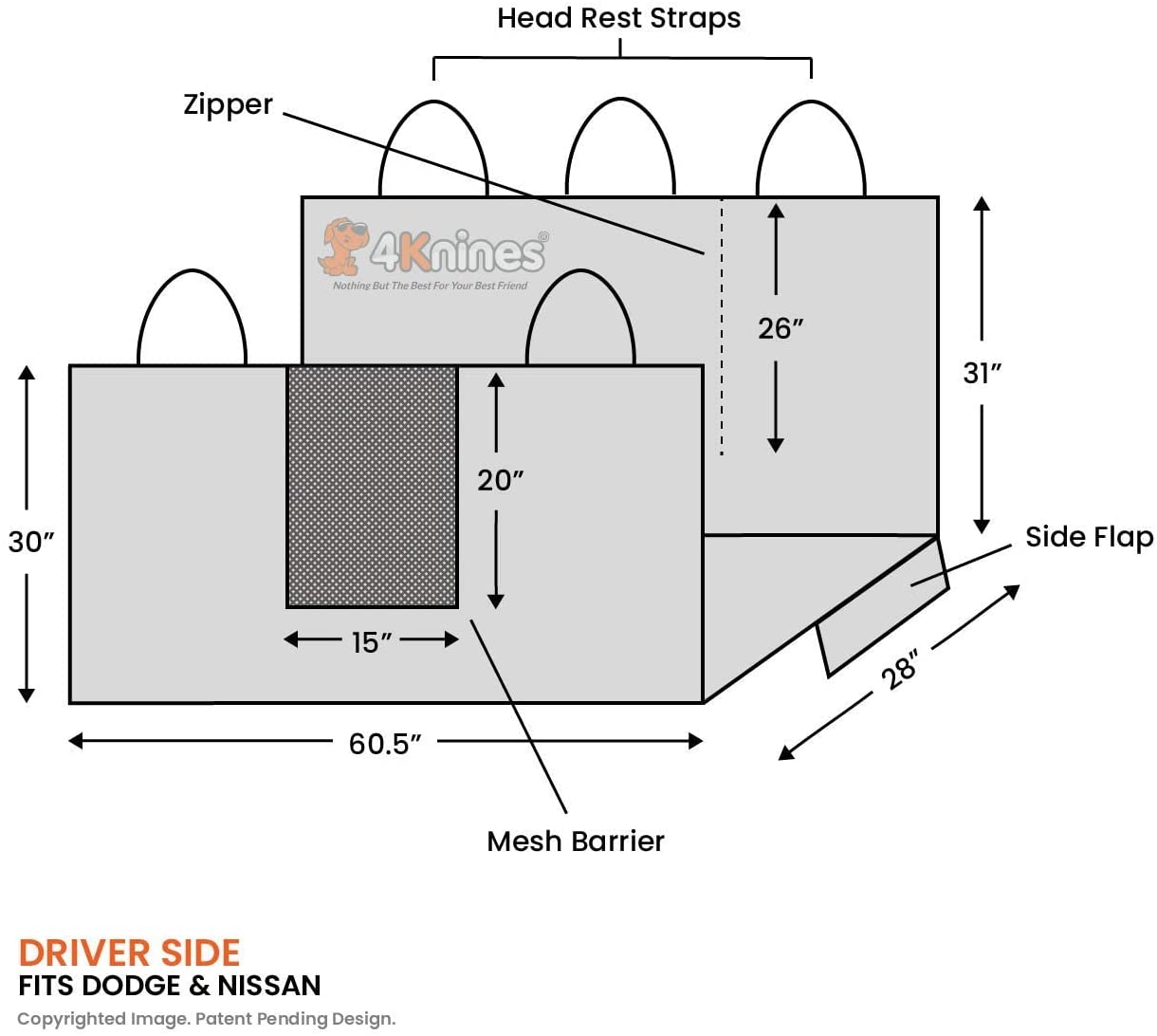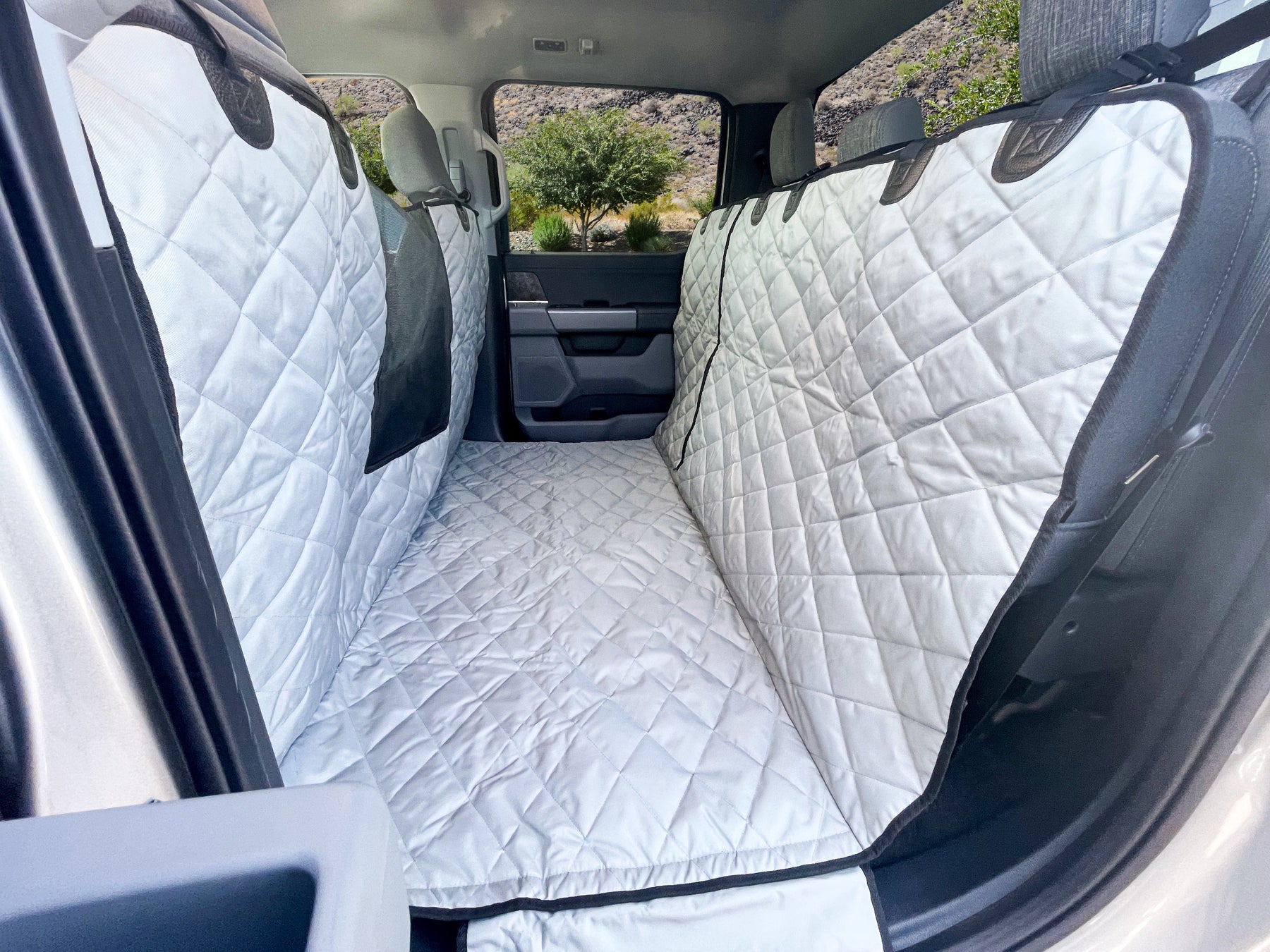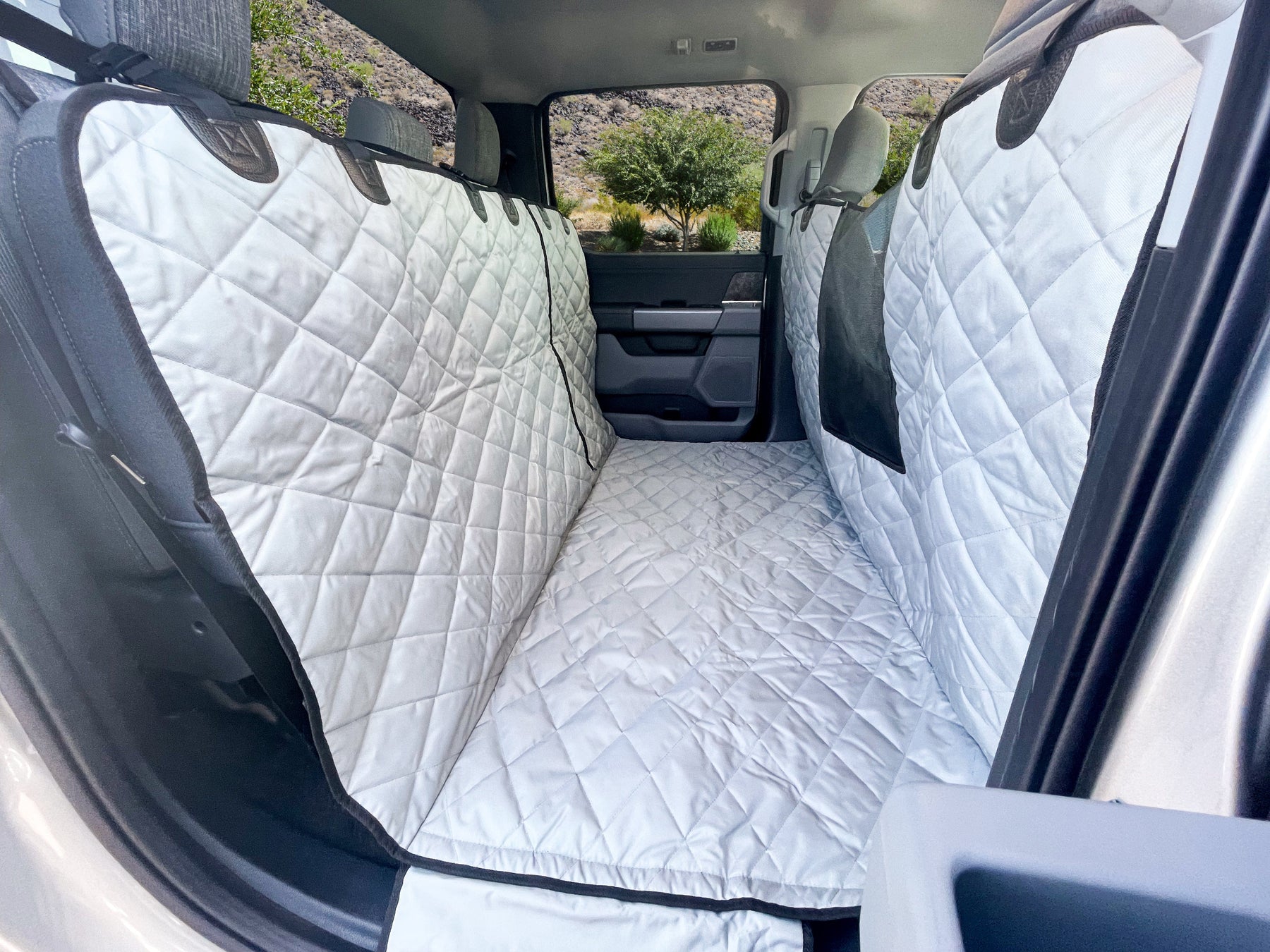 Floor Hammock for Crew Cab Trucks
Dog Floor Hammock for Crew Cab Trucks with fold up seats
This 4Knines Floor Hammock was designed from customer requests for this solution. This cover goes down the back of the front seats, along the bottom of the floor and back up the rear seats with the seats folded up. Keep your car clean and your pet safe while driving. 
Novel design specifically for full size crew cab trucks that have

fold-up rear seats

. Covers the back of the front seats, the floor, and the folded up seat bottoms. Patent pending.
Passenger side split is compatible with Ford, Chevy, GMC, Toyota, and Honda Ridgeline. Does not provide coverage for seating surfaces.
Driver side split is compatible with Dodge (Ram) and Nissan. Does not provide coverage for seating surfaces.
Version 2 now available in Black and Grey featuring adjustable/removable side flaps
Heavy-duty, colorfast 600D polyester; thick UV-coated straps; durable nylon clips; no azo 

(

**Not recommended for aggressively destructive dogs, i.e., this is not chew proof. Please do not leave your pet in your vehicle unsupervised**)

K9-SHIELD™ WATERPROOF, NON-SLIP LAYER - Special non-quilted waterproof laminate layer makes the cover's bottom completely waterproof while the non-slip backing keeps the cover from moving around.
EASY TO INSTALL - Installs in seconds with quick-release clips. Check out Jim's installation video!

EASY TO CLEAN - Hose it down or wipe down with a moist towel to keep it looking fresh and clean.
LIFETIME WARRANTY - No-hassle 100% Customer Satisfaction Guarantee & Lifetime Warranty (defects in materials or workmanship).
NOTE: The 4Knines Floor Hammock will not protect truck doors. We do offer door guards in our store, but these are designed to protect only the top portion of standard size cars. 
4Knines is committed to giving back to the animal community.
We donate a percentage of each sale to animal advocacy groups.
At First Glance
I've only had this a couple of weeks, but it seems to be helping. The dog hair is not being ground in to the carpet. My dog doesn't seem to have any issues with it. So far, so good.