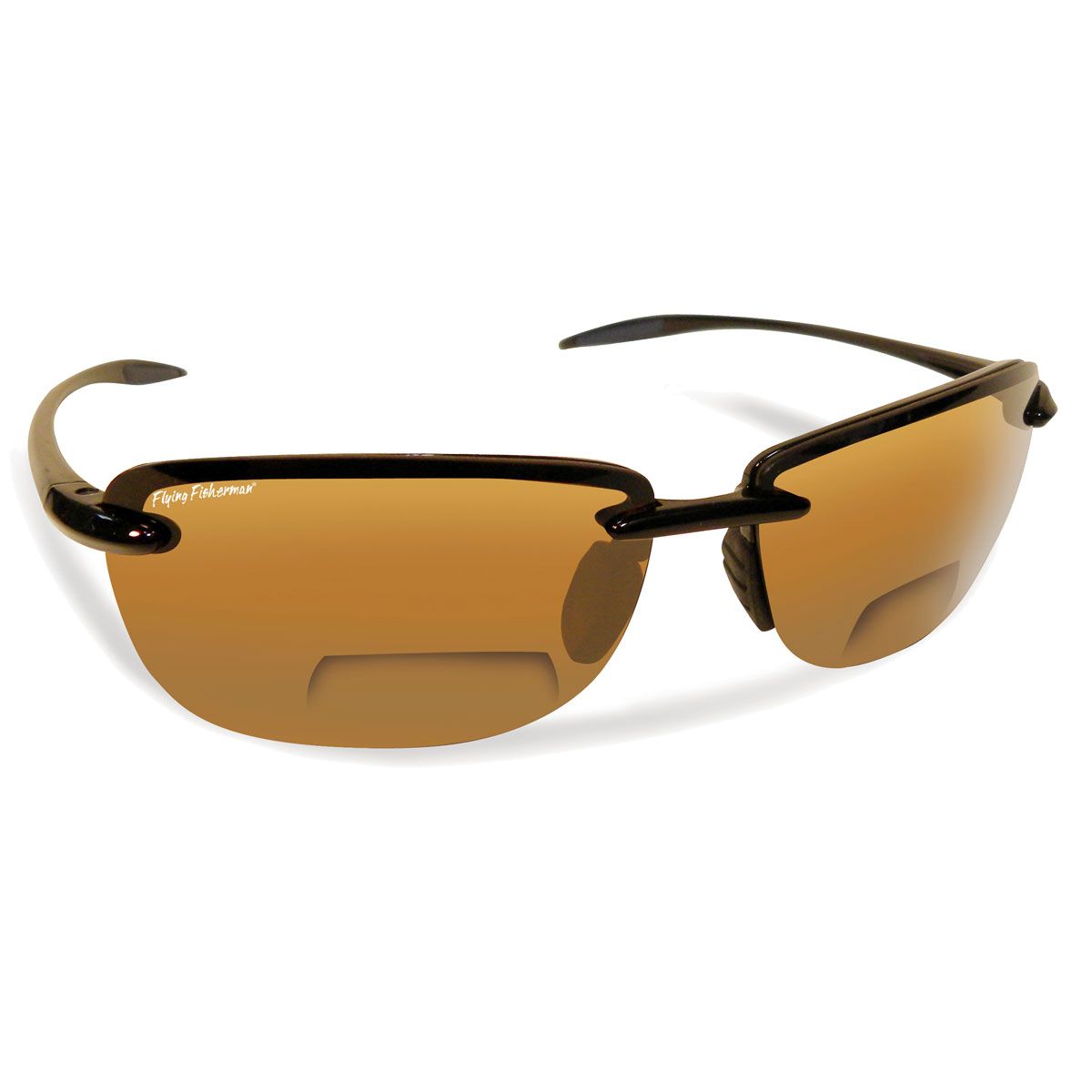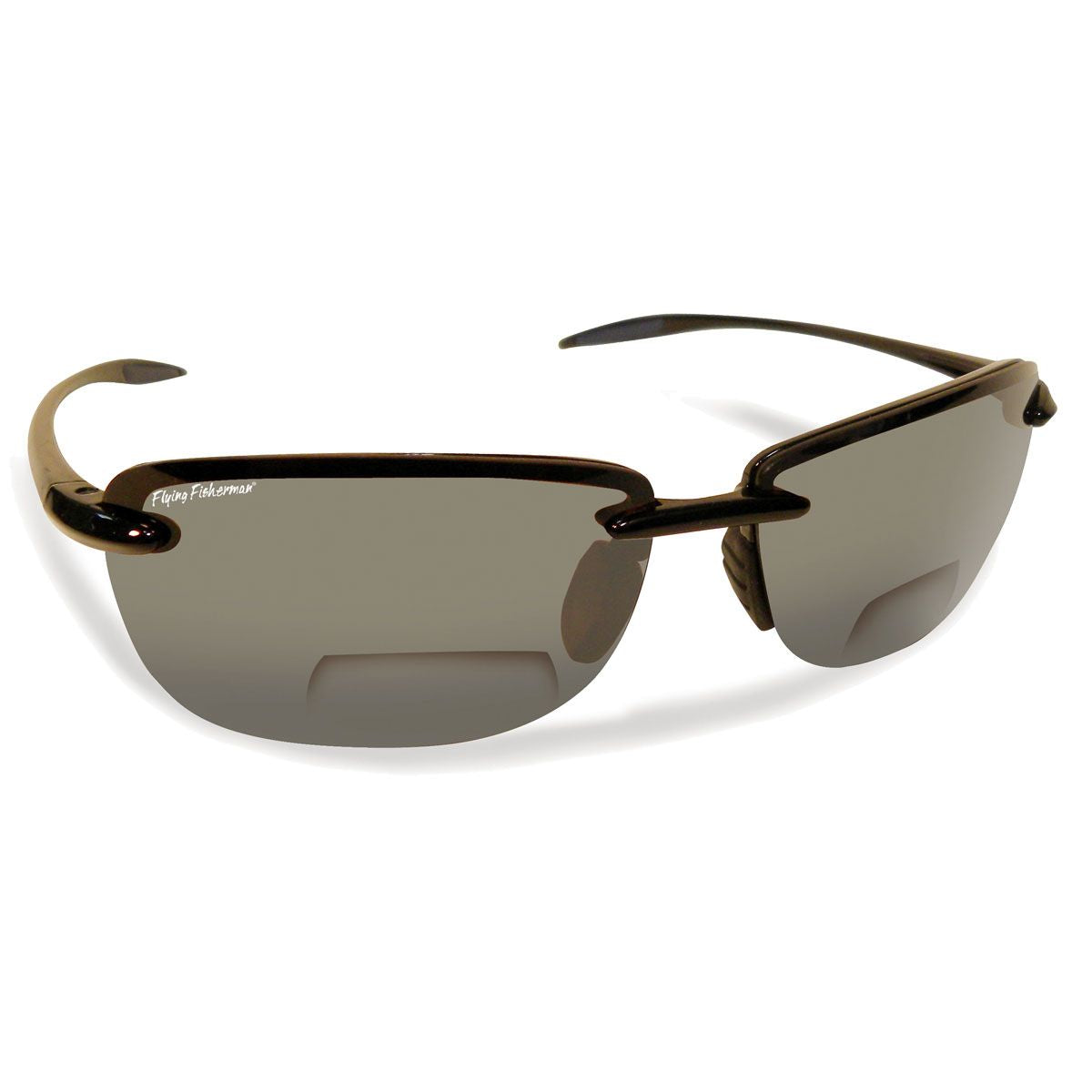 Flying Fisherman Cali Bifocal Reader Sunglasses
Color:
Lens Color: Amber / Frame: Matte Black
Sleek rimless design in a medium fit, feature bifocal magnifying lenses that eliminate the need for switching between sunglasses and reading glasses. The sporty rectangular frames are made from TR90 Grilamid, a strong, lightweight, and flexible polymer for long lasting durability, and the non-slip nose pads make for a comfortable, stay-put fit. Ideal For Tying Knots and Reading Charts with Magnifiers That Are Out of the Way Until Needed.
Polarized Polycarbonate RhinoLenses™ are Shatterproof, Eliminate Glare, Enhance Depth and Clarity, and Reduce Eye Fatigue. AcuTint™ Lens Coloring System Adds Color Contrast Without Distorting Natural Colors, Allowing You To See More Clearly. 100% Protection From Harmful UVA and UVB Rays. Includes Microfiber Case.
Free returns and exchanges