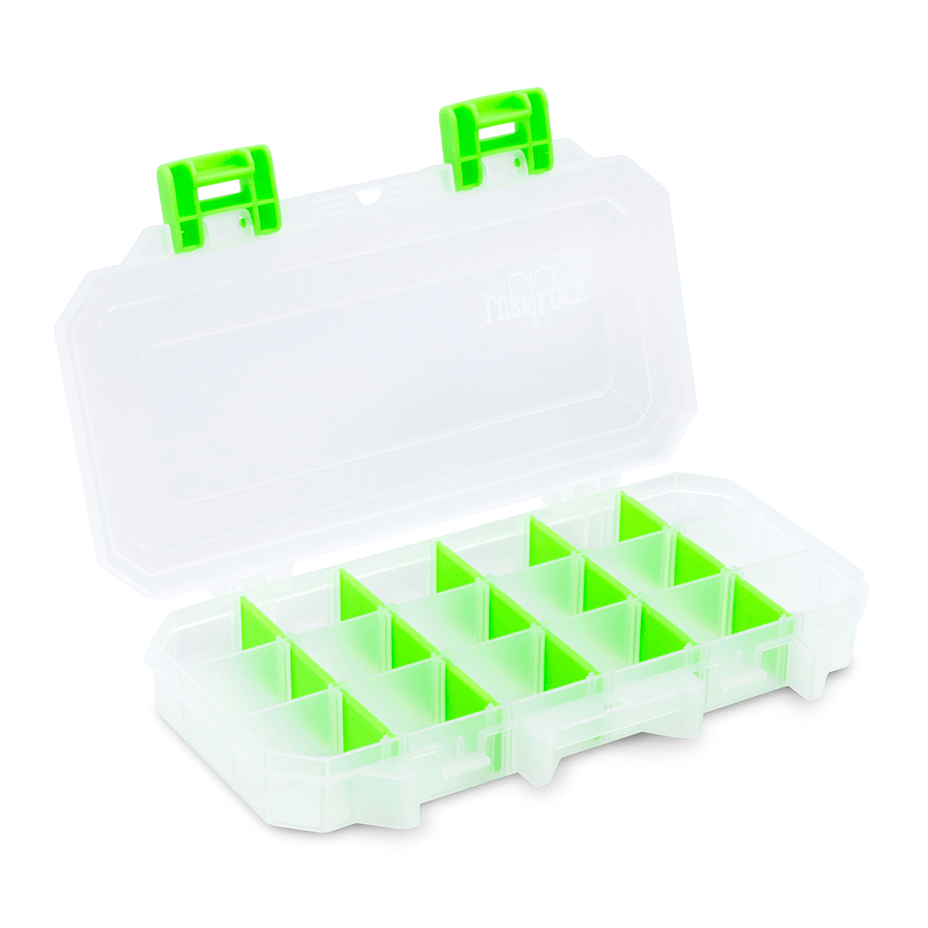 Small Utility Box by Lure Lock
Need a small fishing tackle box to protect small baits, lures and hooks? Our small fishing tackle box is just the answer. It comes with 3 permanent dividers, allowing 3 - 18 compartments. The tackle box features clear plastic, sturdy yet easy-to-open green latches, and comes with Snap-Apart Dividers so you can customize your tackle box.
Dimensions: 9 1/8" x 5" x 1 3/8"
Lure Lock is bringing value and innovation to the fishing tackle storage category with its Made-In-The-USA 100 percent pure polypropylene injected molded boxes and attractive fluorescent green latches. The non-gel cases are ideal for anglers who are looking to store their soft plastic baits in cases, rather than their original packaging.    
Free returns and exchanges