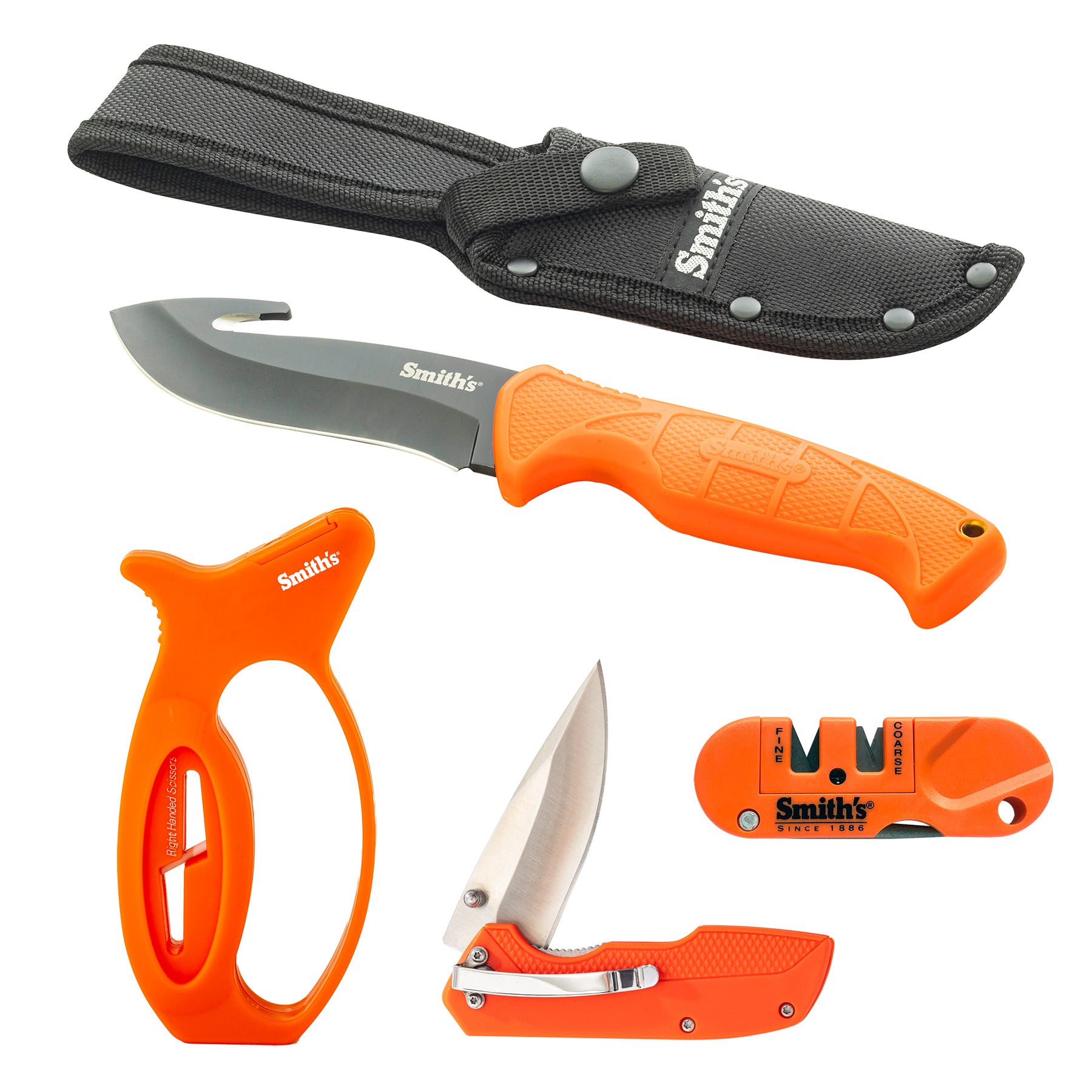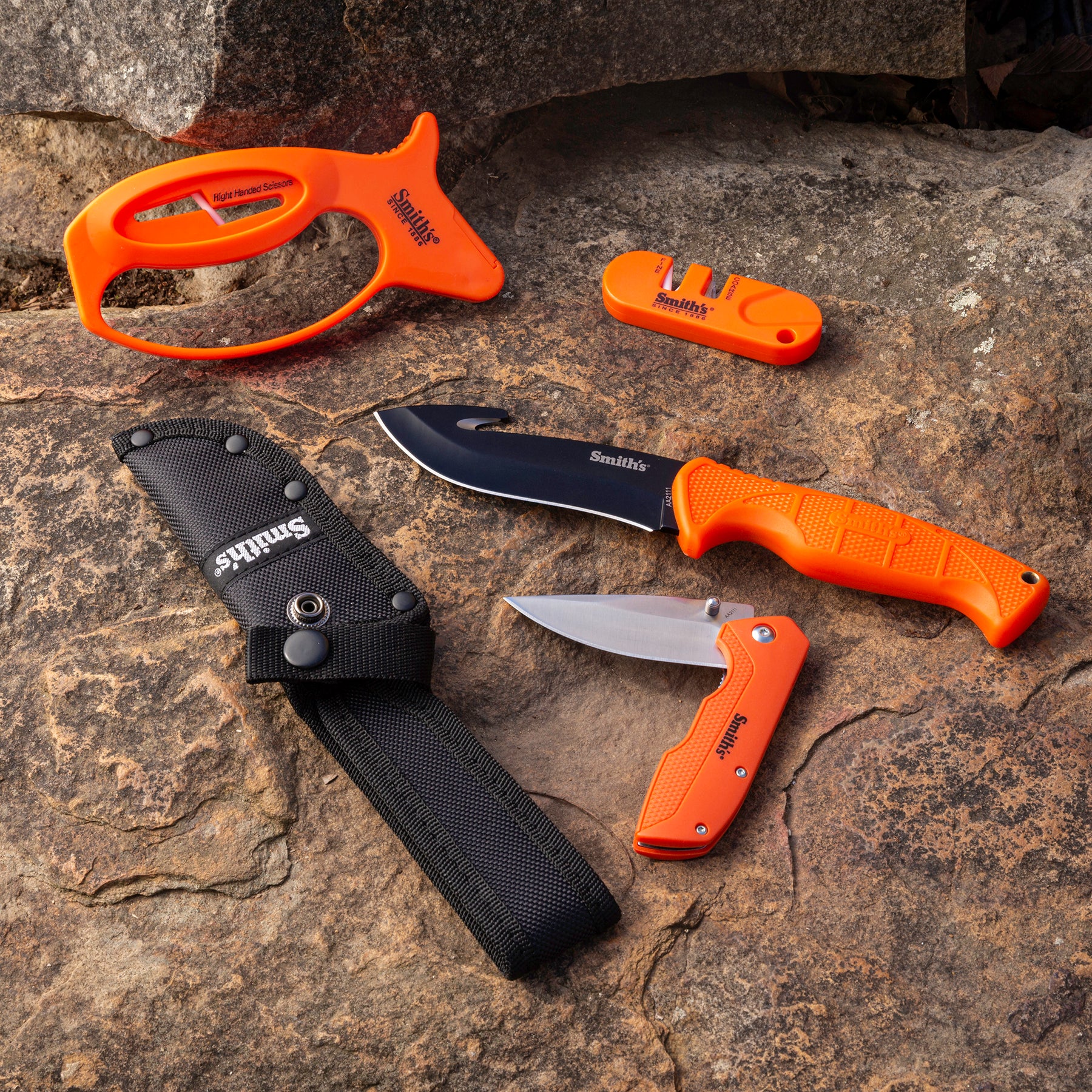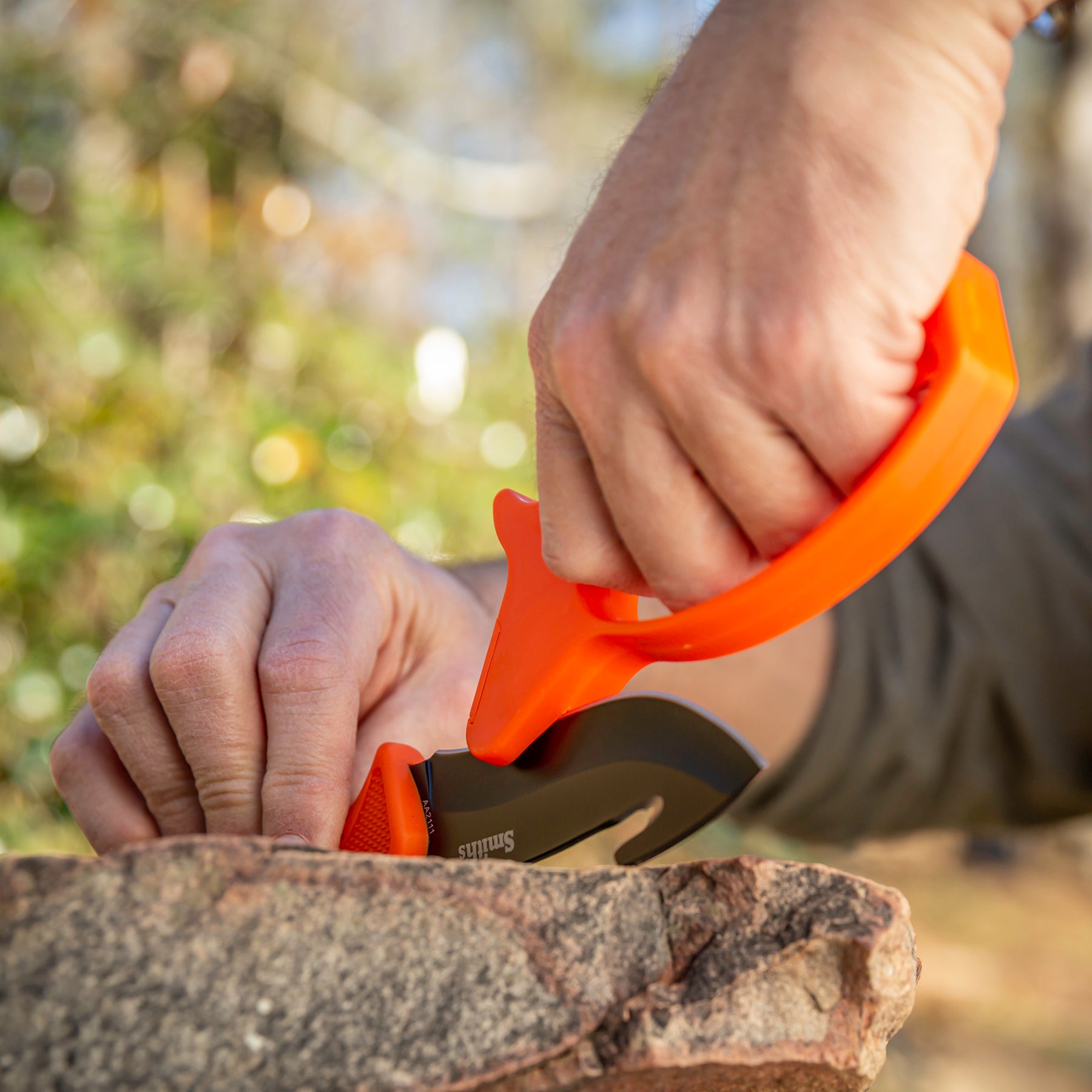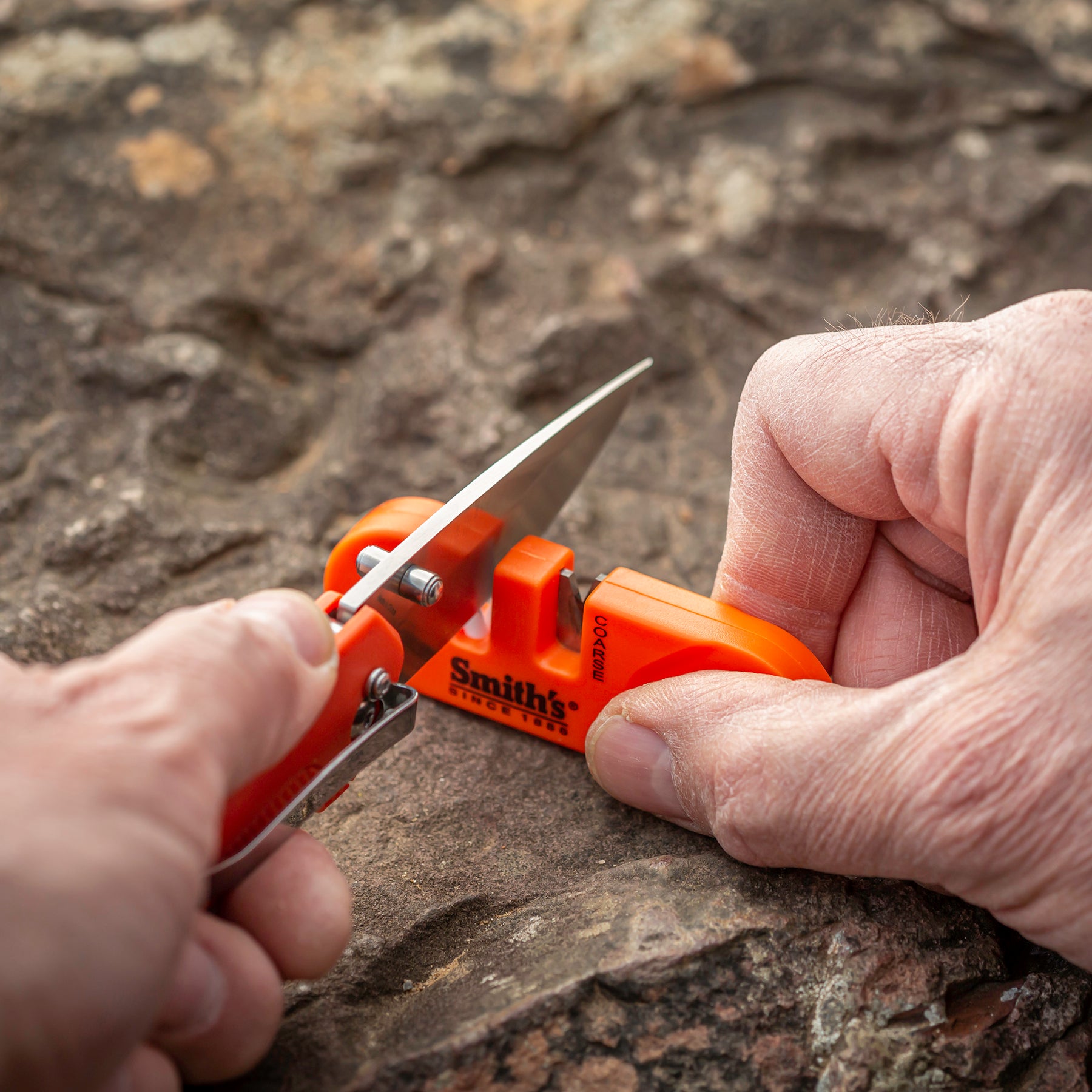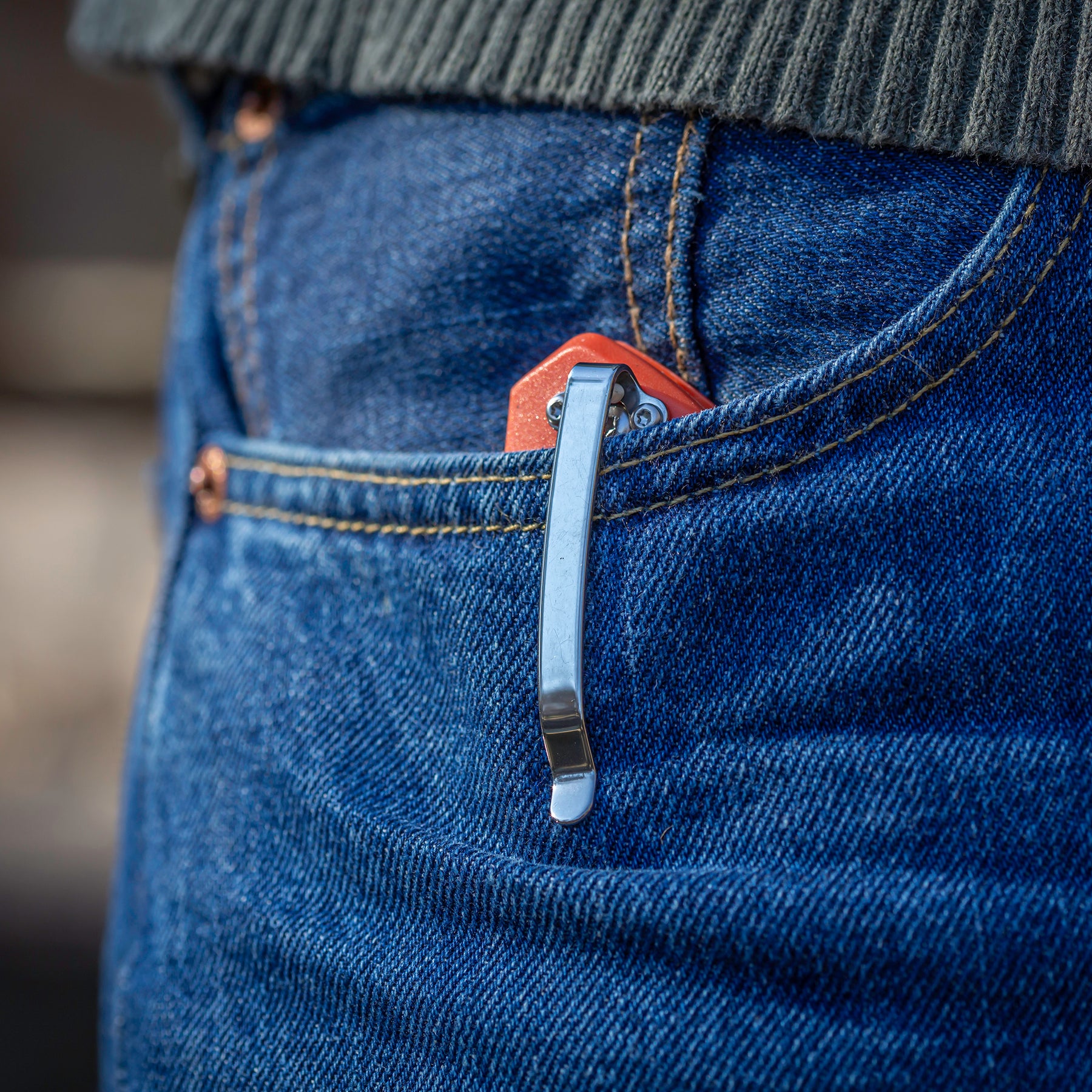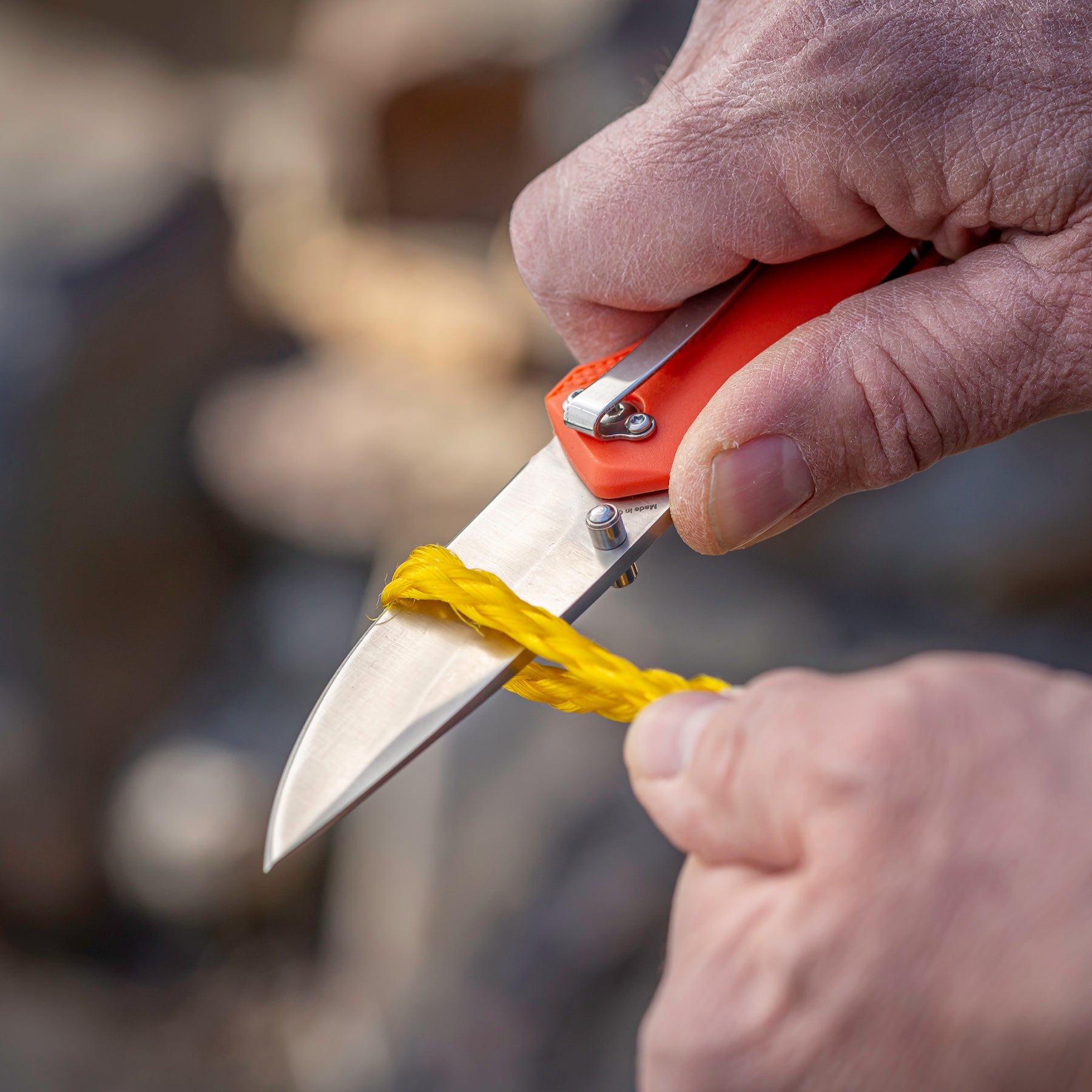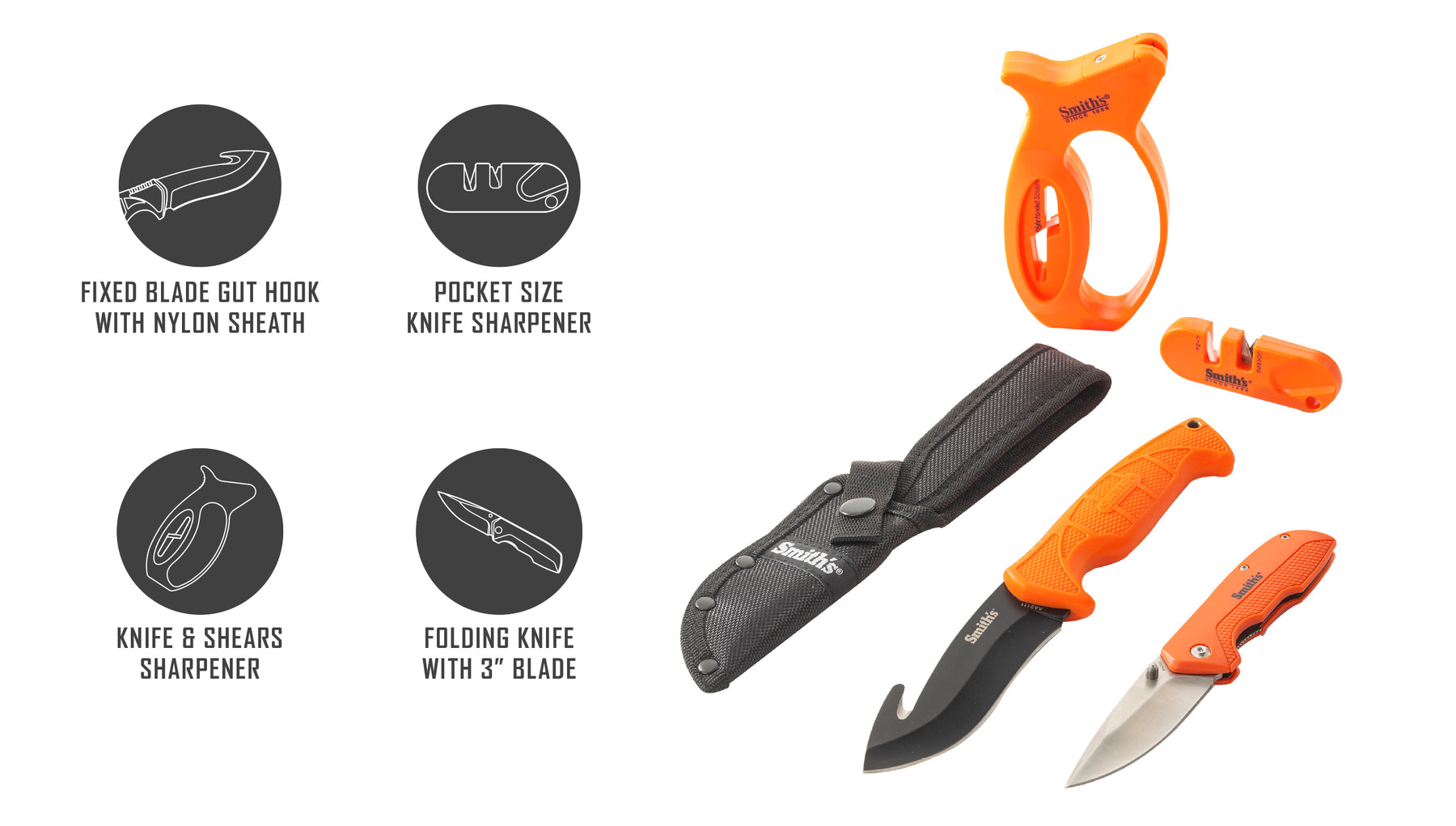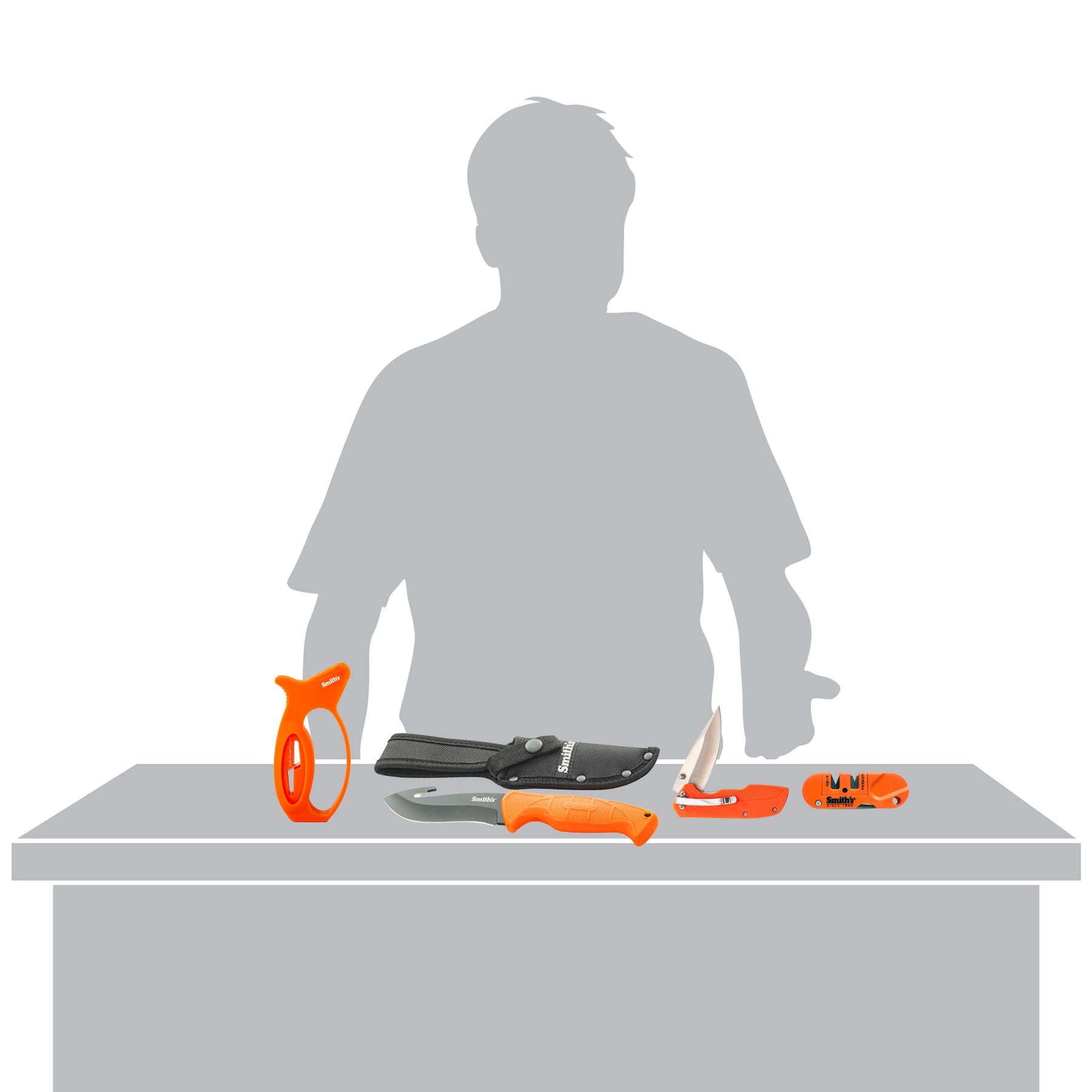 Smith's 5-Piece Sharpener Gut Hook Combo
Smith's EdgeSport Gut Hook Combo kit features a 4" skinning blade with gut hook and a cordura sheath with pocket clip and a pull over sharpener with scissors and shear sharpener, a pocket size 2-stage sharpener, and a 4" folding lock blade knife. This product is great for your next backcountry adventure.
Feature 1- 
4" 400 Series Stainless Skinning Blade w/Gut hook
Feature 2 -
8.6" overall length
Feature 3- 
Custom non-slip Handle
Feature 4- 
Cordura Sheath
Feature 5- 
Lanyard Hole: Tether Ready
Feature 6- 
Sharpener: One pocket size knife sharpener and one pull over style sharpener with game shear sharpener.
Free returns and exchanges