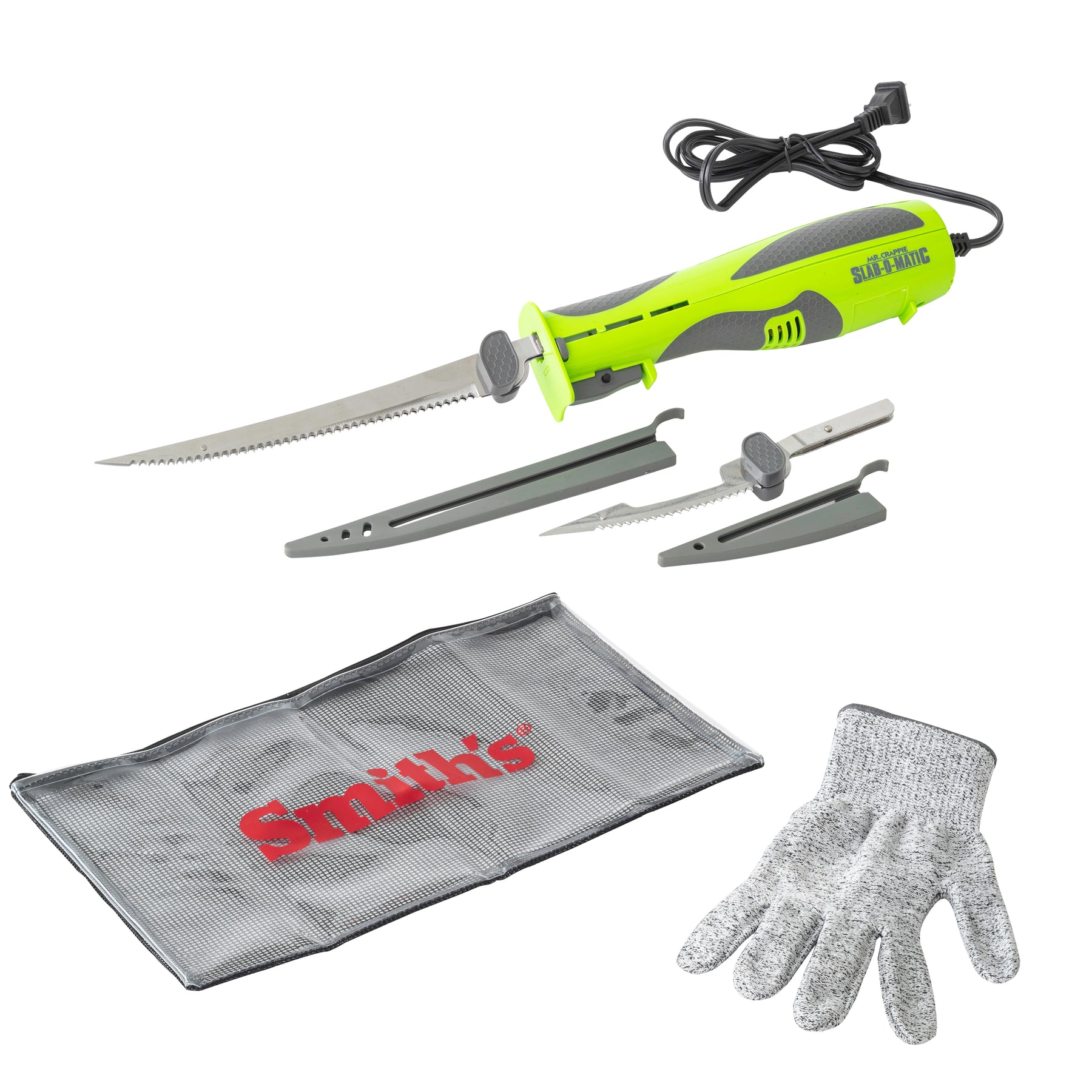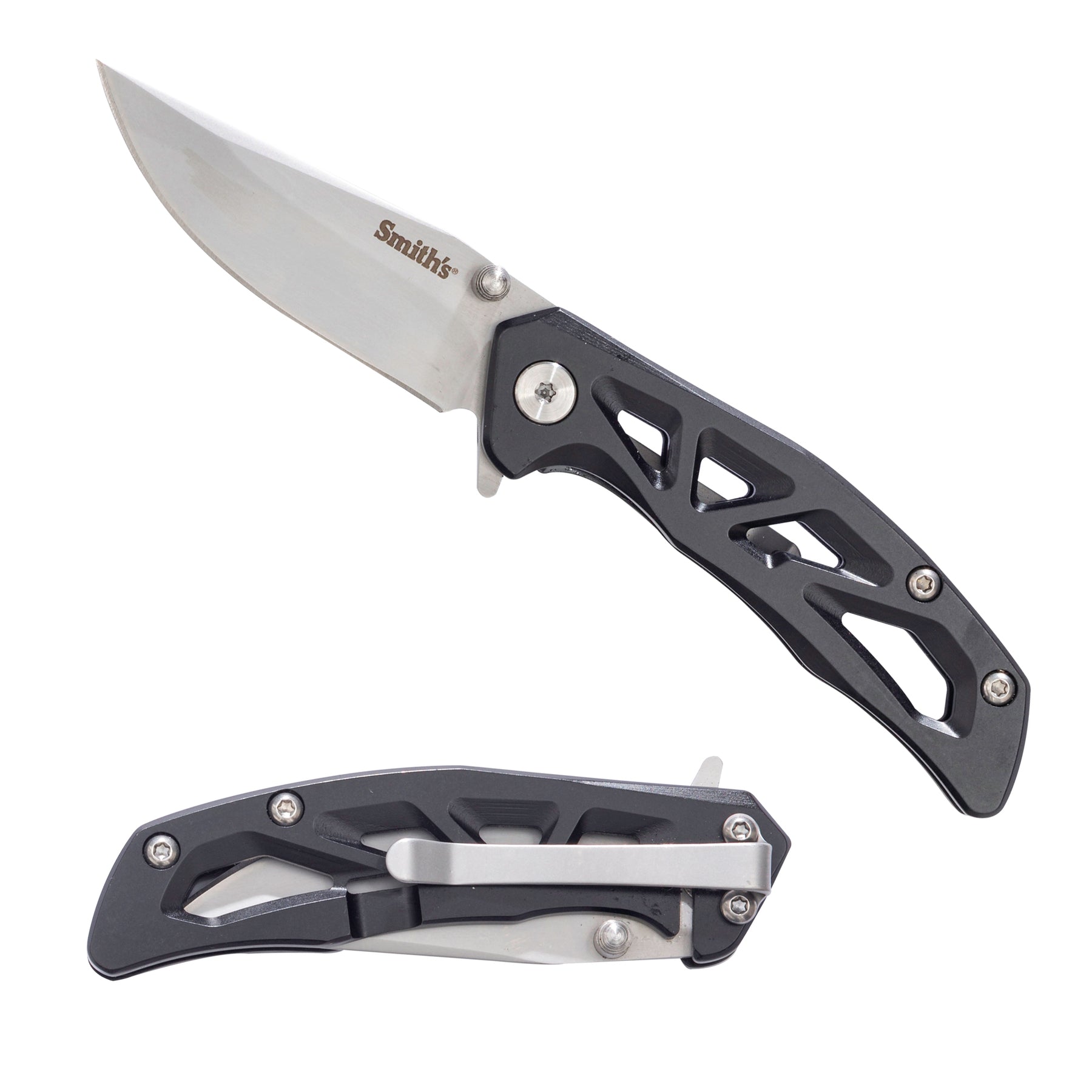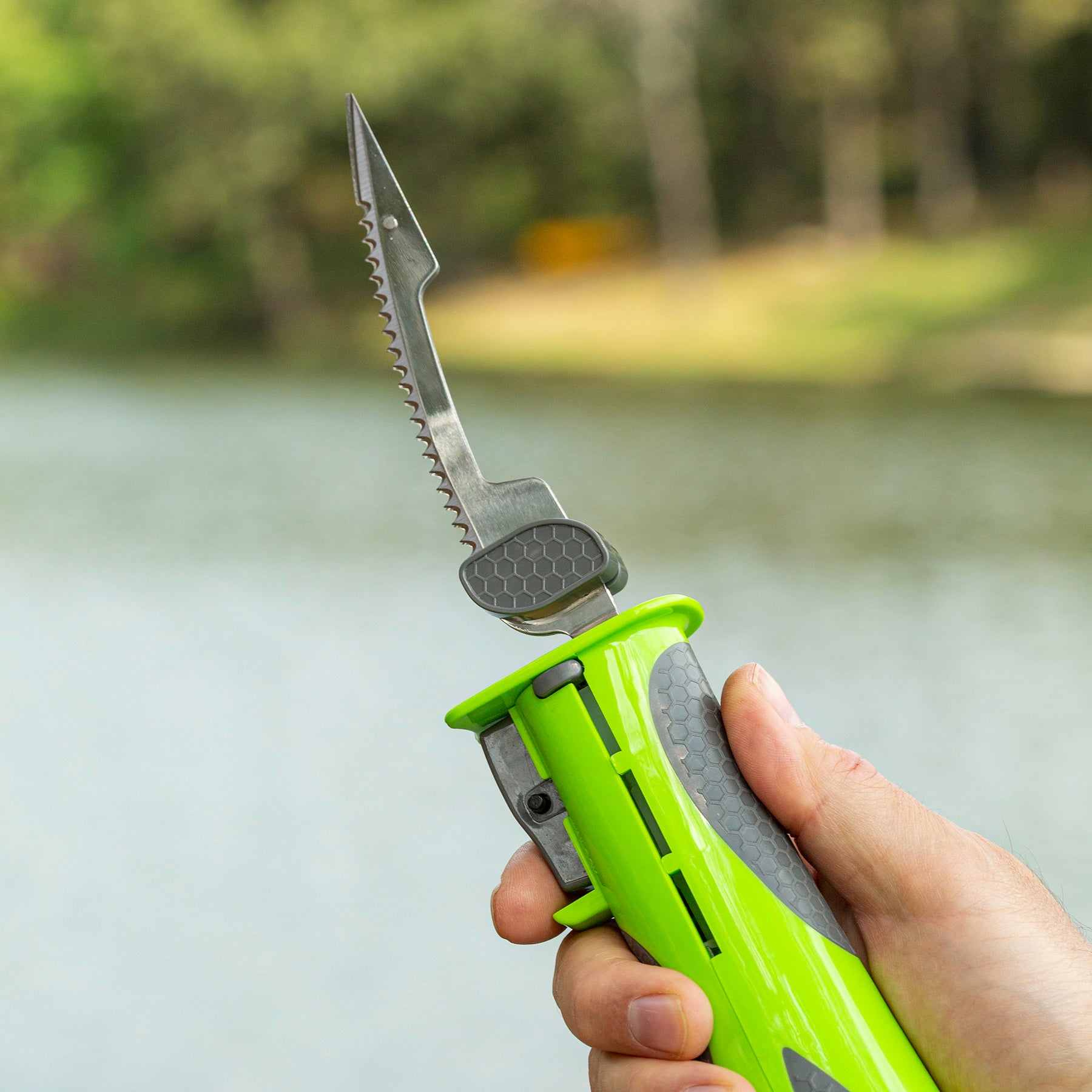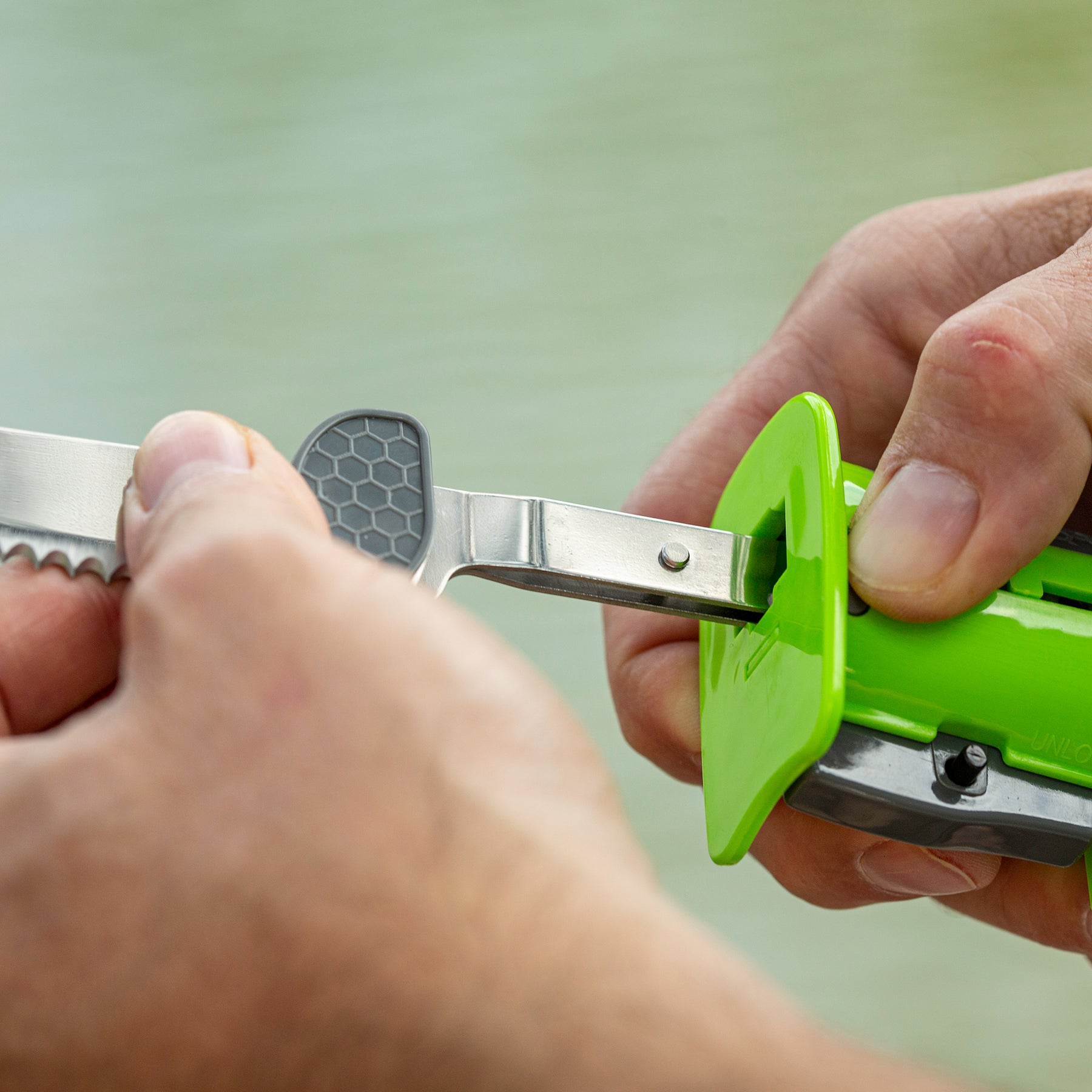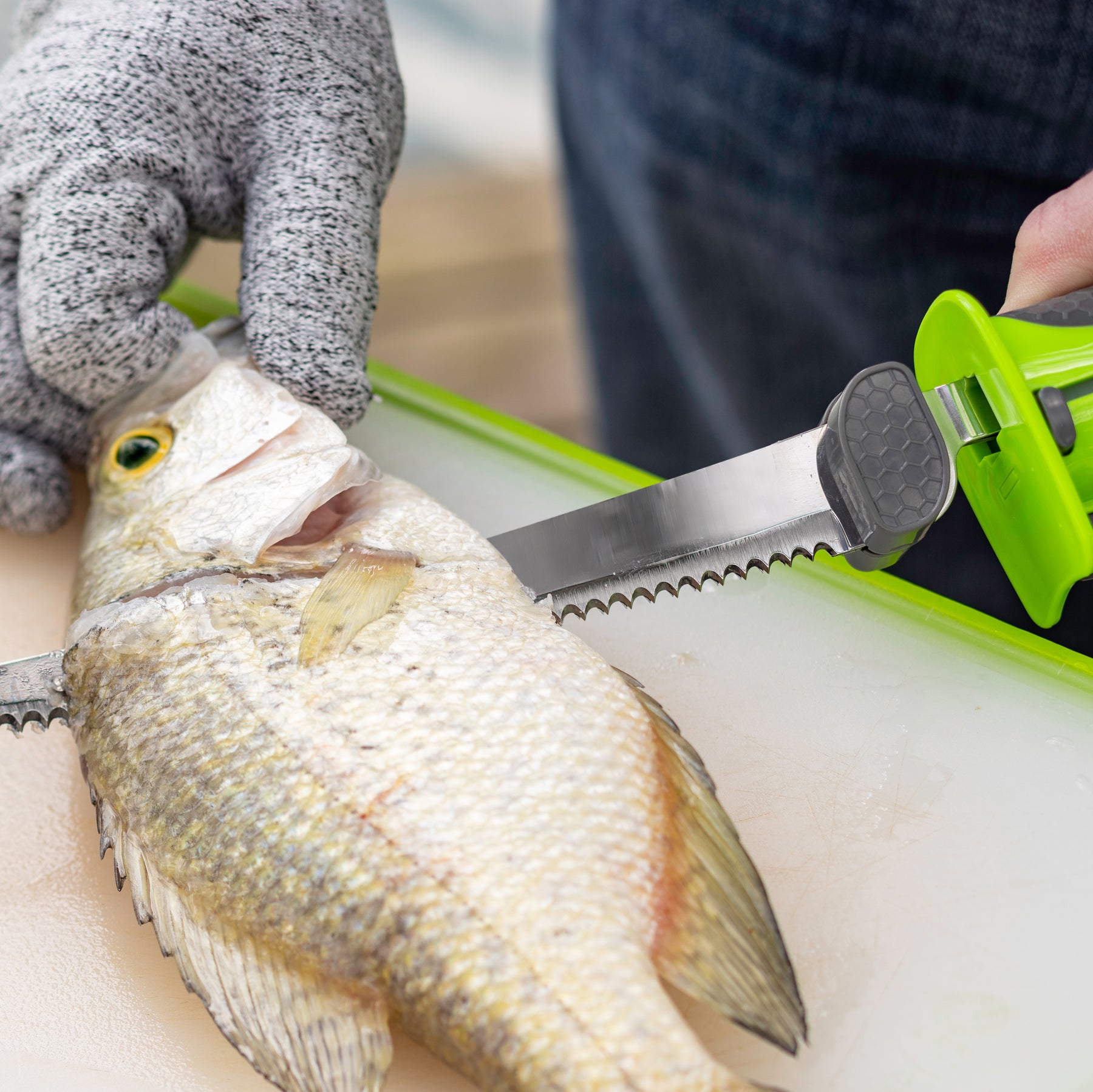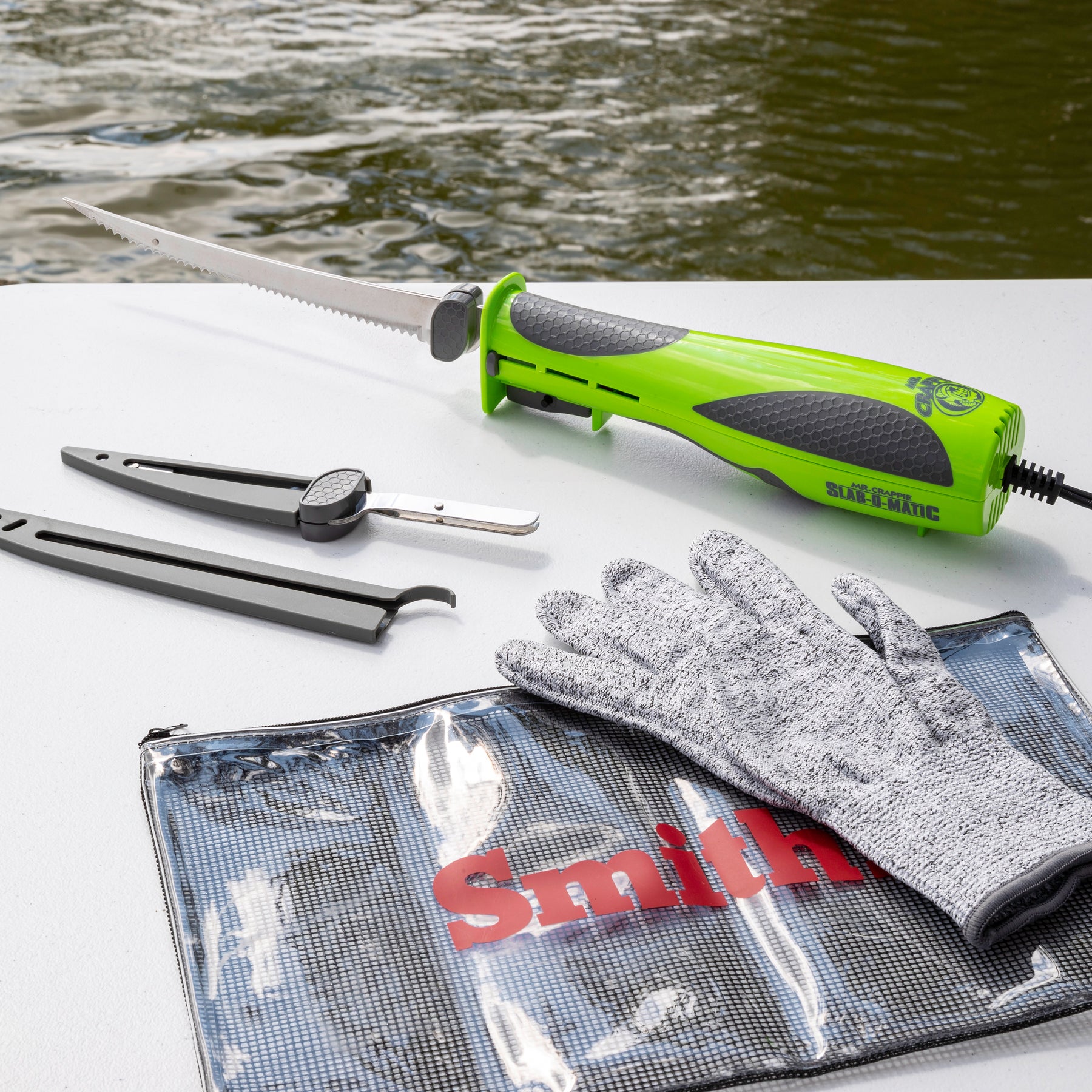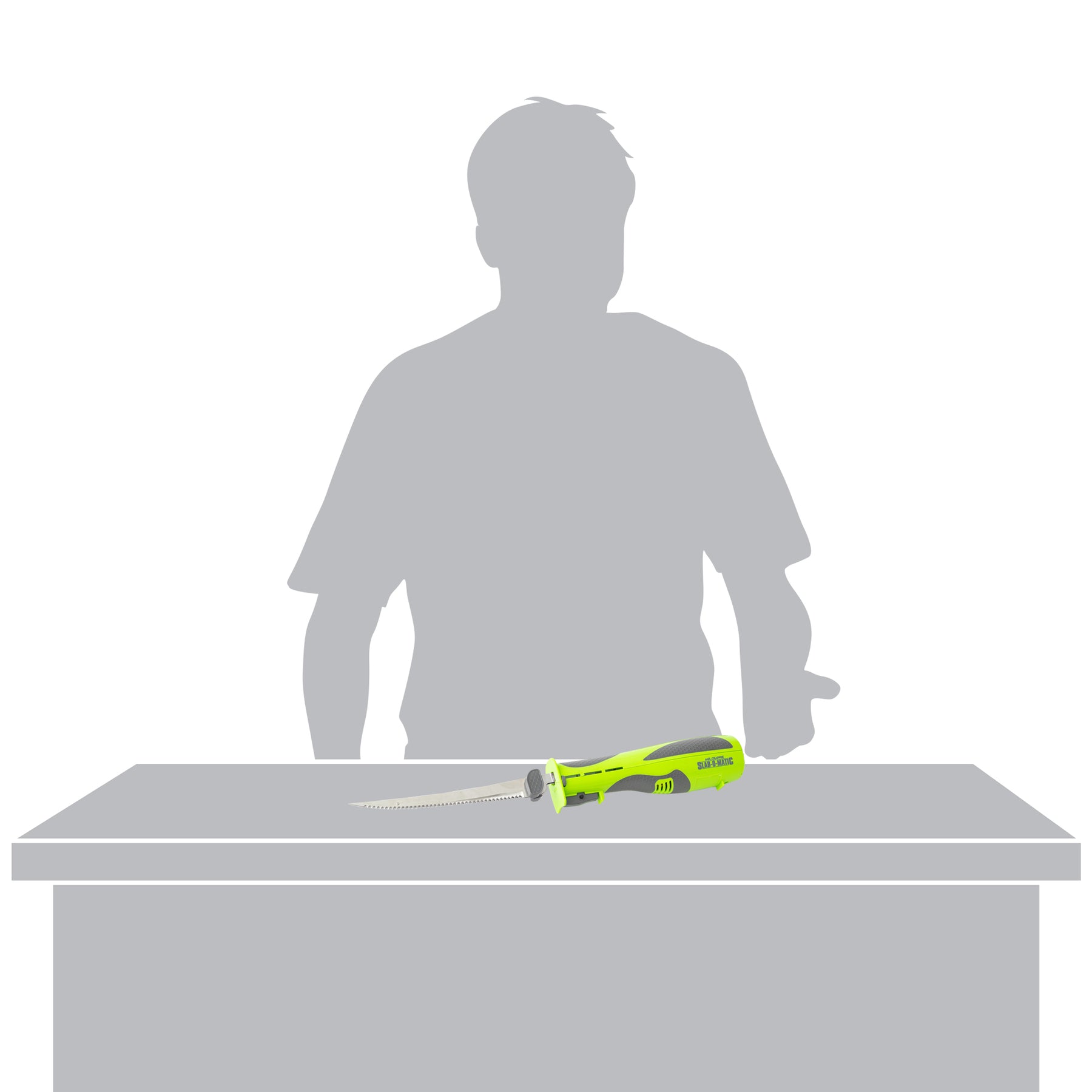 Smith's Slab-O-Matic Electric Knife
Smith's Mr. Crappie Slab-O-Matic electric fillet knife has been designed and tested to have the best airflow on the market. The cooling vents and handle placement will ensure endless cleaning capability for that big haul. The Slab-O-Matic comes with a 8" stainless steel blade with sheath your added protection during storage. The only electric fillet knife kit on the market that comes with a 4-1/2" Stainless Steel Ribcage blade with a sheath. Also included is an XL fillet glove for your added protection. Storage of the Slab-O-Matic will be easy when stored in the Marine grade mesh bag.
-REMOVABLE BLADES: Quickly remove the blades for trimming those rib-cages.
-8" Stainless Steel Blade
-4-1/2" Curved Rib-cage Stainless Steel Blade
-6' 120 volt AC power cord
-Smith's Fillet XL Fillet Glove
-Marine-grade mesh storage bag
Free returns and exchanges