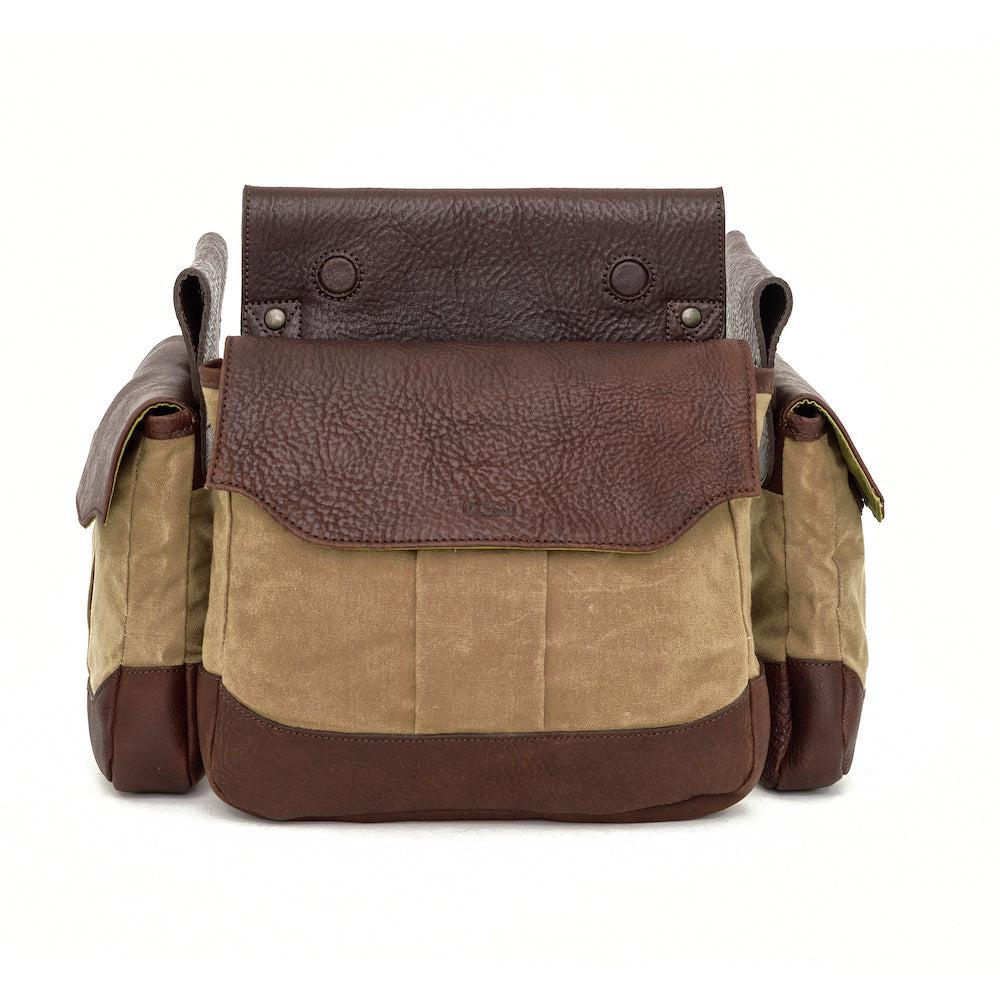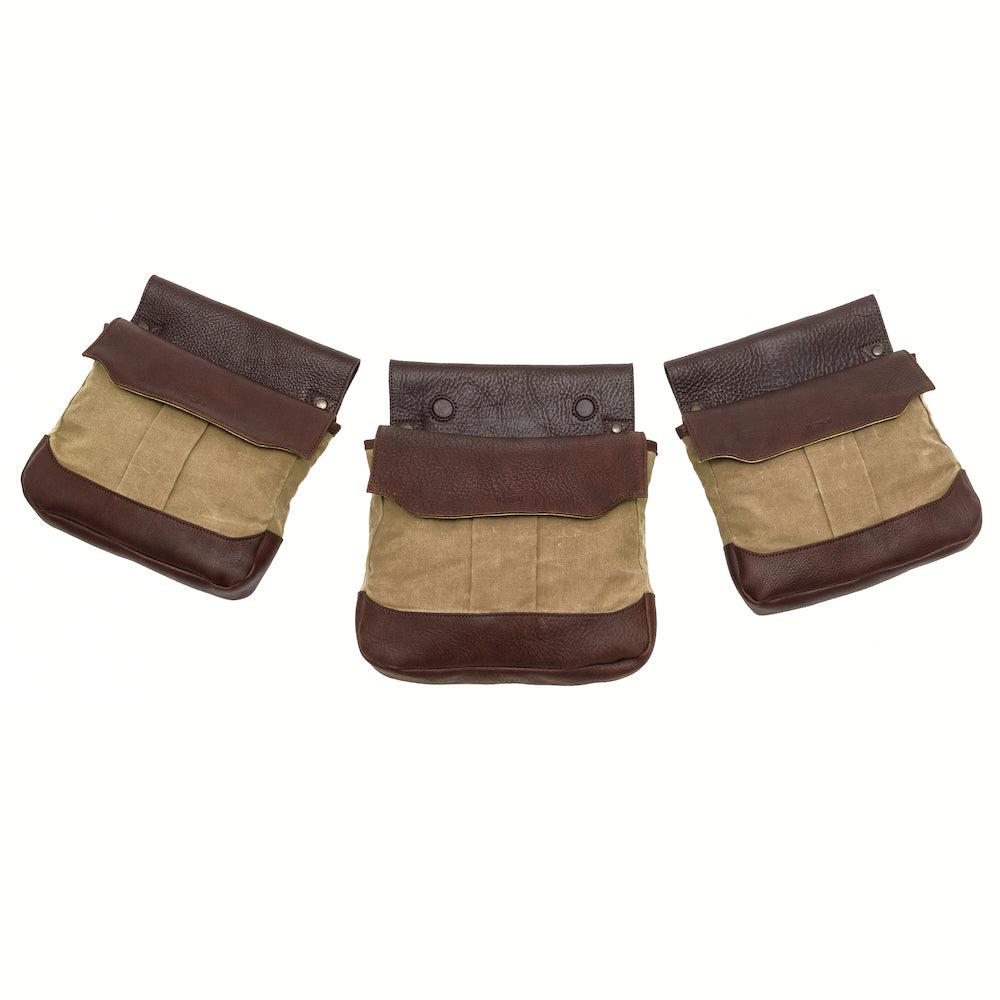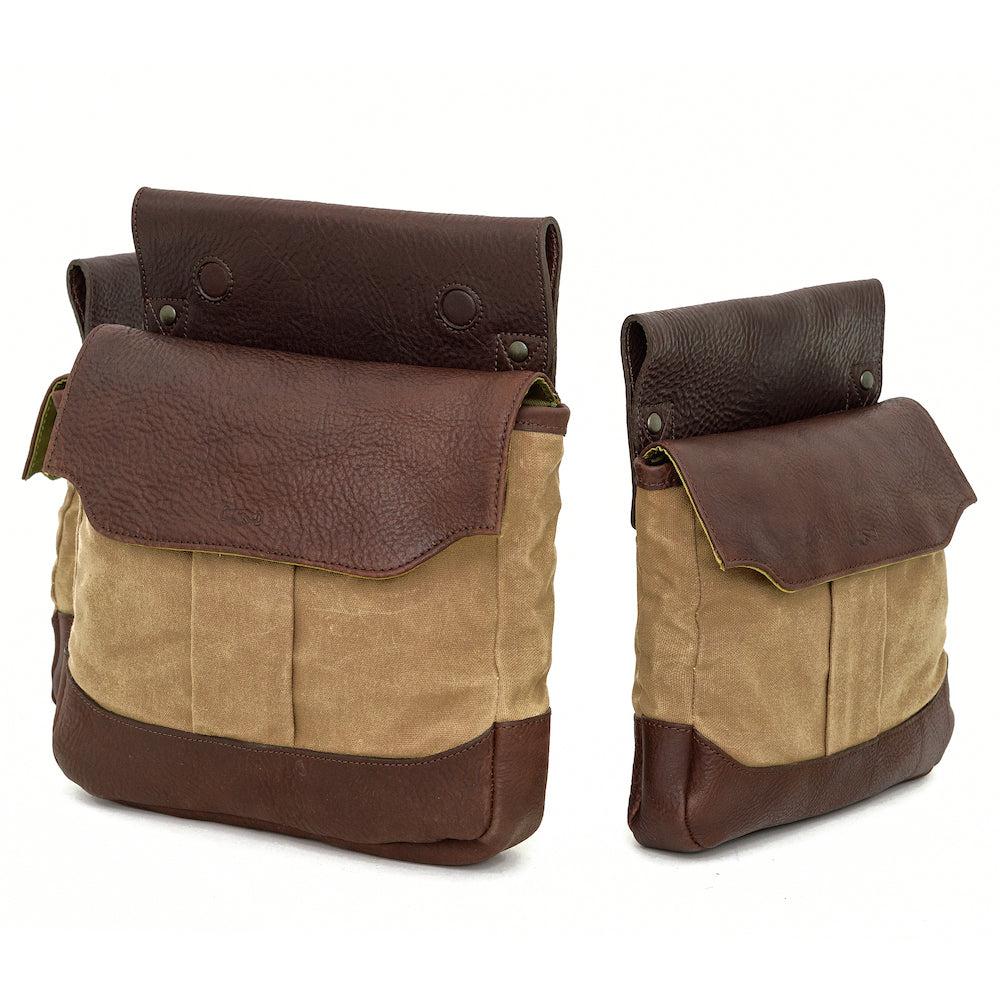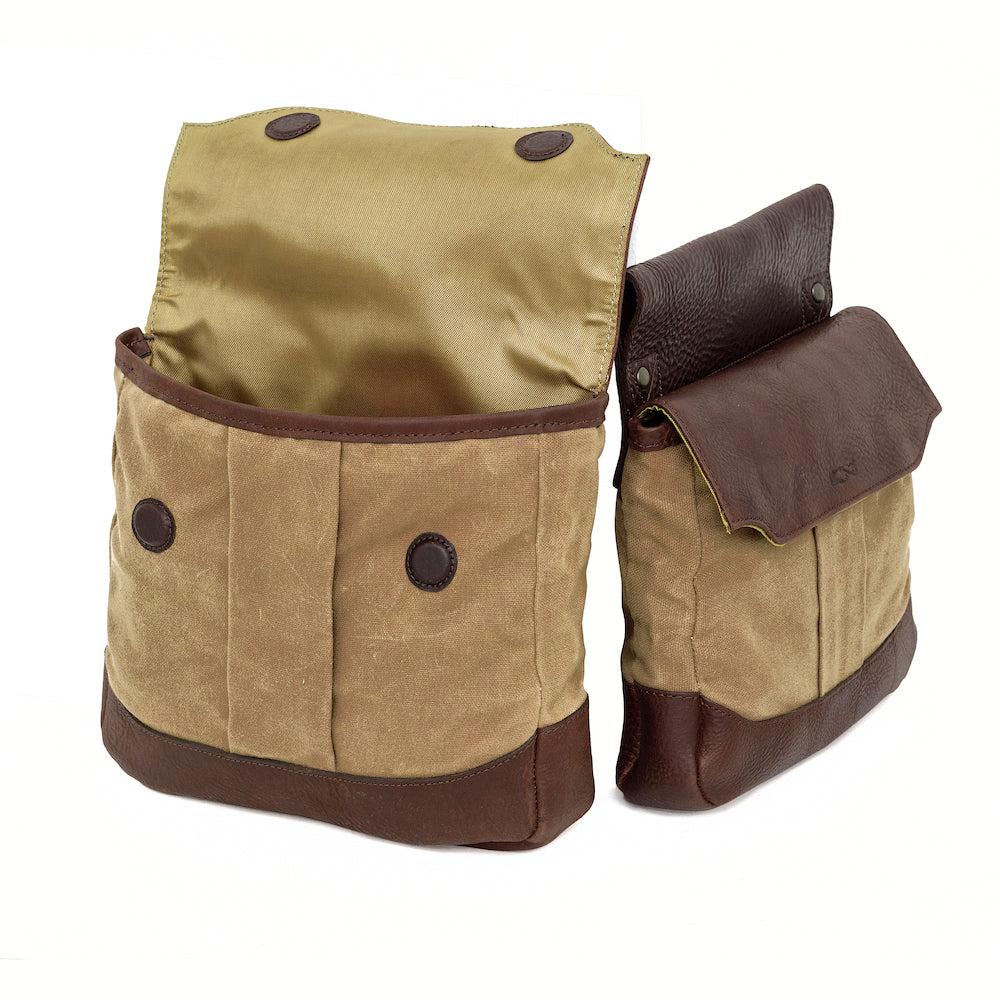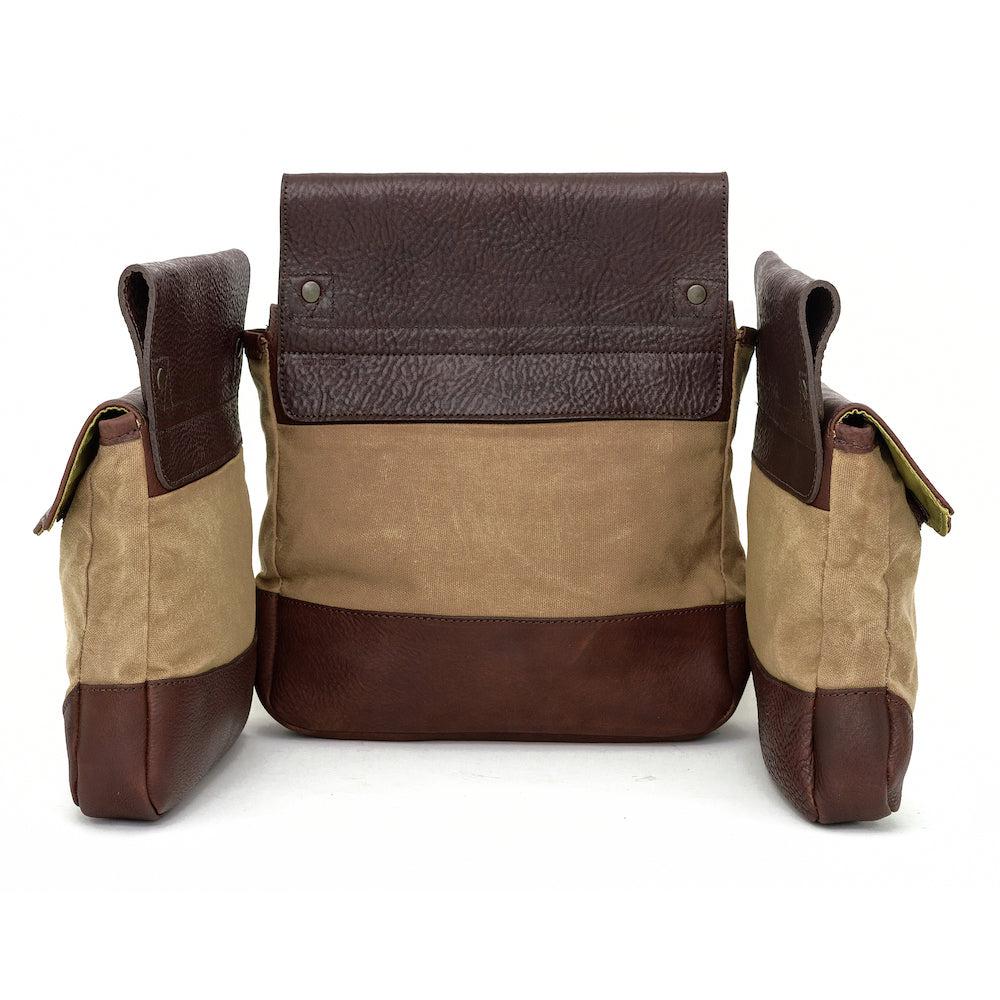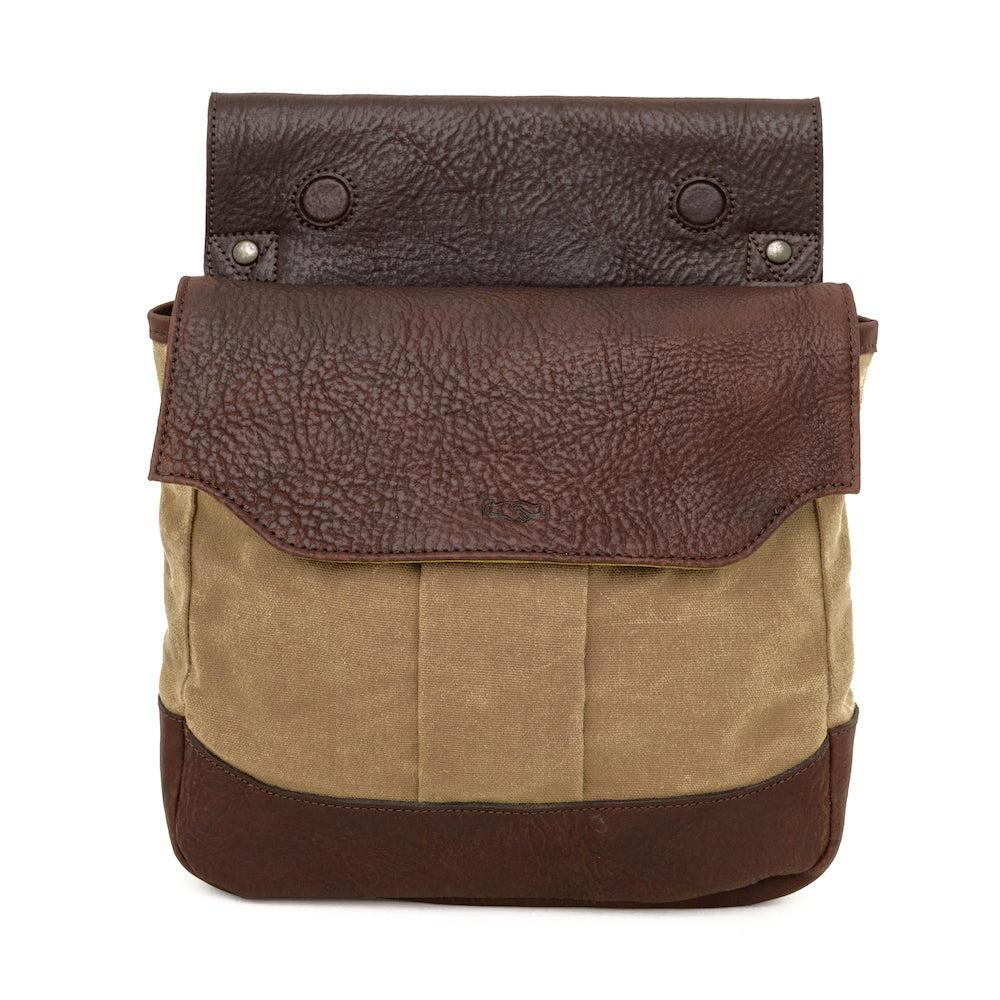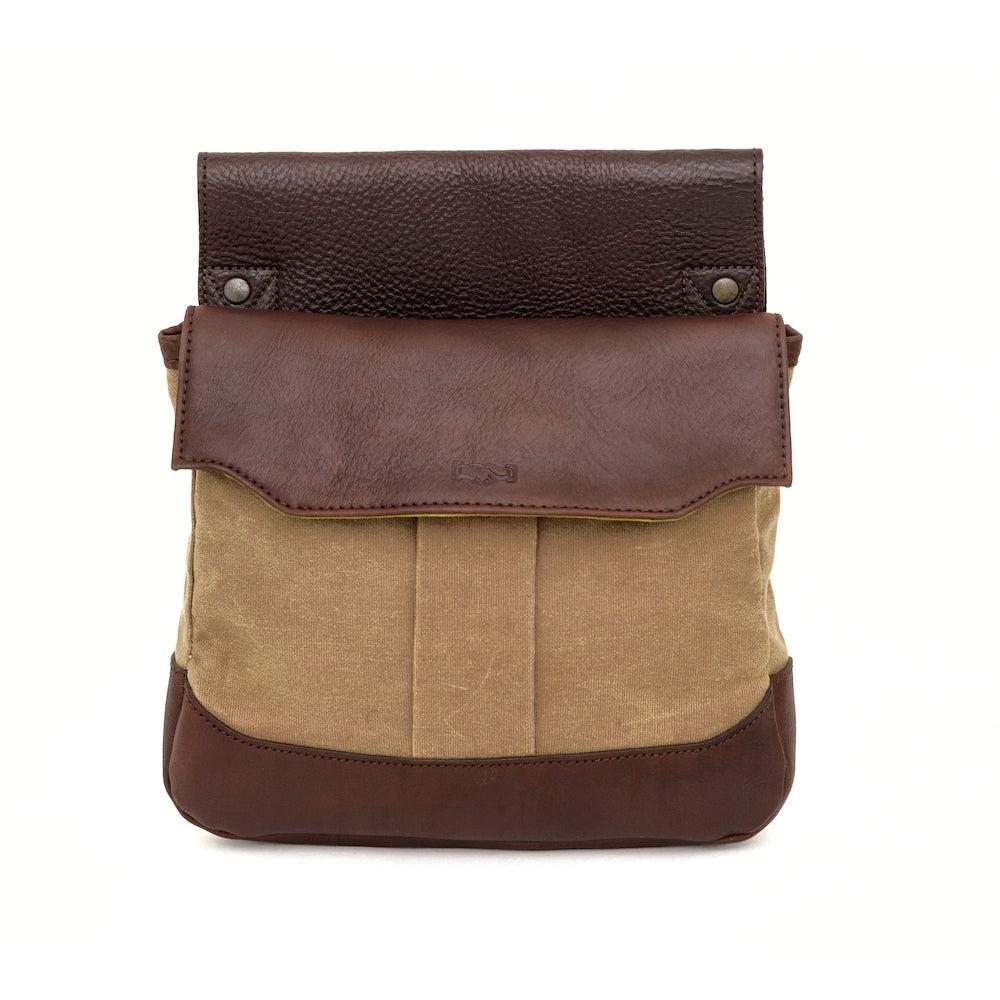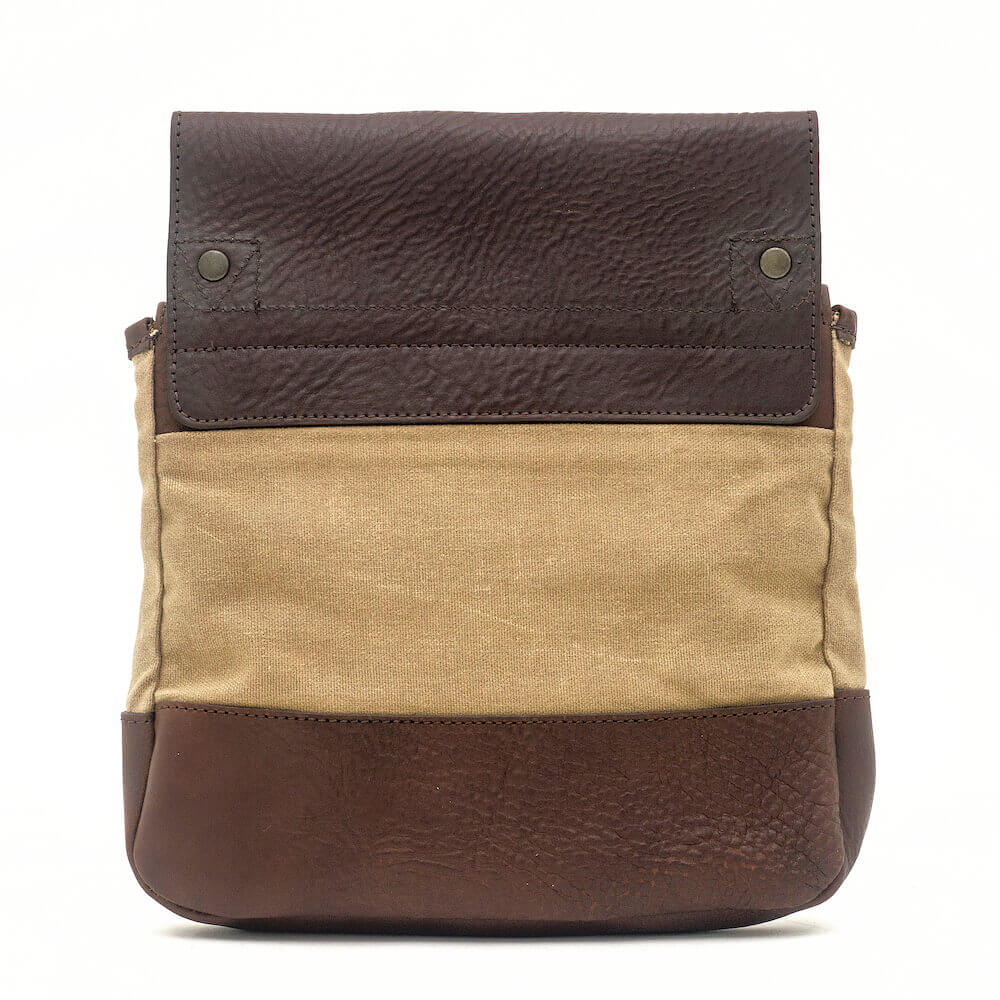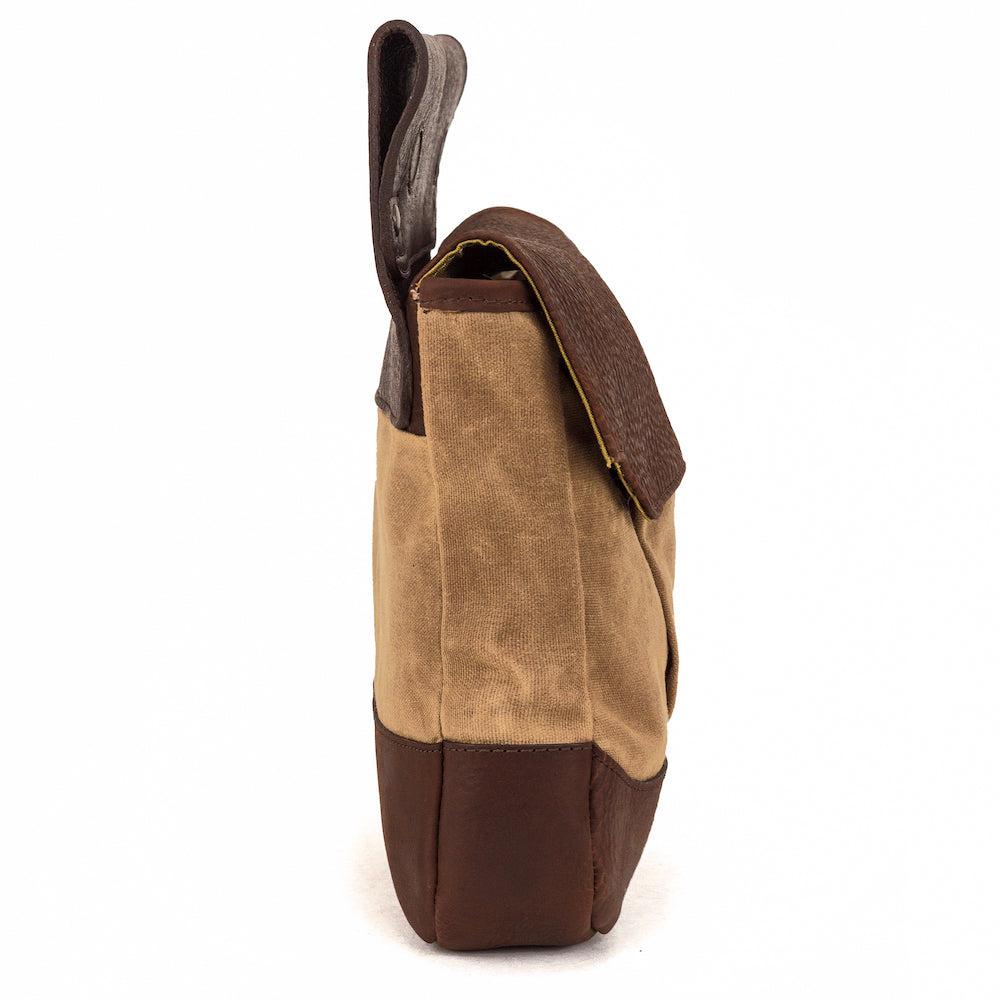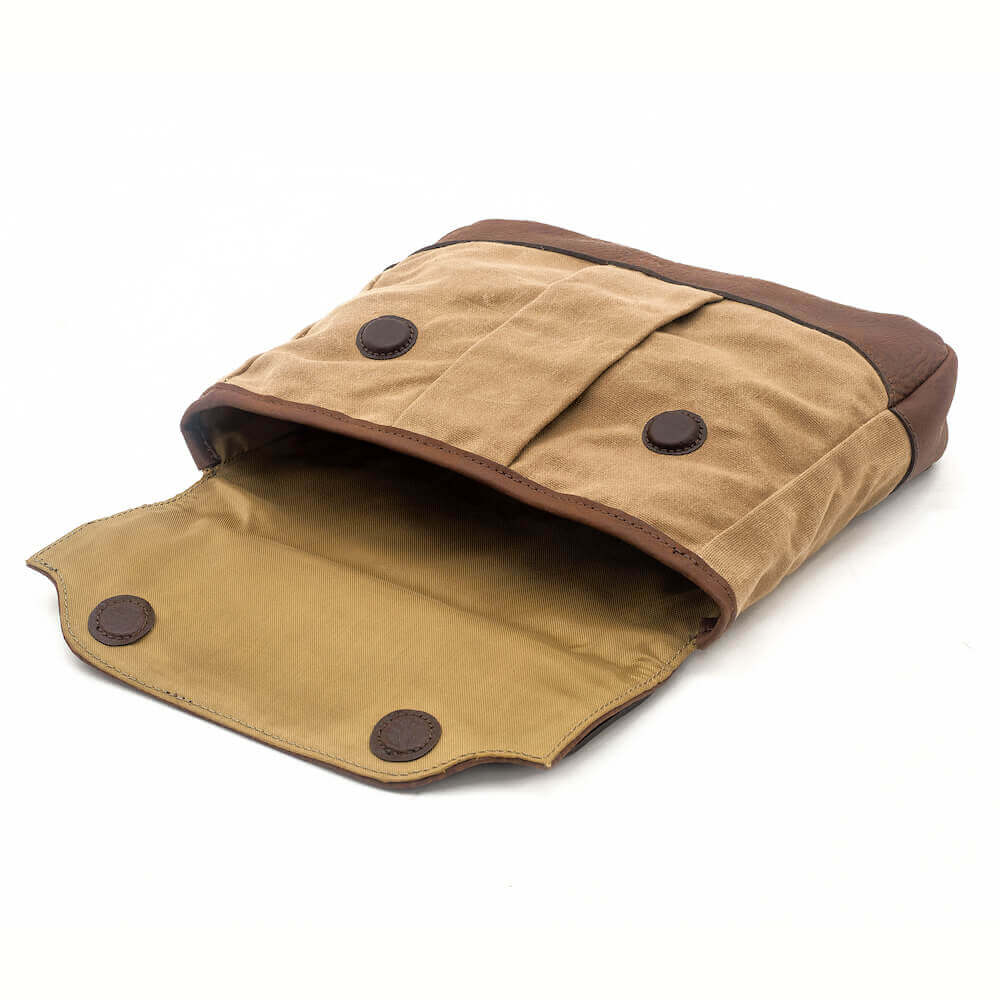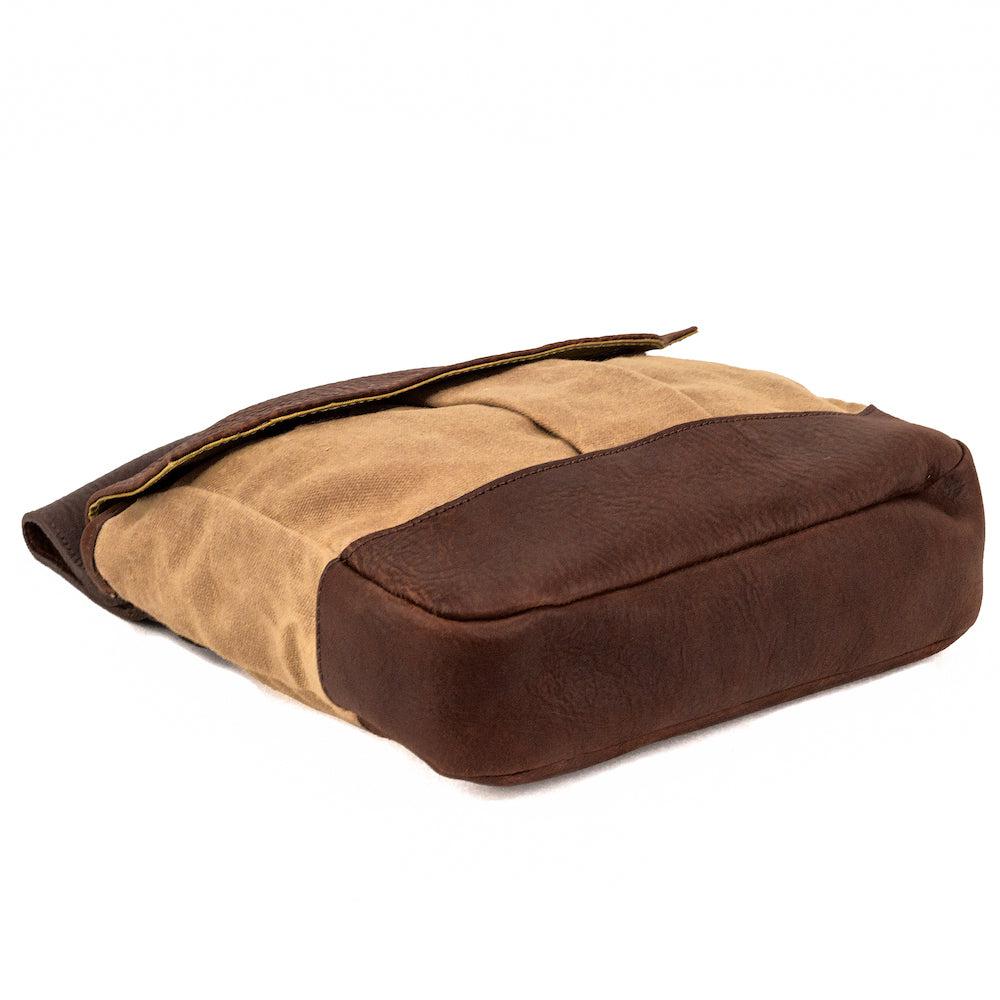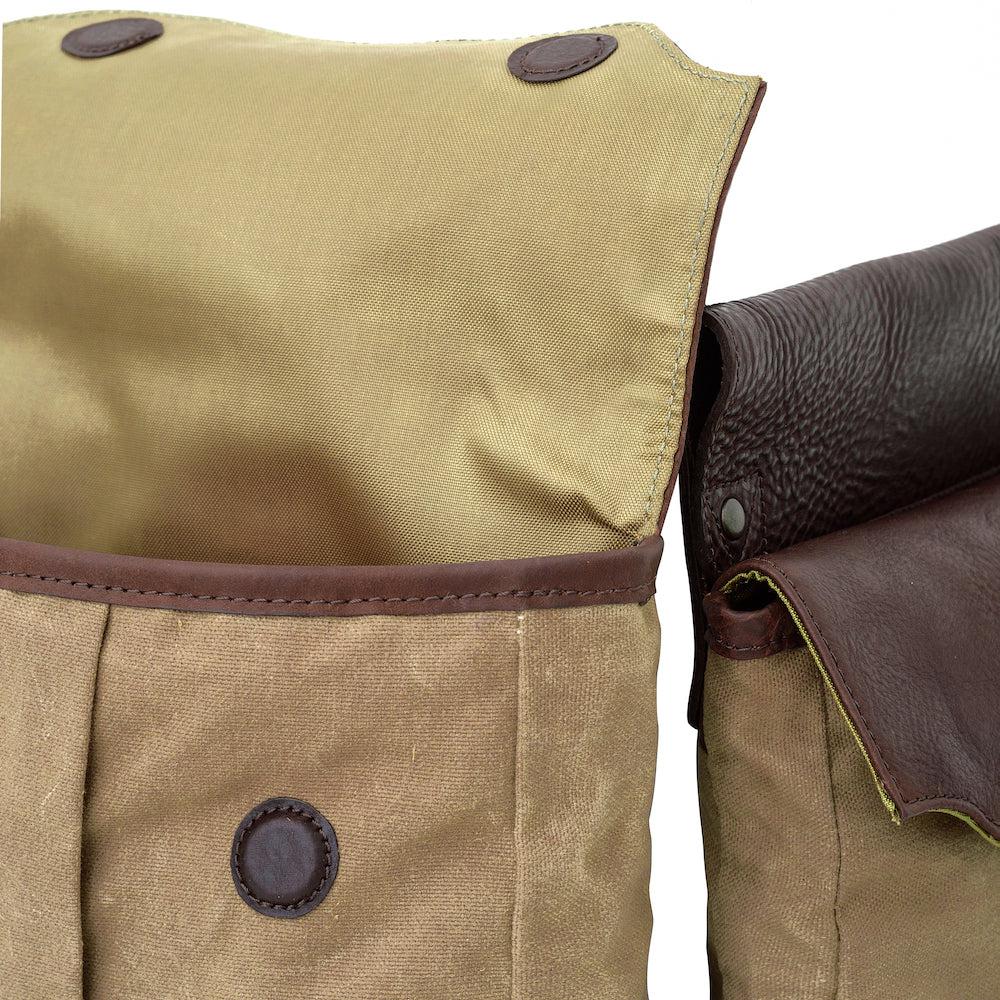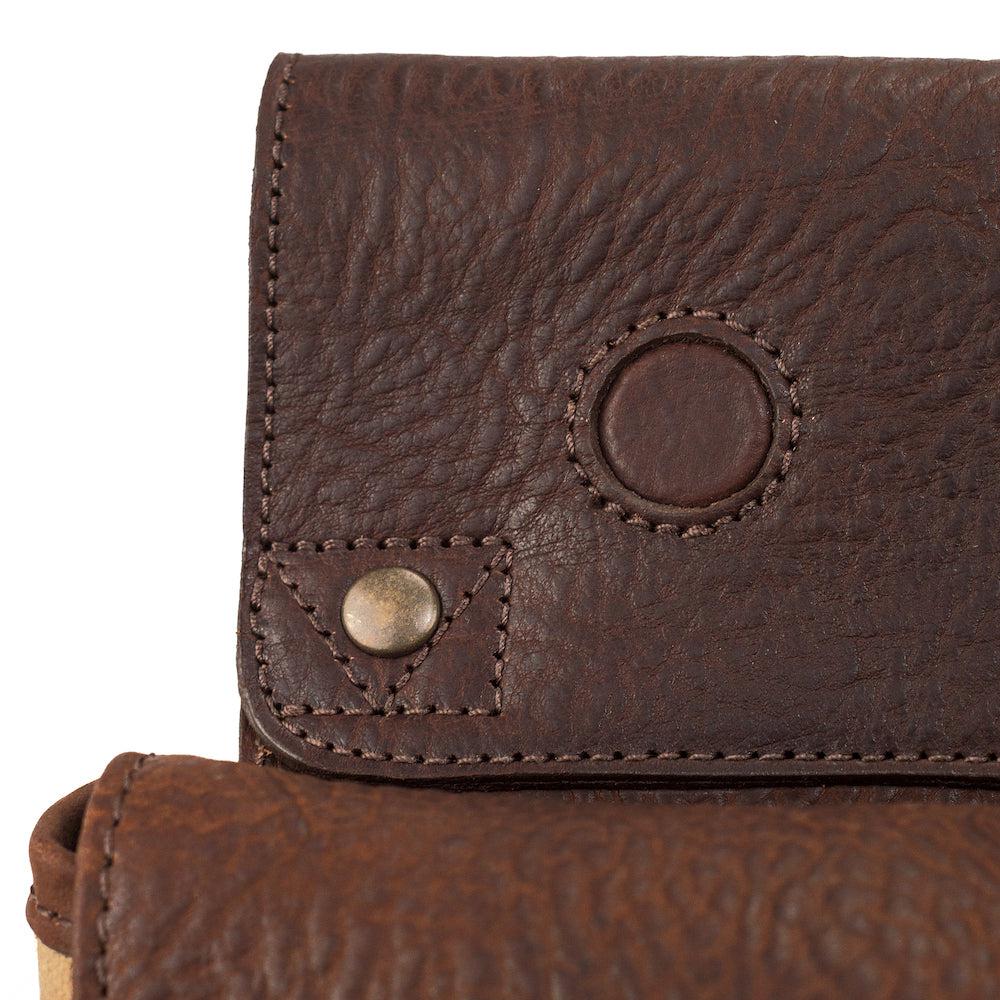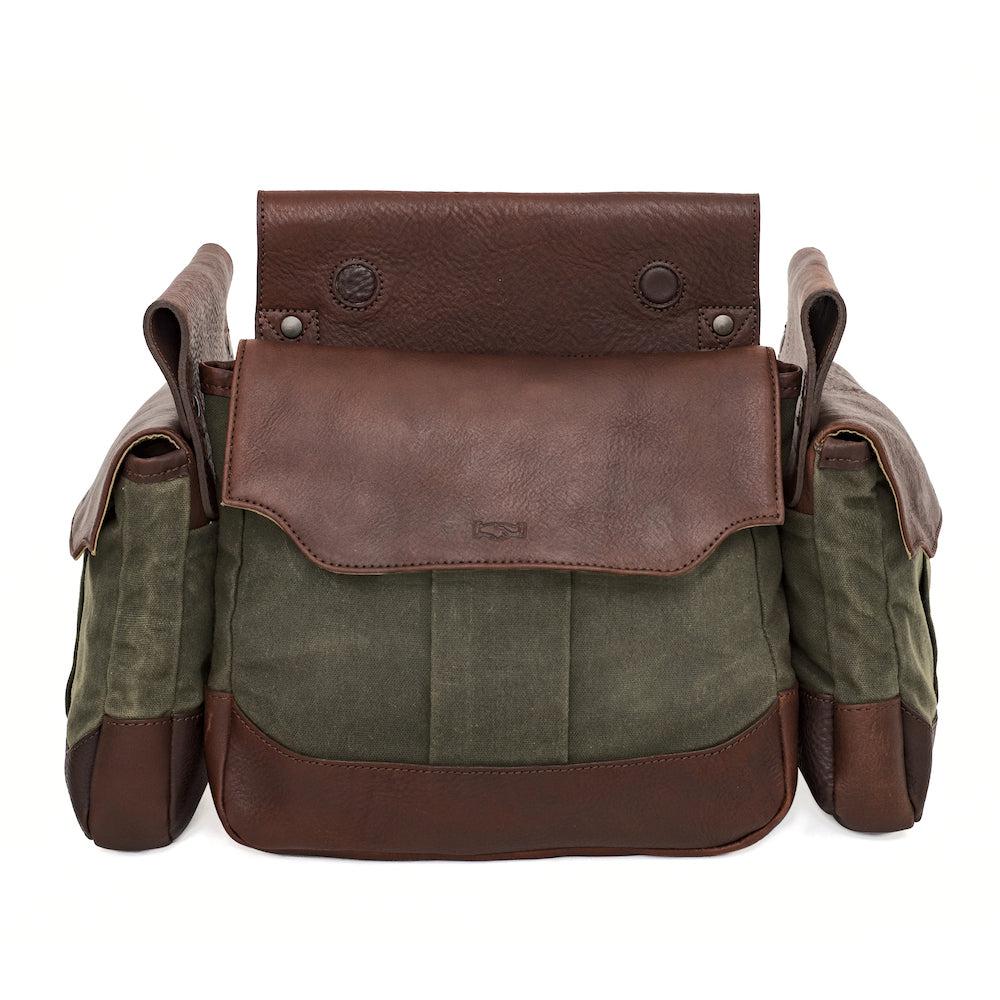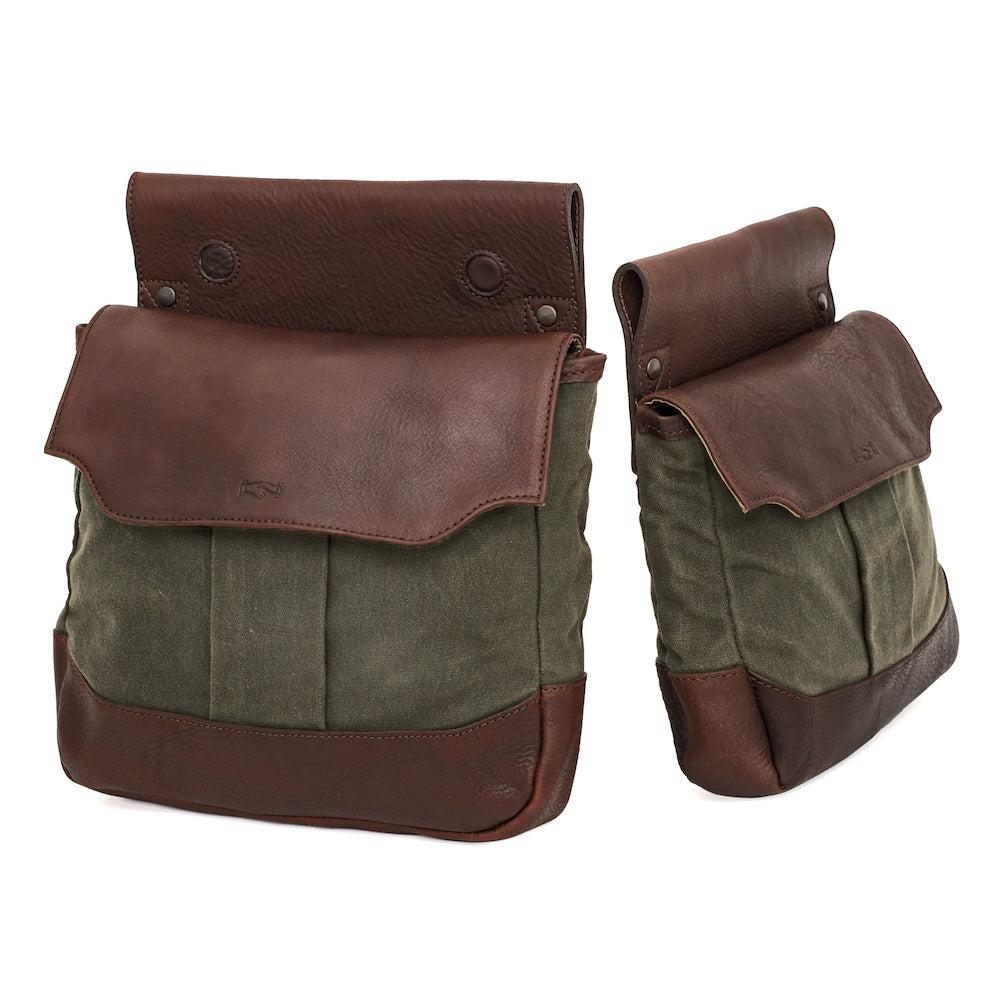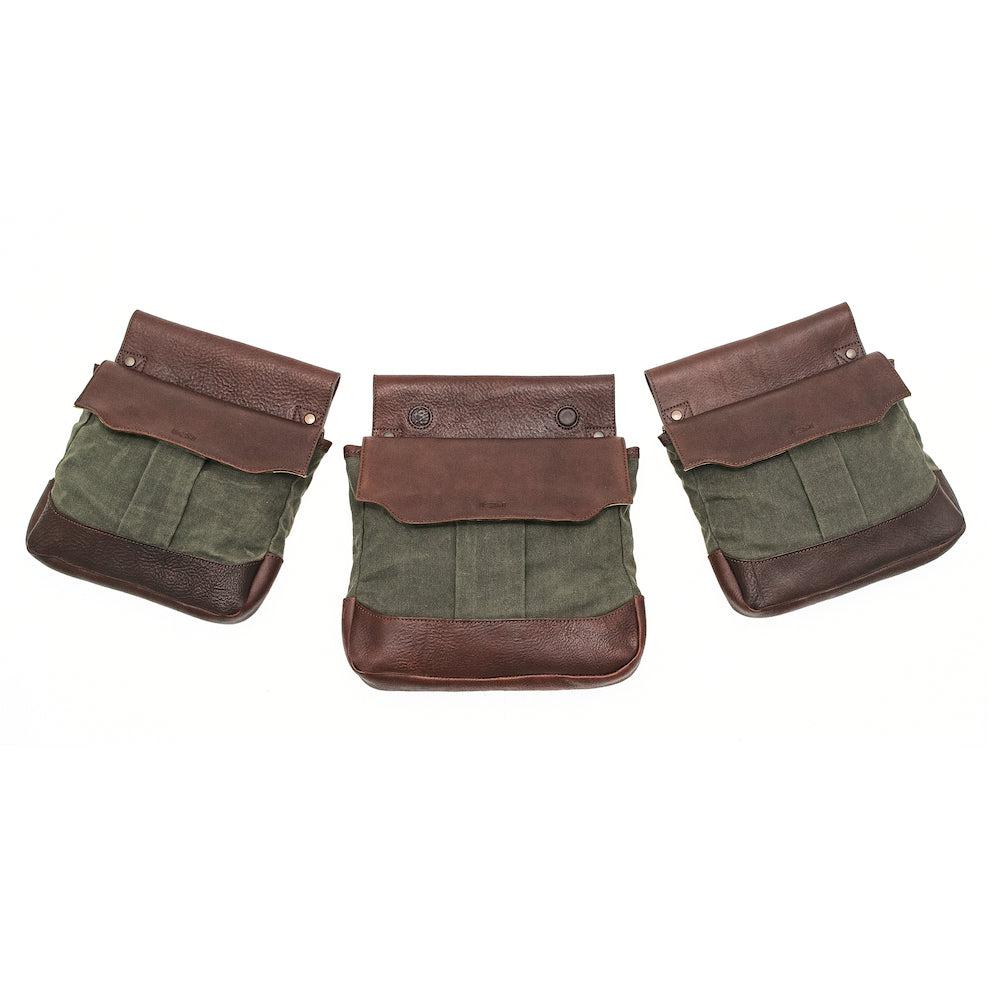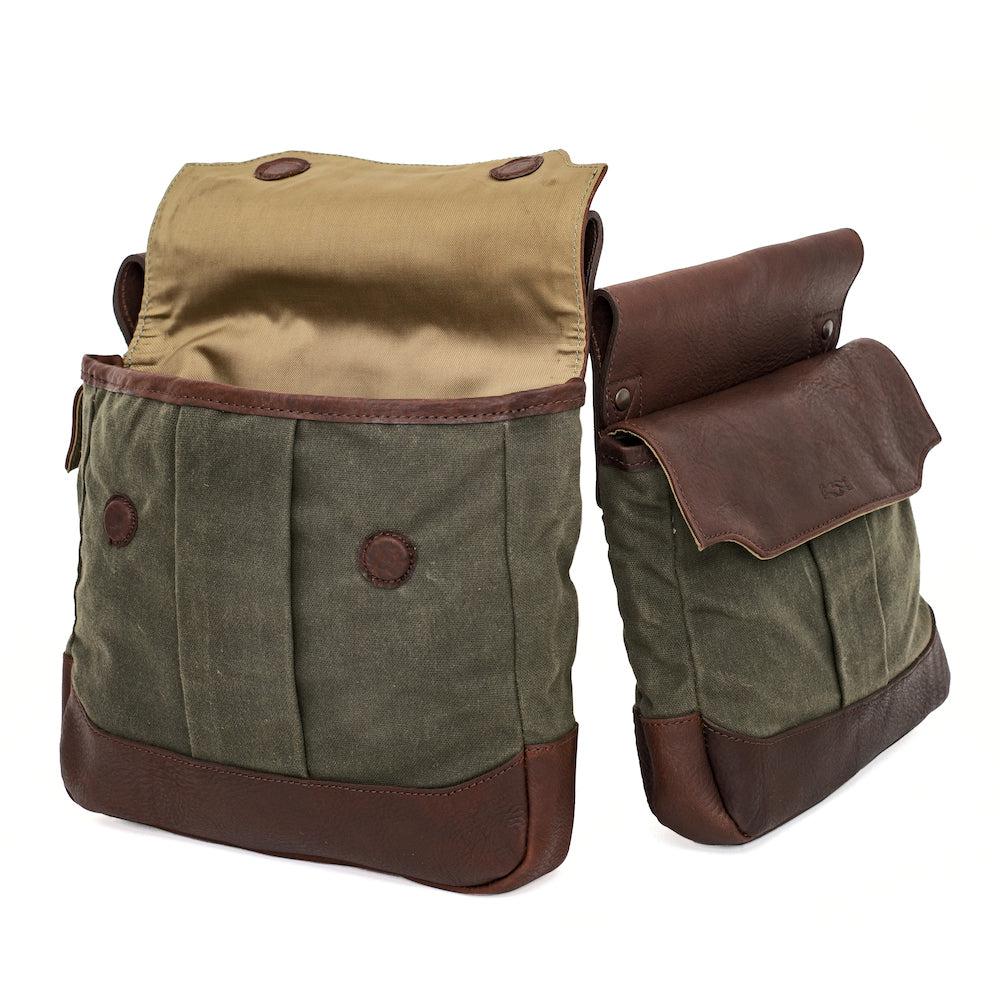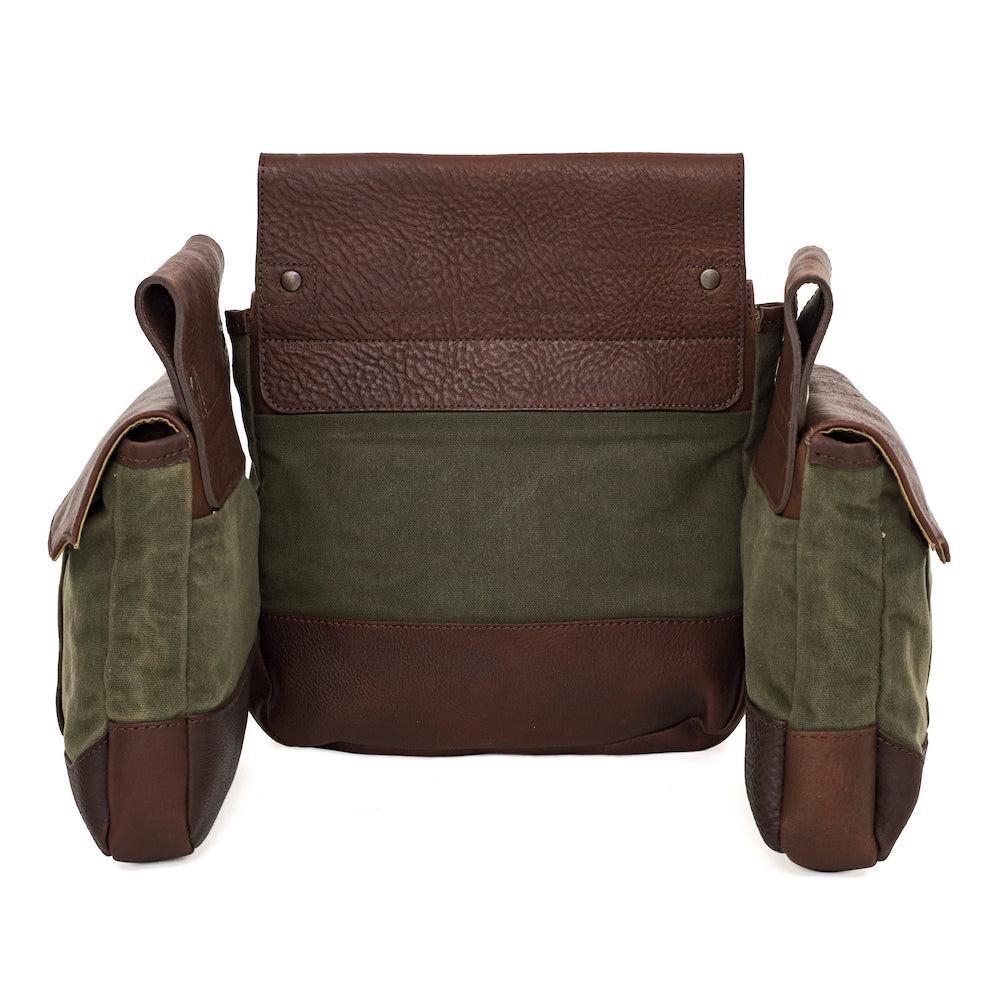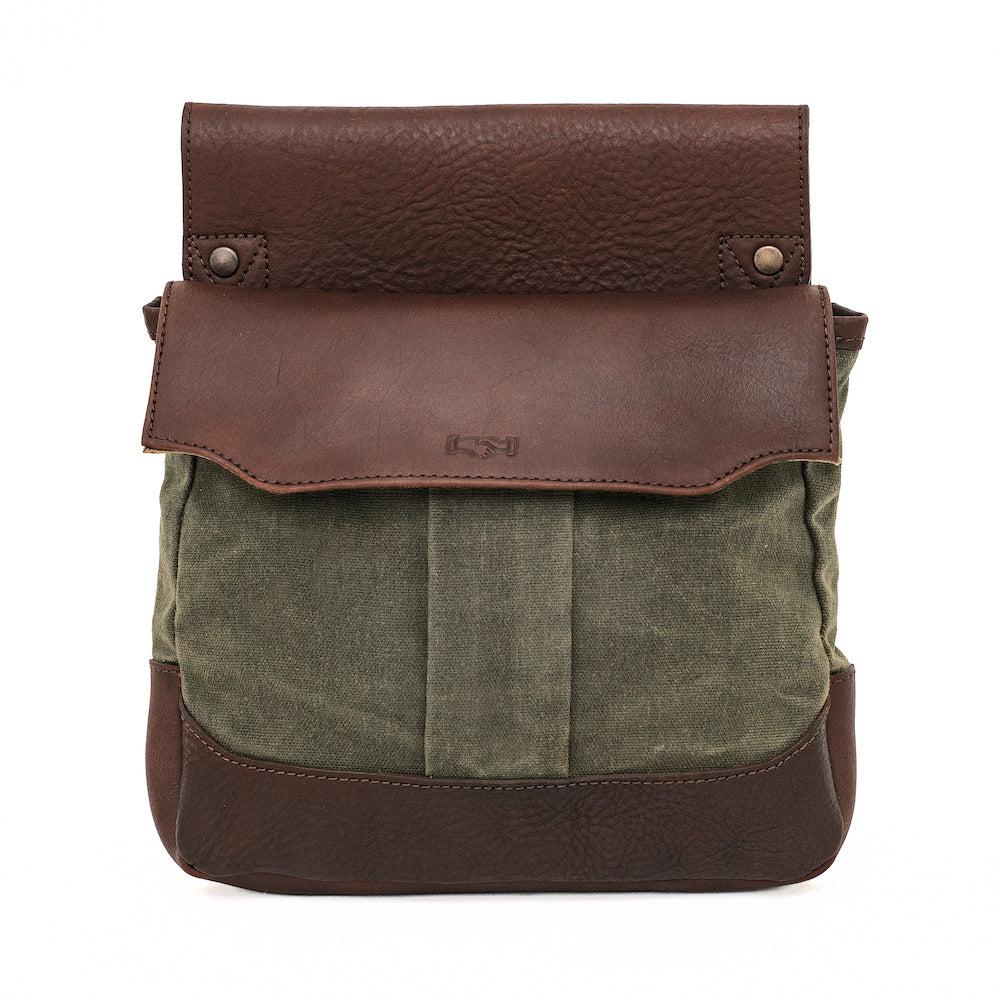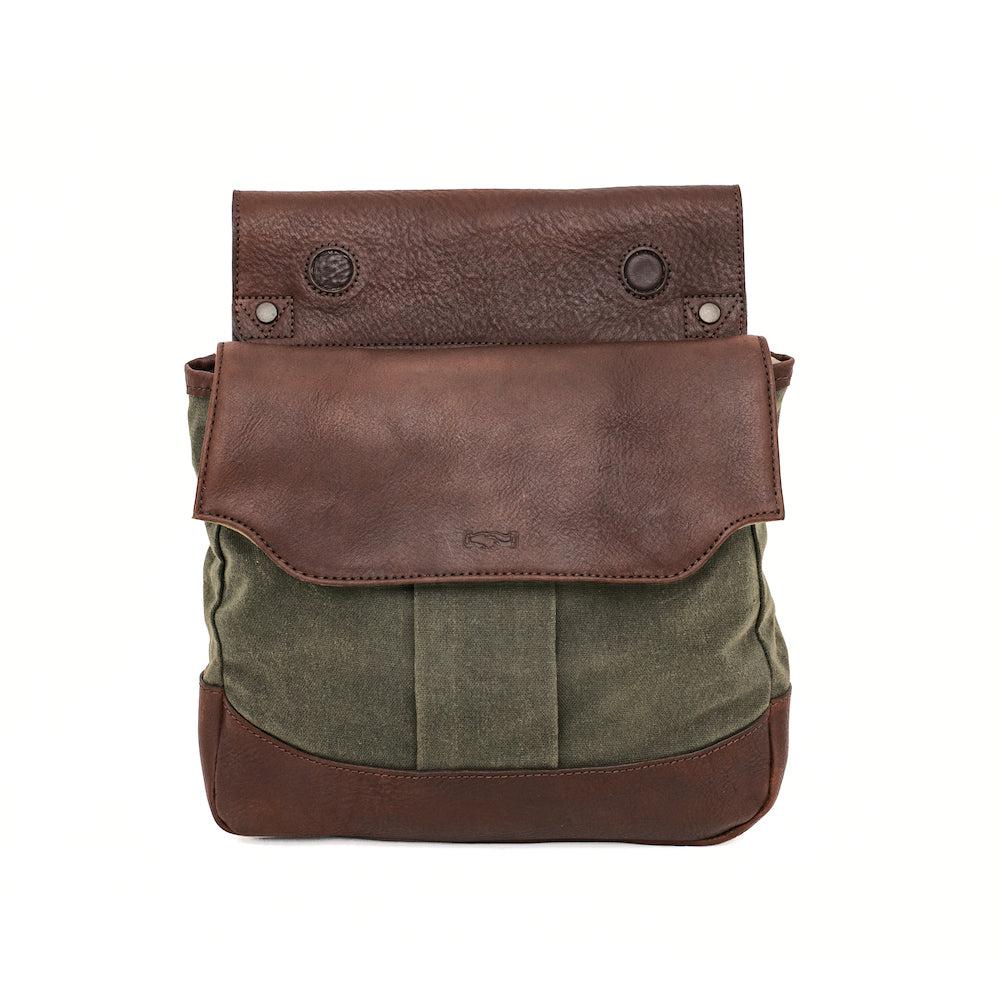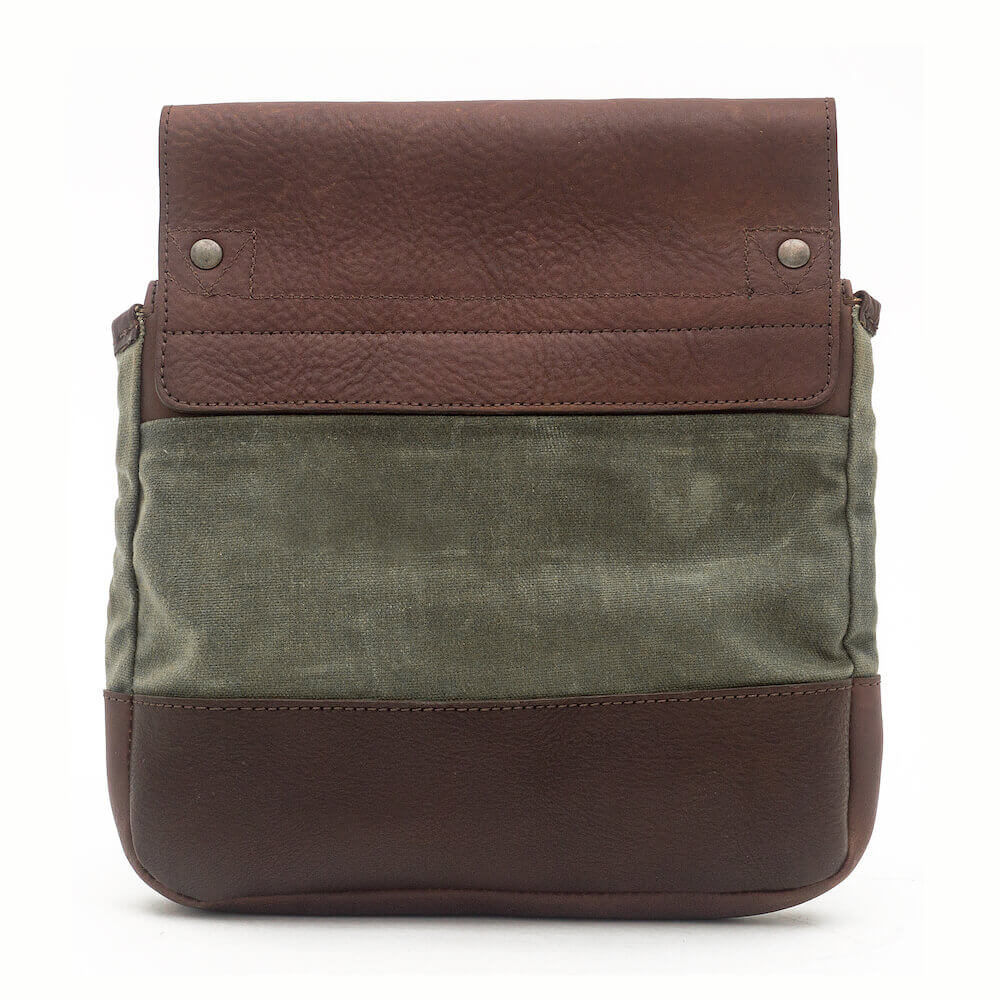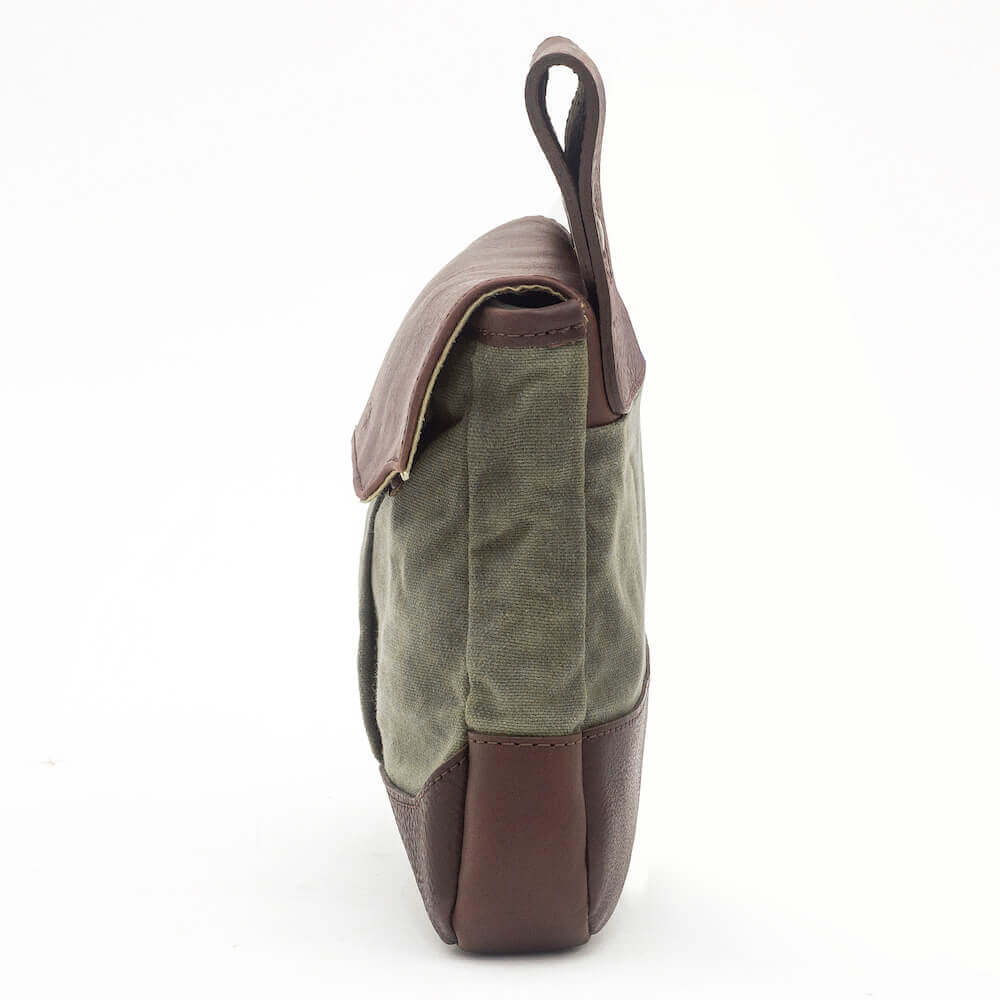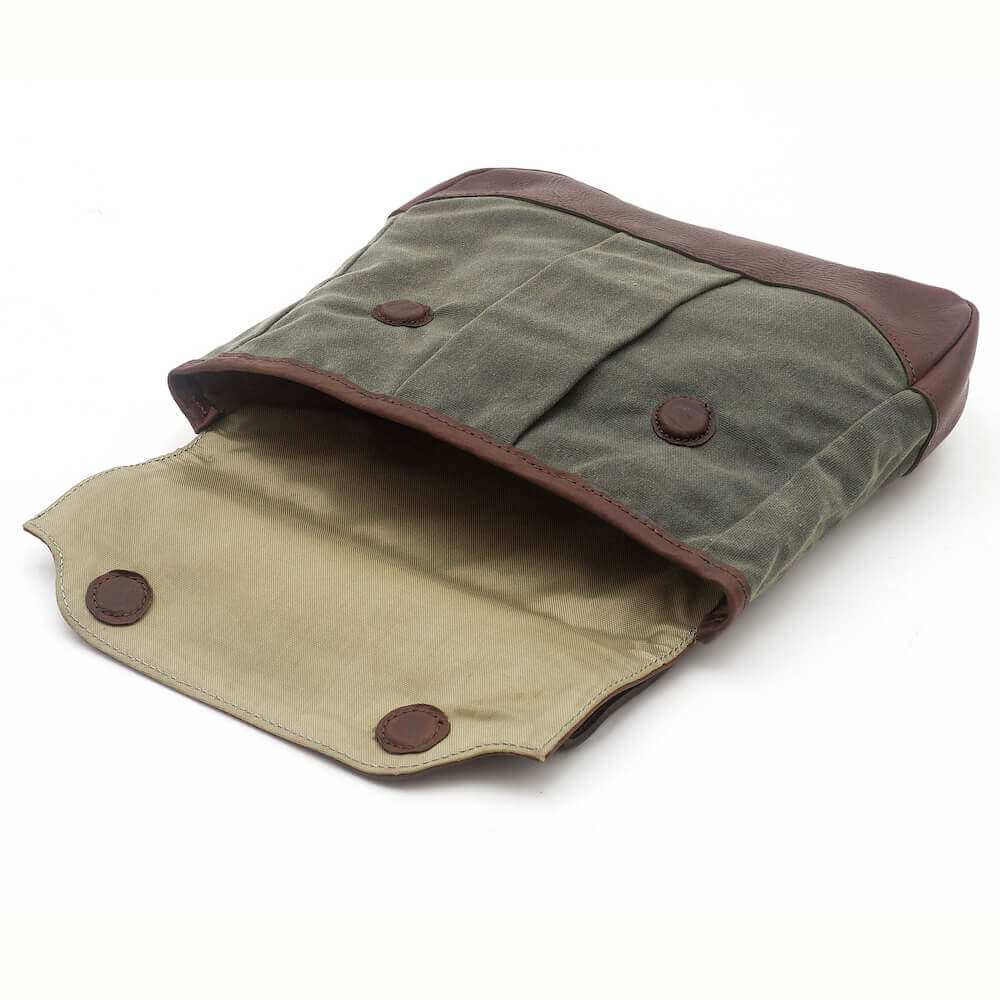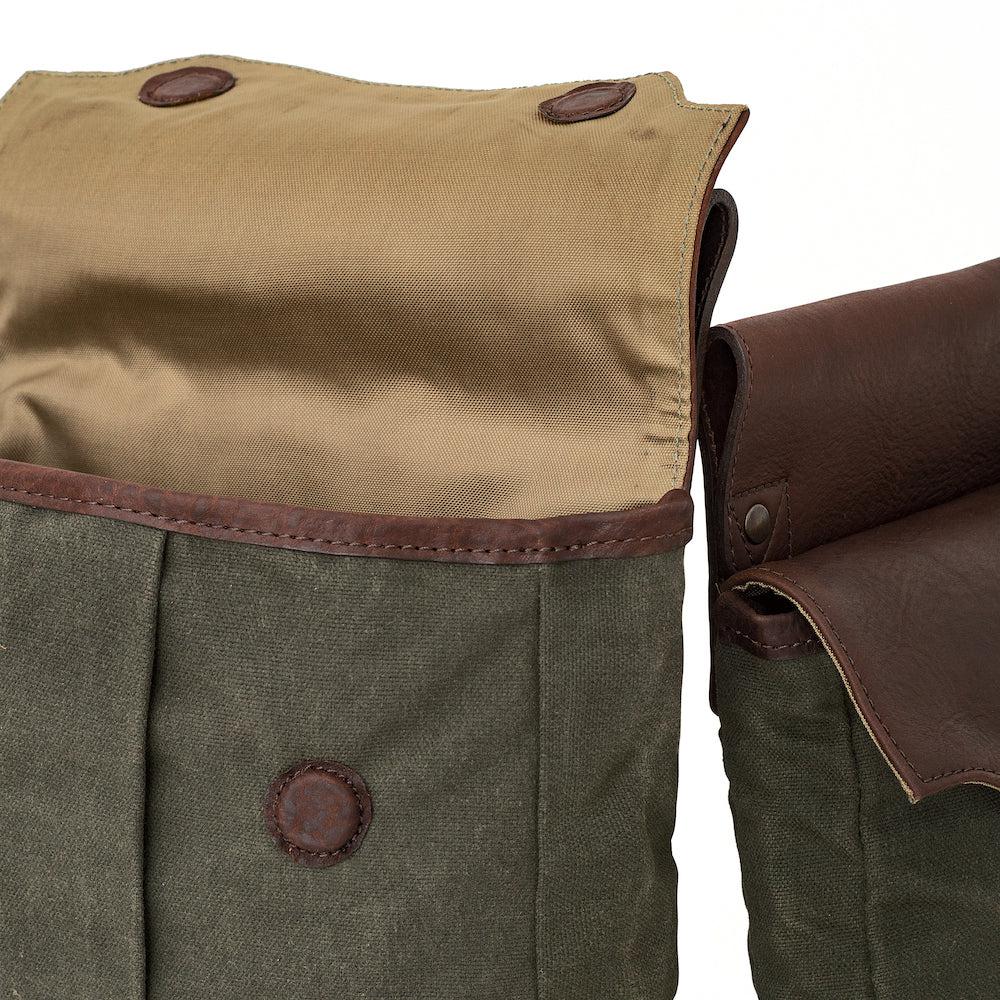 White Wing Waxed Canvas Hunting Heritage Bird Bag Set
Mission Mercantile Leather Goods
Our sturdy White Wing Waxed Canvas Hunting  Heritage Bird Bag Set features the identical bags as our Heritage Bird Bag Trio but with no belt.

A hunting gear classic newly armed with clever features, two side-bags, typically for shotgun shells (live and spent, respectively), then a larger rear bag intended for felled fowl or other small game. Most notable is the rear bag magnetic closure, effortlessly accessed underneath your fingertips. Corresponding magnets catch along the leather belt loop so the rear bag flap can be held open if desired. All three bags feature pleats for over-stuffing while the game bag additionally has a reversible waterproof nylon inner lining for easy cleaning. Hunting or otherwise, only the imagination limits the creative uses of this game set trio.
Details

Belt is not included
Thick, full-grain

US cowhide vegetable tanned 

leather
Durable, weather-resistant 18 oz waxed canvas
All Mission Mercantile leathers are sourced from a Gold Rated tannery certified by the Leather Working Group (LWG), an international organization that works to ensure sustainable environmental practices in the leather industry.
Pleated bags expand for over-stuffing
All pockets lined with waterproof nylon to prevent staining and easy cleaning
Convenient magnetic closures on bags (also keeps pocket flaps open)
Strong UV and weather resistant marine grade polyester thread
Side bags: 10" W x 1.5" D (expandable) x 8.9" H
Game bag: 11" W x 2.5" D (expandable) x 9.75" H
Mission Mercantile Lifetime Promise
Weight: 3 lbs.
Free returns and exchanges